Short-Form Video Marketing: What You Need to Know
The way brands use video is constantly evolving as they see what appeals to social media users. With the booming popularity of TikTok, other social media channels are scrambling to get in on the short form video marketing trend and are actively working to compete for viewer share.
Hubspot's recently released report on marketing trendsstates that while approximately 31% of global marketers invest in short-form video content, 89% are expected to budget for it – or increase their investment.[3]
What are the benefits of short-form video, how does it differ across popular social media channels, and what are some ways you can incorporate shorter videos into your brand's content?
How Can Brands Benefit From Using Short-Form Video Marketing?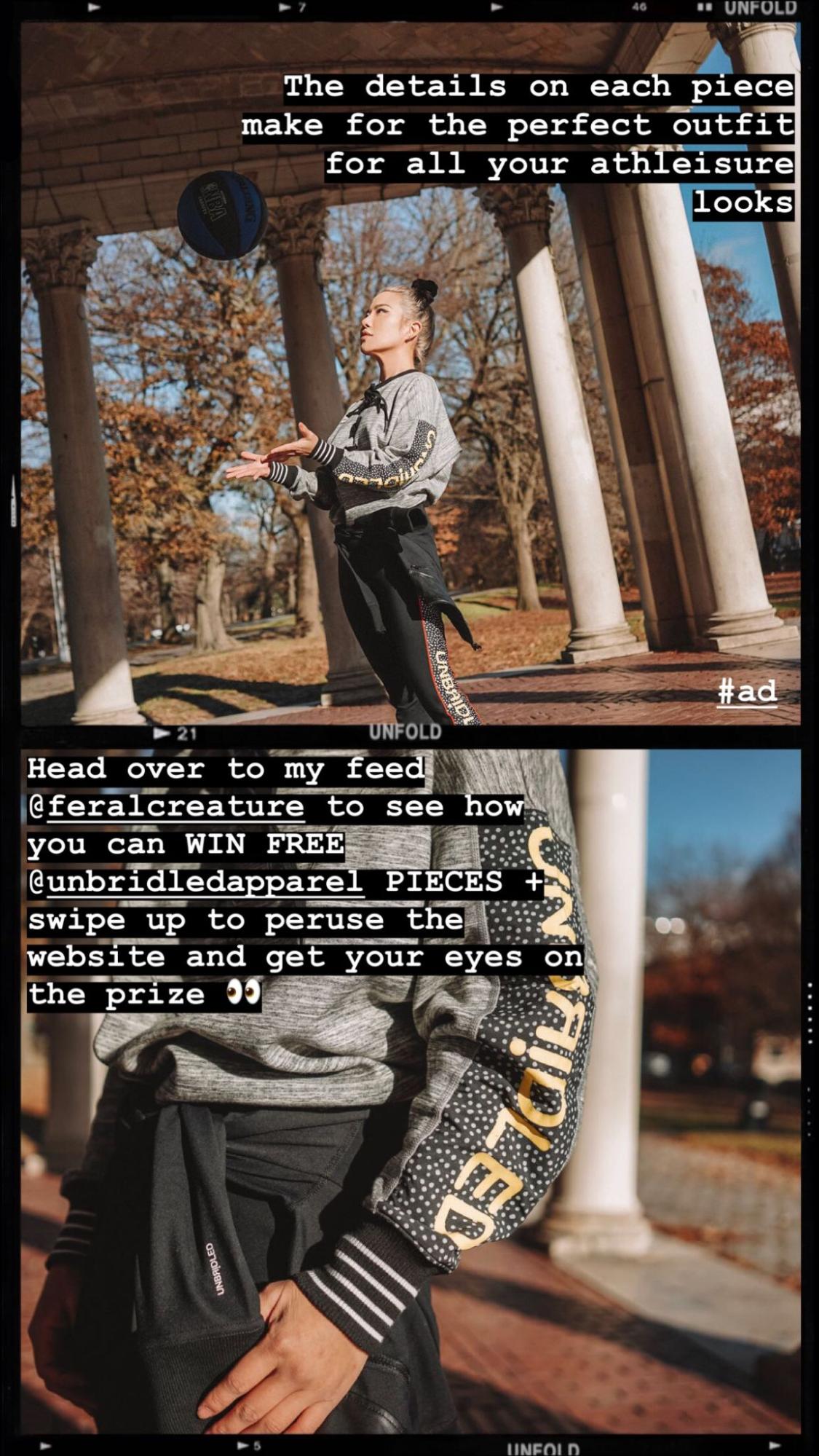 Image: Eugenie from our Unbridled Activewear Campaign
The trend toward shorter videos doesn't mean that longer videos are not useful. When consumers are looking for in-depth information about a product or want to fully understand how to use it, longer videos will meet those needs.
But shorter videos give brands the opportunity to draw viewers in using content that's unexpected, engaging, and completely different from content typically presented in longer videos. And since attention span is becoming increasingly more limited – especially among younger audiences – short-form video challenges brands to come up with creative ways to stand apart from competitors. The brands that are able to produce the most entertaining content will come out ahead as social media algorithms push those videos to a wider audience.
Here are some other reasons why brands should take advantage of the short-form video trend and include it in their content marketing plans:
Short-form videos make brands appear more authentic and relatable – You can inject more personality into a short video, presenting content that helps consumers see a lighter, less serious side of your brand. It's an ideal way for audiences to get to know you without feeling like they're being pitched.
Shorter videos have better engagement than longer ones – After two minutes, video engagement begins to decline, dropping until it levels off at about six minutes.
Short videos are easier to produce – It requires fewer resources to produce short videos. Brands can quickly create a large number of short videos that – when regularly scheduled – will reach more people, increase brand awareness, and boost engagement since shorter videos are more likely to be shared.
Short-form videos are easy to repurpose – You can often share the same video on several social media channels or on your own website. The only changes you may need to make is to adjust the length to conform to the formatting standards on the different social media platforms.
Short Form Video Marketing Platforms
Learn how some social media channels have prioritized short-form video in the past couple of years.
TikTok
TikTok was not the first short-form social media channel, but of the current video platforms, it's easily the one that's experienced the most growth over the past few years. Users love TikTok because of its relatable content, and the platform saw its popularity rise due to unique user-generated content that featured fun challenges and up-and-coming music artists.
TikTok initially set a 15-second limit on video clips but soon let users record up to 60 seconds of video. This past summer, the company set a 3-minute limit on video length after testing it with some of the channel's larger creators. After recording their videos, content creators can personalize them with music, filters, text, effects, and stickers.
Users can follow individual accounts on TikTok, but the key to establishing TikTok video virality is to show up on the platform's "For You" page. The "For You" page is a collection of videos curated by TikTok based on your previous behavior on the platform – your likes and which videos you watched to completion. The "For You" discovery page is TikTok's way of introducing users to new creators and encouraging them to spend more time on the platform.
TikTok can be an effective marketing tool for brands that appear raw and real, which is quite different from Instagram's more polished aesthetic. Since TikTok is famous for creating trends, it's important for your brand to keep up with what your target audience is viewing. Learn to increase visibility with captions and hashtags, and build community by answering questions posted as comments on your videos.
Instagram
Instagram introduced short content in 2016 with the arrival of Instagram Stories, but the Stories feature was not meant to be a video-only content form. Users can post still photos or videos in their Stories, but each Story is restricted to 15 seconds and has a shelf-life of only 24 hours.
With the introduction of Reels, Instagram was clearly responding to the TikTok craze. Initially, Reels could only be 30 seconds in length, but now you can record up to 60 seconds of video. If a user's video is longer than a minute, it's categorized as IGTV.
Similar to TikTok, users can apply filters, sounds, music, text, and stickers after they've recorded their video (or uploaded an existing one). Instagram Reels can be shared to Stories and on the main feed, but they may also be selected to appear on the Instagram Explore tab as part of Instagram's strategy to encourage the discovery of new accounts.
Unlike Stories, Instagram Reels do not disappear after 24 hours and are stored on the Reels tab in a user's profile. People can also comment directly on the Reels post, which is a change from Stories, where people can respond only via direct message.
Snapchat
Snapchat was introduced in 2011 as a platform for users to post ephemeral content to a select group of friends. People could send photos "snaps" that were up to ten seconds in length and would go away forever after the time limit was up. In 2012, Snapchat launched video snaps.
Snapchat Stories – the inspiration for Instagram Stories – launched in 2013, and within a few years, Snapchat had rolled out features that let users share photos and videos to a public feed and customize their Snaps with filters and stickers.
In November 2020, Snapchat introduced a dedicated tab in the app that lets users discover short videos. Called Snap Spotlight, users submit videos that are ultimately selected by a moderator, and the chosen videos will play in a continuous loop.
In order for submissions to be accepted, they must include a topic hashtag and make use of features like sounds, GIFS, and lenses – augmented reality 3D enhancements.
Snapchat's Spotlight aims to be different from TikTok in that it allows smaller accounts to have the chance to get exposure if they submit exceptionally creative content. That could be beneficial for accounts with fewer followers than those on Instagram or TikTok to get involved in influencer marketing on the platform. Unfortunately, brands aren't yet invited to participate in Spotlight, but that may change in the future.
YouTube
After beta-testing in India in 2020, and rolling out slowly during much of 2021, YouTube Shorts is now available in the U.S. and more than 100 countries.
Google introduced YouTube Shorts to let users create and connect with audiences simply by using a smartphone and the Shorts camera that is built into the YouTube mobile app. Initially, the video content was restricted to15 seconds, but it can now be strung together for a maximum length of 60 seconds.
It also appears to be a strategy to keep people on YouTube for a longer period of time. When users head over to YouTube to look for instructional content, they may be encouraged to stay to watch a few shorter videos from the same content creator.
How to Market Using Short Form Video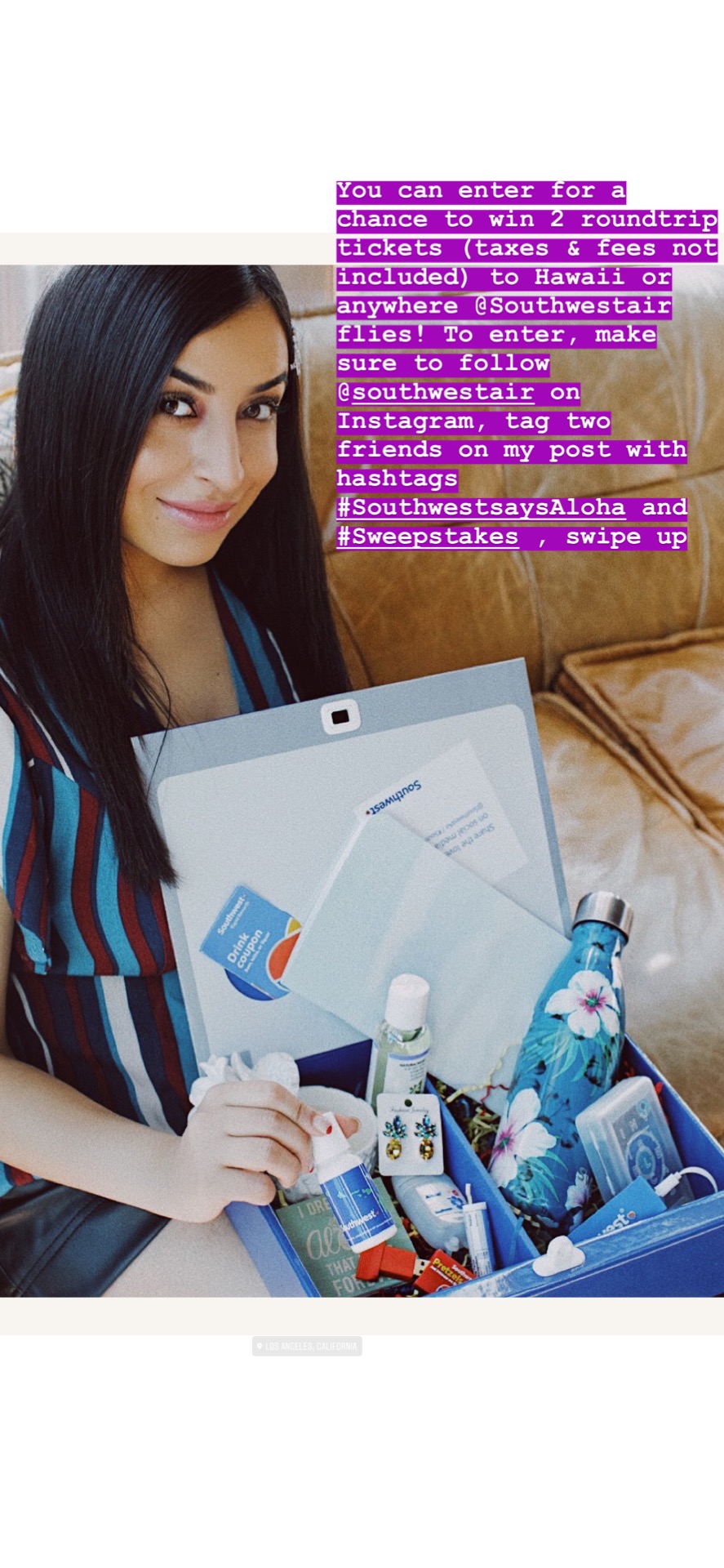 Image: Alisha from our Southwest Airlines campaign
Here are some types of short-form videos brands are using as part of their social media marketing strategy:
Quick demos for products that are easy to use
Simple educational videos
Recipe how-tos
Behind-the-scenes and insider views of employees' day-to-day experience
Answering customers' questions
Initiating challenges
Product teasers
What you choose to share should align with your brand's content strategy, but there's no shortage of ideas for entertaining and informative short videos.
Short-Form Video Looks Like It's Here to Stay
Consumers say that video is their favorite form of content from brands, with 93% stating that video helps them to make purchase decisions.[7] And short-form video is an excellent way for brands to show off their personalities – giving consumers more opportunities to learn about product benefits and what the brand stands for in a way that feels natural, authentic, and not too salesy.
Some may have thought that the early short-form video apps were faddish when they launched nearly a decade ago (remember Vine?) and that they weren't destined to stick around. But unlike those first posts on Snapchat, short-form video now seems unlikely to disappear.