FTC Influencer Marketing Guidelines
The Federal Trade Commission (FTC) enforces endorsement guidelines that make it easy for brands and influencers to demonstrate transparency.
What's included in the FTC Endorsement Guides and how can abiding by these rules protect your business?
Evolution of the FTC Endorsement Guides
The FTC's mission is to protect consumers from fraudulent or deceptive business practices.
Any claims – particularly those that may impact consumers' physical or financial health – must be backed up by evidence.
Additionally, consumers should be able to make informed purchasing decisions based on messaging that is truthful and transparent. Any endorsement that's featured in an advertisement must be fact-based and free from any hidden coercion initiated by the brand.
Endorsements have long been a favored approach to promoting products and services. They became particularly important when the method for communicating brand benefits shifted from a direct face-to-face interaction between merchant and buyer to advertisements in newspapers, radio, and television.
Advertisers soon learned that endorsers, who were portrayed as independent from the brand they promoted, were more effective at influencing the public than spokespeople, who were known to be paid agents of the companies running the ads. As more advertisers began to use endorsers in their promotions, the FTC worried that brands would be tempted to feature endorsers whose claims were not true or who may have been persuaded to make claims based on a relationship with the brand.
That concern led to the development of Endorsement Guides, which outline the practices advertisers must follow to make clear any connection between brands and the entities that endorse their products.
The first Endorsement Guides were proposed in 1972 and issued in final form in 1980. Nearly thirty years later, in 2009, the FTC updated the Guides. But due to the rapid rise of social media, the FTC once again saw the need for revised guidelines. In November 2019, when there were nearly 3.5 billion social media users[2] and influencer marketing was already a $1.7 billion industry,[3] the FTC published the most recent version of the Endorsement Guides.
In 2021, it's estimated that there are nearly 4 billion social media users[4] and influencer marketing is projected to be worth $13.8 billion.[5]
The Latest FTC Endorsement Guide Targets Social Media Influencers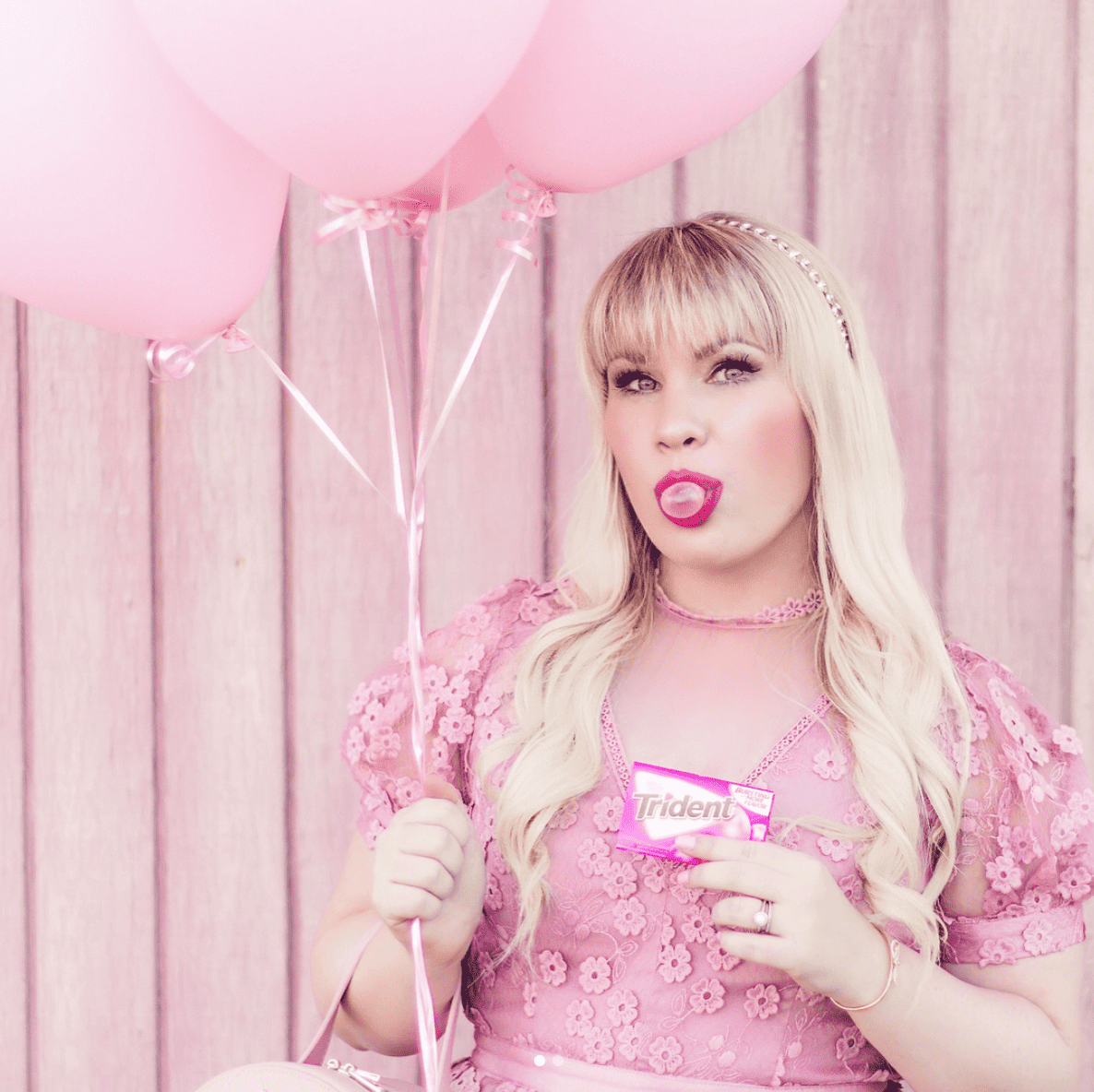 Image: Lizzie from our Trident/7-Eleven Campaign
Generally, the FTC has updated its endorsement guidelines as media and marketing techniques have evolved. For example, the 2009 revision was meant to address the sharp increase in the number of bloggers who were endorsing products on their websites.
But with the explosive growth of social media and influencer marketing, the FTC felt it was necessary to publish a guide specifically for social media influencers. Thus, the 2019 update to the Endorsement Guides was titled, "Disclosures 101 for Social Media Influencers."[6]
What are the FTC Guidelines for Influencers?
The text of the guide first establishes that it's the influencer's duty to include a clear disclosure about his or her "material connection" with a brand. A material connection could be defined as cash payment or free products in exchange for an endorsement. But it could also be a personal, family, or employment relationship with the company.
And in emphasizing that it's influencers' responsibility to comply with current truth-in-advertising laws – and that they shouldn't rely on others to handle it – the FTC implied that influencers could be subject to fines or penalties for breaking those laws.
As far as specific recommendations for disclosing brand relationships, the Guide provides information about when and how to disclose.
What are the FTC Guidelines for When to Disclose Brand Relationships?
If there's a personal, employment, or familial relationship with a brand or if the brand provided anything of value to mention or endorse a product, the influencer must disclose that information to followers.
The Guide also advises that likes, tags, pins, or hashtags count as endorsements. So, even absent a direct testimonial, influencers must disclose if the brand provided them with anything perceived as having value.
Social Media Influencers Should Not Assume That Their Followers Already Know About The Relationship.
Even if the influencer is confident that the endorsement is not biased, followers must still be told about the communication and connection with the brand.
Influencers Are Not Off The Hook If They Post From Abroad.
The U.S. laws apply if they affect U.S. consumers.
How to Make a Proper Disclosure on Social Media
The Influencer Must Place The Disclosure Where It Will Be Seen
The disclosure should not be hidden on an About page, at the end of the post, in a group of hashtags or links, or in a section that requires the user to click "More." It should be plainly visible within the endorsement message or at the introduction of the post.
If using a social media channel where the post is short-lived or ephemeral (like Snapchat or Instagram Stories), the influencer should superimpose the disclosure on the photo and give viewers enough time to read it.
When using video, influencers should include the disclosure within the video itself. It's not sufficient to include it only in the description. Since some viewers may watch video without sound, influencers should superimpose the disclosure on the video in addition to mentioning it in the video.
For livestreams, influencers must continually repeat the disclosure throughout the recording. Repetition is necessary because some viewers will join late and won't have an opportunity to hear or see the disclosure made when the livestream began.
The Guide required that the influencer must use simple and clear language. Influencers should avoid confusing or unclear abbreviations, such as "sp," "spon," or "collab." They must not assume that viewers or readers will understand what those abbreviations mean.
Influencers are advised to use words or hashtags like #ad, #sponsored, or #paid
The best way for influencers to reduce ambiguity is to simply state, "This post is sponsored by [Brand] or "Thanks to [Brand] for providing the products I'm using in this post."
Influencers can also refer to disclosure guides offered by the individual social media channels but shouldn't rely on the channel's built-in features to make disclosures. To make it easier for influencers to understand the rules surrounding disclosures, the FTC has published a document that answers a variety of real questions asked by social media influencers.[7]
What are the Penalties for Not Following FTC Influencer Marketing Guidelines?
Between December 2002 and May 2020, the FTC had opened more than 80 cases against companies who had not followed the laws surrounding endorsements and reviews.[8] Some of the most recent cases that made headlines include Sunday Riley Modern Skincare, a now-defunct social media marketing company called Devumi, and Teami, a brand that sells detox teas.
Sunday Riley Modern Skincare, LLC
In October 2019, the FTC took action against Sunday Riley Modern Skincare. The company was directed by the CEO, Sunday Riley, to post misleading reviews on the ecommerce site, Sephora, which sold Sunday Riley products. The reviews were deemed misleading because the company failed to disclose that they were posted by Sunday Riley employees who opened fake accounts on the Sephora website.
Although the FTC ruled that Sunday Riley must halt its activity, it split on whether or not the company should be fined. Ultimately, Sunday Riley didn't have to pay a fee and didn't have to admit to any wrongdoing, and the company appears to be in good standing today.[9]
Devumi, LLC
Devumi, LLC did not have the same good fortune as Sunday Riley. The social media marketing company was accused of selling fake Twitter followers, retweets, and YouTube subscribers to paying clients.
Perhaps Devumi couldn't escape with a light sentence because the company was exposed in a New York Times investigation about social media fraud. The FTC settled with the company after it ordered it to pay a $2.5 million fee.[9]
Teami, LLC
The owners of this line of teas and skincare products made claims that their teas could help customers lose a significant amount of weight as well as fight cancer, decrease migraines, aid immunity, and unclog arteries. Not only were the claims unsubstantiated, but the celebrities and social media influencers paid to endorse the products on Instagram did not reveal their connection with the company.
The FTC imposed a $15.2 million fine on Teami, but since the company was unable to pay the entire judgment, the agency ruled that $14.2 million would be suspended once Teami paid $1 million.[10] The celebrities and influencers got off with a warning.
In a February 2020 written statement from FTC Commissioner, Rohit Chopra, he warned that the agency would be reviewing the most recent endorsement guidelines to see if they are adequate for protecting consumers.[11] Chopra was concerned that the digital economy was becoming more susceptible to practices that included buying followers, manufacturing likes and reviews, and generally acting in ways that may not allow consumers to make the best choices.
At the same time Chopra issued his statement, the FTC invited commentary on the current Endorsement Guides. It was seeking responses to questions such as:
Have the guidelines impacted the flow of truthful information to consumers?
Would technological or economic changes require an update to the Guides?
Are children able to understand what disclosures and material connections mean?
Do free or discounted products produce a bias in consumer reviews even if a positive review isn't required to receive the products?
Should the Guides include rules that address the use of affiliate links?
Chopra's statement indicated that he was ready to recommend tougher penalties for companies that are not following the guidelines. He offered his suggestions as to what some of the new updates may include:
Developing requirements for social media channels that profit from influencer marketing
Transforming guidelines into formal rules that would be make violators liable for penalties
Providing templates for disclosure behavior that companies would include in their contracts with influencers
Public commentary responses were due to be collected by June 22, 2020 but the FTC has not issued any further statements regarding revisions.
It seems clear, however, that Chopra believes FTC scrutiny should focus on advertisers rather than on small influencers. In his view, advertisers hold the real power in the economy and should be punished if they're using deceptive practices.
FTC Influencer Marketing Guidelines: How Can Brands Protect Themselves?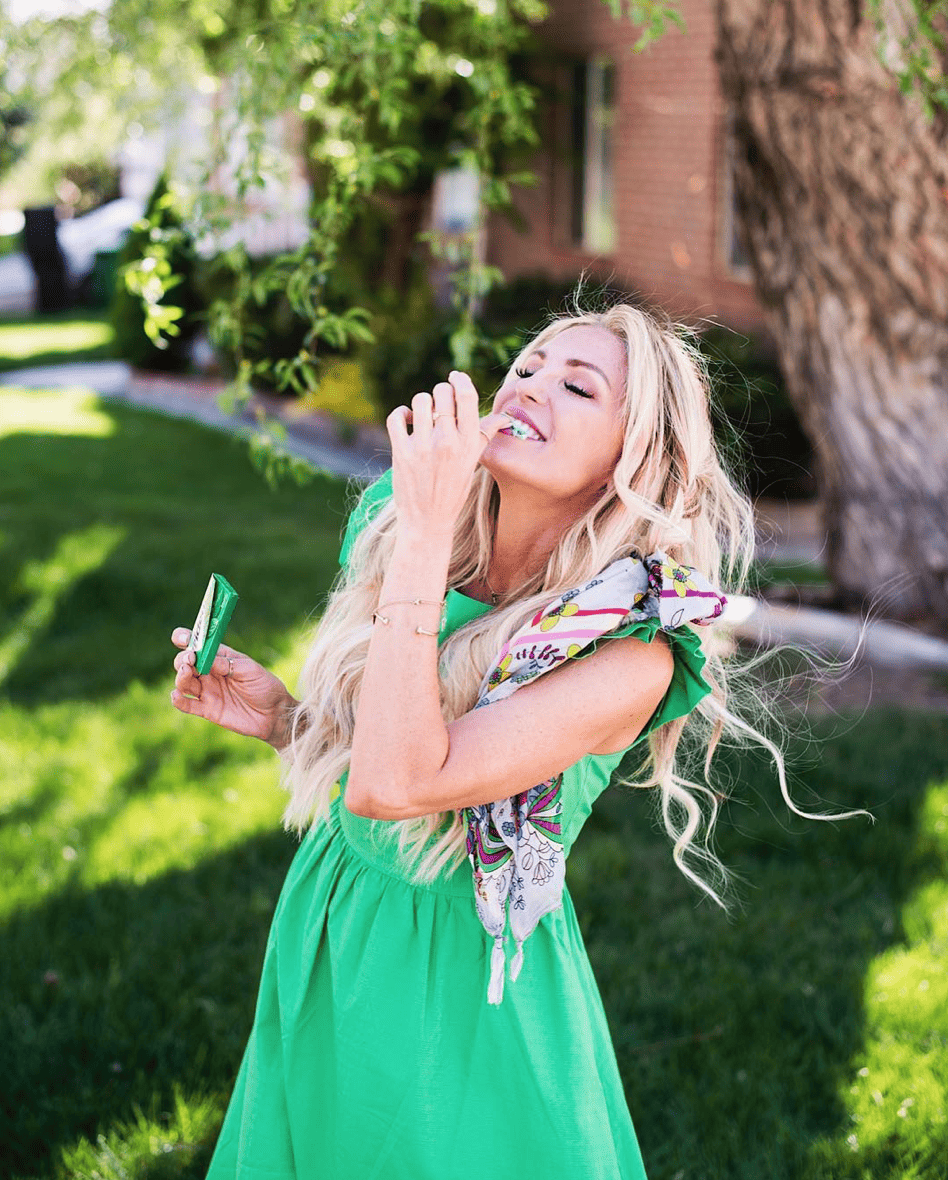 Image: Lyndi from our Trident/7-Eleven Campaign
While celebrity endorsers or influencers with hundreds of thousands of followers may be better informed as to how they're expected to behave on social media, and likely have attorneys who have warned them about the possibility of future penalties.
But as advertisers recognize that micro-influencers (10K-100K followers) or nano-influencers (1K to 10K followers) may have more credibility and selling-power than bigger names, companies should take steps to ensure their influencers are adhering to the guidelines.
Here are a couple of ways to protect your brand:
Be upfront and set expectations – Prepare a document that includes the FTC guidelines and make it clear that influencers must comply. Or take Commissioner Chopra's advice and include these expectations in the contract.
Monitor influencer content – Keep a close watch on what your influencers are posting and follow-up if you notice non-compliance with disclosure rules. The FTC wants to know that a company has made a "reasonable effort" to fix disclosure problems, so be sure to put your complaint in writing. And by monitoring influencer content, you won't make the mistake of repurposing posts that do not follow the rules.
Brands that neglect to stay on top of FTC influencer marketing guidelines open the door to possible penalties. But the risks extend beyond government fines. As the Accenture survey revealed, the majority of consumers expect businesses to do a better job of serving them after a life-changing year.
Sources:
[1]https://www.accenture.com/us-en/insights/strategy/reimagined-consumer-expectations?c=acn_glb_lifereimaginedgoogle_12246360&n=psgs_0621&gclid=CjwKCAjw64eJBhAGEiwABr9o2A2aQ7pjomKqyhhaeH3YtjWg8ZYjbDmR5vNM_lxRvQGm81xLL4o1XxoCnbEQAvD_BwE&gclsrc=aw.ds
[2]https://wearesocial.com/blog/2019/01/digital-2019-global-internet-use-accelerates
[3]https://mediakix.com/blog/instagram-influencer-marketing-industry-size-how-big/
[4]https://backlinko.com/social-media-users
[5]https://influencermarketinghub.com/influencer-marketing-statistics/
[6]https://www.ftc.gov/system/files/documents/plain-language/1001a-influencer-guide-508_1.pdf
[7]https://www.ftc.gov/tips-advice/business-center/guidance/ftcs-endorsement-guides-what-people-are-asking
[8]https://www.ftc.gov/enforcement/cases-proceedings/terms/231
[9]https://techcrunch.com/2019/10/22/ftc-settles-with-devumi-a-company-that-sold-fake-followers-for-2-5m/
[10]https://www.ftc.gov/news-events/blogs/business-blog/2020/03/ftcs-teami-case-spilling-tea-about-influencers-advertisers
[11]https://www.ftc.gov/system/files/documents/public_statements/1566445/p204500_-_endorsement_guides_reg_review_-_chopra_stmt.pdf