Influencer marketing In-House vs. Agency: which one is the most beneficial for brands?
Influencer marketing is expanding beyond a supplemental promotional tactic to one of the main advertising vehicles for brands. As companies adapt to this shift in digital marketing, many marketing departments debate on whether to run influencer marketing campaigns in-house vs. hiring an agency.
What's best for a brand depends on several factors. Today, let's discuss the key differences between in-house vs. agency influencer marketing and the pros and cons of each approach.
In-House vs. Agency Influencer Marketing: What's the Difference?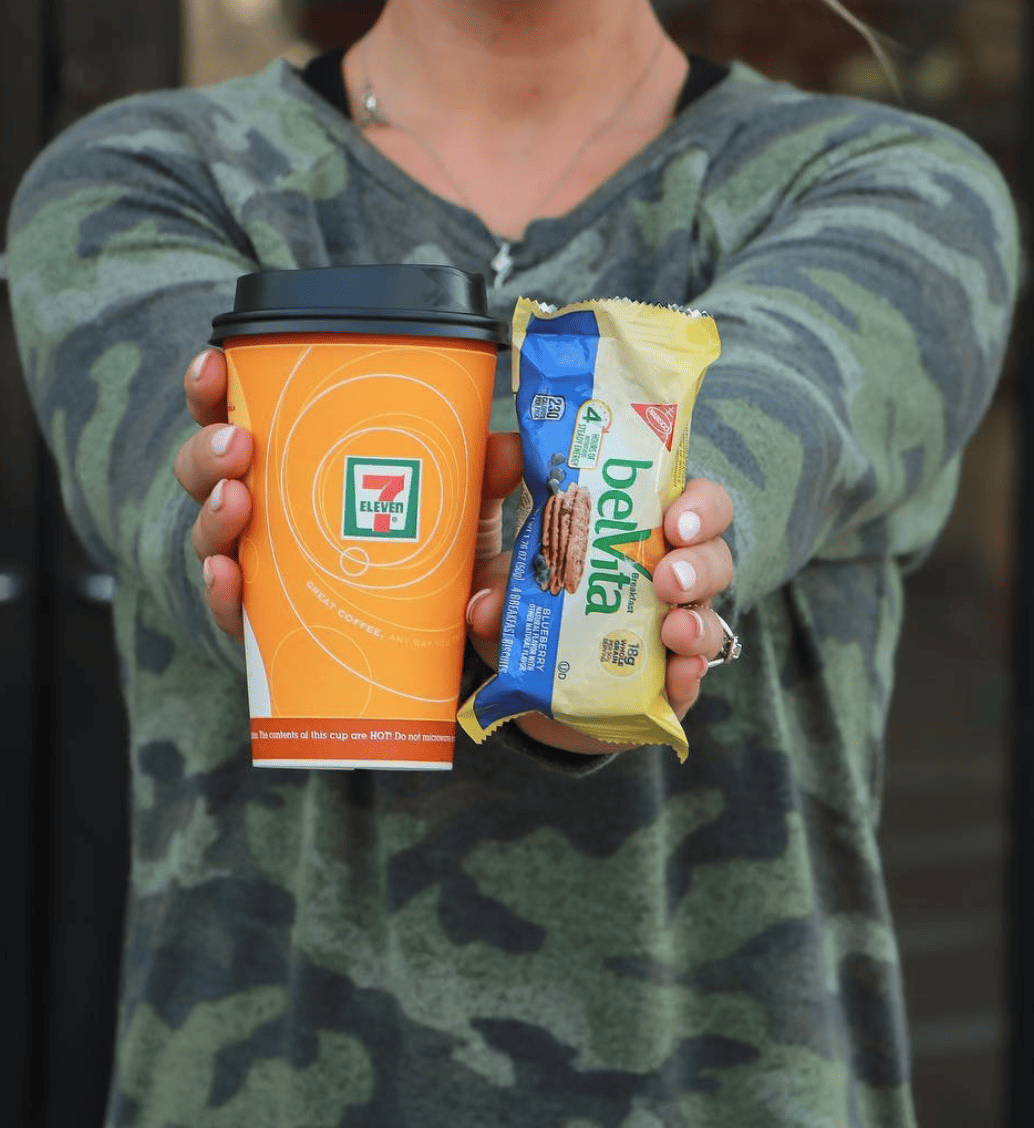 Image: Kassi from Our Belvita/7-11 Campaign
There is a stark difference between in-house vs. agency influencer marketing campaigns. An agency is a specialized team that works only on influencer marketing campaigns, allowing brands to leverage their knowledge and skill.
A brand may opt to hire their own in-house influencer marketing team, taking on the cost and risk of full-time employees inexperienced in a relatively new industry.
Let's break it down:
In-House Influencer Marketing Defined
With in-house influencer marketing. brands hire their own full time team of influencer strategists and campaign managers to build out campaign strategies, identify influencers, manage partnerships, execute campaigns, and pull in-depth reports.
Agency Influencer Marketing Defined
With this specialized approach to influencer marketing, brands seek out an influencer marketing agency that has industry experts and full-service capacity that includes campaign optimizations, and experience to create and launch influencer campaigns start to finish with in-depth analytic reporting during and at campaign completion.
Now that we've differentiated between in-house influencer marketing and an influencer marketing agency, what are the pros and cons for each?
Working with an Influencer Agency: Pros and Cons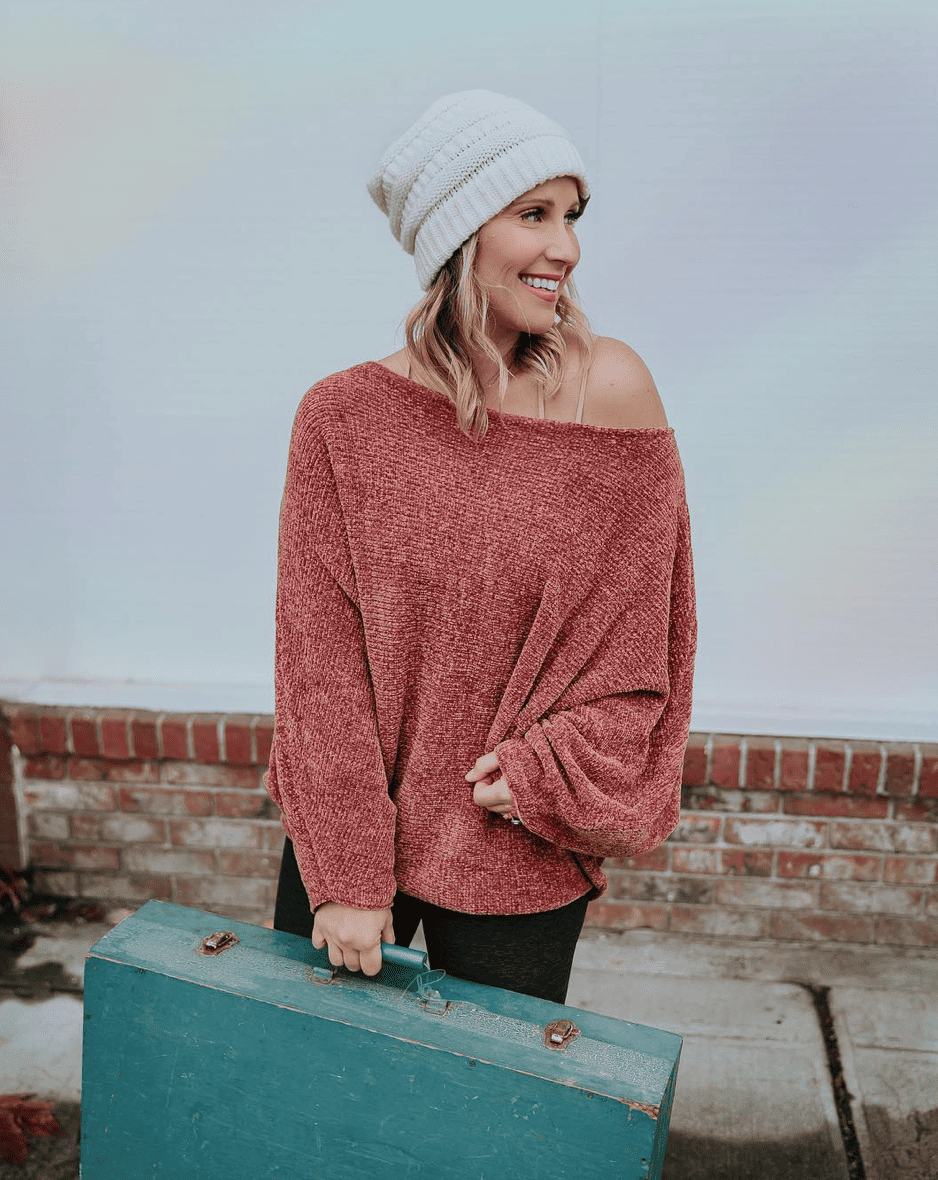 Image: Portia from our Simply Self Storage Campaign
Considering outsourcing your influencer marketing campaigns to an influencer marketing agency? Here's what you need to know.
The Pros of Working With an Influencer Marketing Agency
Full-Service Capabilities
Influencer marketing agencies provide brands with full-service capabilities ranging from influencer curation, campaign strategy, and execution to campaign optimization and in-depth reporting that goes beyond mere vanity metrics.
From ideation to curation to implementation, working with a specialized team is one of the most significant considerations when brands compare in-house vs. agency influencer marketing.
Access to Industry Experts
Having industry experts at their fingertips, agencies are able to provide brands with current trends and insights. With the tides constantly changing in influencer marketing, staying up to date can be difficult for brands since other marketing efforts demand attention. Agencies offer the latest in what's trending and approach campaign strategies with the latest trends and insights in mind,
Opportunities for Scalability
With the above offerings, agencies offer brands scalability of investment by scaling campaigns to meet brand objectives with a goal to exceed.
This ability to customize approaches based on the brand's budget and/or objective is unique to agencies alone due to data-driven insights and the ability to scale a campaign based on performance and key industry trends.
An Influencer Marketing Agency has Built-In Influencer Relationships
With an already established name in the influencer marketing space, top-performing influencers know who the best agencies are and have most likely worked with them in the past. With already built-in influencer relationships, agencies are able to offer brand partners the best of influencer alignments to ensure high-performing campaigns that exceed industry standards.
In-Depth Reporting Beyond Vanity Metrics
Influencer marketing agencies offer brand partners in-depth reporting that goes beyond the surface-level vanity metrics.
With an integrated team of hands-on data experts, they are able to pull real-time, dynamic campaign analysis, data-driven insights + conversion tracking, and final reporting with ROI analysis.
Legal Negotiations: Being a buffer for brands, Agencies take care of all contractual negotiations, licensing, and rates. What may seem like an easy task is actually an entire job in and of itself. With the expertise of agencies and their long-formed relationships, they are able to handle all legal contracts seamlessly with the brand's campaign objectives and overall vision in mind.
Cons of Working With an Influencer Marketing Agency vs. In-House Campaigns
Brands Often Have a Limited Budget
For brands just starting out, limited budgets may pose a problem in aligning with the right influencer marketing agency. Most established agencies require a minimum campaign budget before considering a possible partnership.
Aligning With the Wrong Agency can Pose Difficulties
An inexperienced agency could cause communication errors between brands and influencer relationships, causing possible campaign dilution and decreased efficacy.
However, when partnering with a reputable, established, award-winning influencer marketing agency, they will have steps in place to ensure your brand's campaign vision, objectives, and target KPIs are understood in order to proceed with strategy creation and influencer curation.
A reputable influencer marketing agency will offer a full-service, hands-on approach to create a collaborative environment from the start to finish of the influencer campaign.
In-House Marketing Agency: Pros and Cons
Many brands elect to run their influencer campaigns in-house with their own full-time staff. Before making this investment, it's crucial to understand the pros and cons of in-house campaigns.
The Pros of Running Influencer Marketing Campaigns In-House
Brands Know Their Customers
Nobody knows their customer better than the brand themselves, especially if the audience is complex.
An excellent example of an in-house influencer marketing campaign is FabFitFun. Their audience is specific to a certain demographic and the segments within it. So, when launching their own influencer campaign, they have their own in-house team and reach out to influencers that fit their demographic and create a strategy based around gaining subscriptions as conversion. This, of course, takes an influencer strategy team to manage, as there is a lot that goes into managing influencer campaigns–both in the short-term and long-term.
A Focus on Long-Term Partnerships
Companies like Nike foster individual relationships with long-term brand ambassadors over time. Many influencers prefer this long-term model, as it provides them with more financial stability and in some cases, this ongoing relationship appears more consistent with their followers.
Curate A Customized Roster Of Ambassadors
Owning relationships with all of your influencers enables your brand to strategically test and refine an internal list down to the best influencers for your brand.
For example, this careful selection process no doubt contributed to Budweiser's Non-Traditional Creative win in the Social category for their "BudX Miami X Booth" video in a recent awards ceremony.
The Cons of Managing Your Influencer Campaigns In-House
Seeking And Hiring In-House Strategists is Not as Cost-Effective as it Seems
Influencer marketing has been around for years but only has truly caught on in the last few.
Due to it being a relatively new industry, finding expert strategists can pose a difficulty. For an influencer campaign to be deemed successful, an expert strategist is needed at every touchpoint to ensure scalability and overall effectiveness.
Further, hiring a full-time team of influencer marketers can be a financial risk for brands who have not delved into the world of influencer marketing before. Many brands that dive headfirst into influencer marketing and create entire departments for their campaigns end up learning the industry by trial-and-error, wasting hundreds of thousands of dollars in the process.
Building Influencer Relationships is No Easy Task
Building up a solid roster of influencers takes time and resources. Scouting right-fit influencers for campaigns, reaching out to them, dealing with managers, negotiating contracts, overseeing influencer relationships, and managing influencer content are only a few of the necessary focal points to ensure a successful in-house influencer marketing campaign.
In-Depth Reporting is Constantly Changing and Shifting to Align with Campaign Objectives
With the ever-changing world of influencer campaign analytics, shifting from vanity metrics to more in-depth metrics can be challenging for in-house personnel if a data analyst is not present.
As the need for in-depth reporting grows for campaign scalability and measured success, data analysts will need to come on board if done in-house. Agencies have built-in analytic reporting already added to their list of campaign services, making partnering with them a more cost-effective approach to ensure a positive ROI.
Staying on Top Of Industry Trends can Be Challenging
As influencer marketing expands into one of the main marketing vehicles for brands, it can be difficult to stay on top of what is "trending" amongst evolving influencer platforms and social media outlets–especially trends specific to generational segments.
With this added task in curating a successful influencer campaign, it can pose yet another challenge for in-house personnel to manage and stay on top of constant shifts.
In-House Vs. Agency Influencer Marketing: What to Consider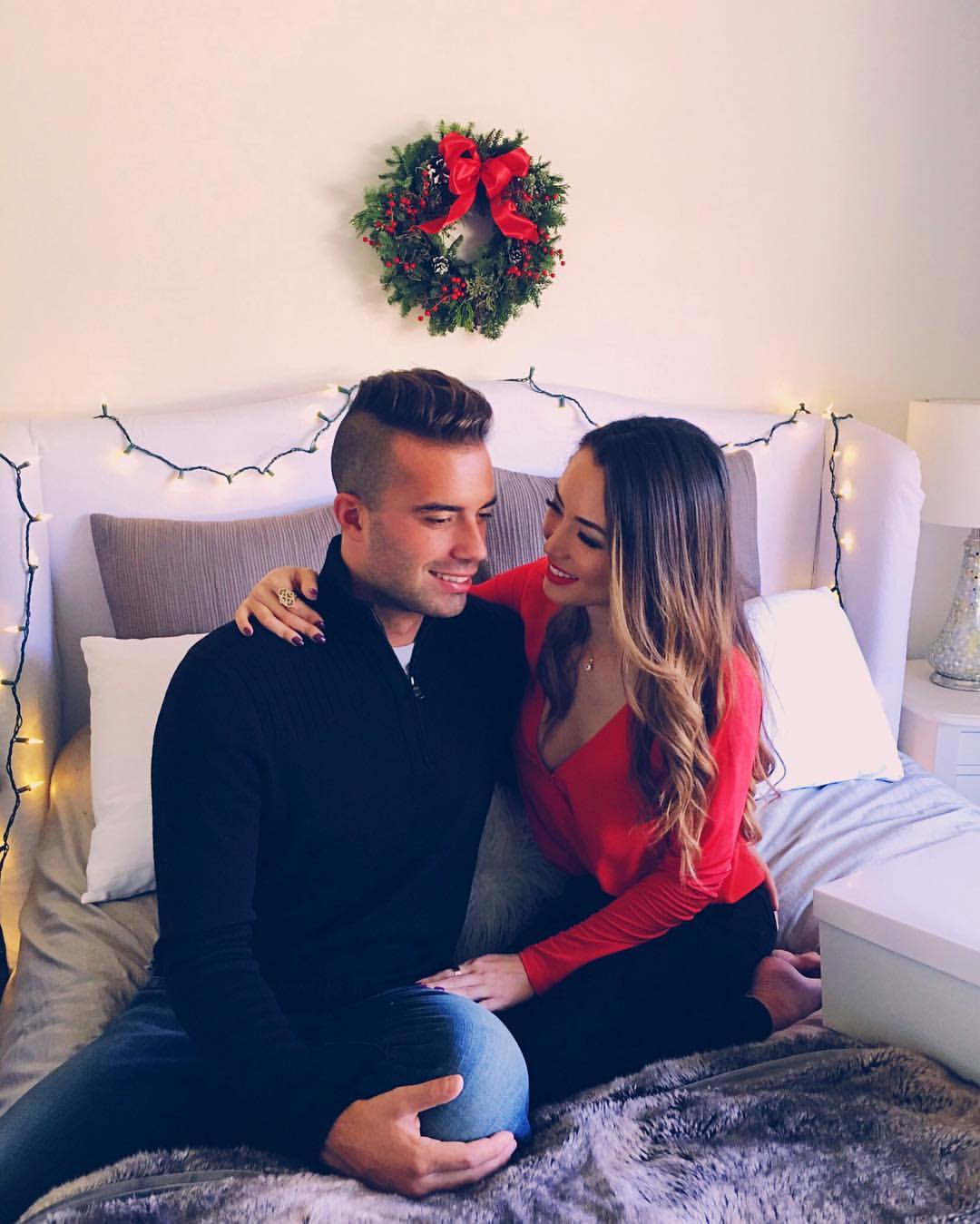 Image: From our Southwest Airlines Campaign
With the above comparison of in-house vs. agency influencer marketing, the question is: which is best for brands? Scanning through the pros and cons, it makes sense for brands who want measurable results to partner with an agency over an in-house approach.
Though some brands have successful in-house influencer campaigns, this is mainly due to the onboarding of an entire team – and the budget to do so.
As the influencer industry continues to become a primary marketing approach, brands will likely move to more in-house approaches but will seek agency help to scale up efforts and increase ROI.