Ethics in marketing has become a bit of a gray area, especially with the low barrier for entry afforded by the rise of digital and the shifts in political and cultural norms over the past decade. Brands are skating a fine line between what's acceptable and what can threaten consumer satisfaction and brand reputation.
As more scandals make the news, ethical issues in marketing have become a prime focus. Brands have to prepare to maneuver correctly to keep their reputation intact and avoid customer backlash and distrust.
What Is Ethical Marketing and Why Does It Matter?
Marketing is often thought of in terms of business success and profit, but it's about more than that. There are powerful tools that can be used dishonestly, particularly with certain audiences. Marketing should not only support business goals but contribute positively to the stakeholders, public, and the industry as a whole.
For example, advertising claims that are partly true or come across as true encourage customers to buy harmful products and engage in behavior that is not in their own interest. Marketing in such a manner is ethically questionable, though there are no universal truths in ethics.
A great example is the pharmaceutical industry. It's become more marketing-oriented to maintain high profits that offset the high costs of research and development. Some pharmaceutical companies will go as far as to influence medical professionals to prescribe drugs with events and kickbacks, while others have gone as far as to manipulate scientific research to obfuscate the safety concerns with their products.[1]
The American Marketing Association (AMA) does have standards for ethical norms and values, but ultimately, it's up to the individual marketer or brand to determine what behaviors align with these established guidelines.[2]
Key Ethical Issues in Marketing
Some may consider behaviors unethical while others may see them as part of the role marketing plays in a business. Regardless, these are the key ethical issues in the marketing industry:
Half-Truths
For some of the public, marketing is synonymous with lying – and that's largely because of marketing half-truths. From traditional marketing to the new digital landscape, ethical marketing has always stressed avoiding false or exaggerated claims that could mislead customers. This includes half-truths.
All advertising claims should be accurate, supported by evidence, and without exaggeration. Using unambiguous language that accurately represents the features, the benefits, and the performance of a product or service. Sufficient disclosures, such as disclaimers or fine print, are also important to avoid misinterpretation or ambiguity. As circumstances change, this information will need to be reviewed and updated.
One such example was the makeup brand L'Oreal, which faced fraudulent advertising charges in 2014 for claiming that its Lancôme Génifique and L'Oreal Paris Youth Code skincare products were clinically proven to get certain results. The brand used such phrases as products proven to "boost genes" and make skin look "visibly younger," yet there were no studies backing these claims.[3]
Privacy Concerns
High-profile data breaches have been making the news in recent years, including details about the use of personal information for marketing purposes. Consumers are becoming more aware – and more protective – over their privacy rights.
Protecting consumer privacy in marketing is a key part of ethical and responsible practices. This means safeguarding personal information that's collected during marketing activities and ensuring it's stored and used ethically. Brands should be transparent about the data they collect, why it's collected, and how it will be used, giving consumers an opportunity to opt out or provide explicit consent.
One of the high-profile examples of data concerns in marketing was the Facebook data privacy scandal involving the political consulting firm Cambridge Analytica, which allowed the collection of data from Facebook users in 2016.[4] Facebook faced legal issues over another data breach in 2021 that involved 533 million users.
Data protection measures are part of data ethics. Marketing teams should implement robust data protection measures, such as encryption and secure databases, which can prevent unauthorized access or breaches. Other ethical behavior includes regularly updating privacy policies, refraining from sharing or selling data to third parties without explicit consent, and promptly addressing consumer inquiries and concerns about data privacy.
Social Responsibility
Consumers have more options on the market than they once did, so purchasing decisions are governed by more than the product itself. They're looking for brands that align with their values and contribute positively to society.
Social responsibility in marketing is the ethical obligation of businesses to consider the broad impact of their marketing activities on society. According to the AMA, this is to "acknowledge the social obligations to stakeholders that come with increased marketing and economic power" and "consider environmental and societal stewardship in decision-making."[5]
In practice, this means integrating social and environmental considerations into marketing strategies to promote positive change and address societal issues. Products and services should benefit society and serve customer needs, not just create profits. Brands should also engage in cause-related marketing initiatives, treat employees and suppliers fairly, support diversity and inclusion, and reduce their carbon footprint.
Exploiting Vulnerable Populations
Targeting vulnerable populations, such as children or the elderly, with marketing messages that are exploitative is a clear ethical issue in marketing. Doing so can contribute to unfair or potentially harmful outcomes, promote unhealthy behaviors, or create financial strain.
Furthermore, the AMA assets that the marketing industry should recognize the needs of vulnerable market segments and their commitment to it. One such example is the Nestle food and drink corporation, which aggressively marketed infant formula as a substitute for breast milk in underdeveloped countries.[6] In doing so, the company created a demand where none existed, made claims not based in science, and exploited a vulnerable or impoverished population.
Anti-Competitive Tactics
Numerous strategies are anti-competitive. One example is "bait and switch," which is a sort of fraud in which consumers are baited with advertisements for products or services at a low cost, but when it's not available, they are switched to a more expensive product or service.
Another example is the pyramid scheme, which is a non-sustainable business strategy that offers participants payment or services in exchange for enrolling others. There are no real investment opportunities or a general market. Instead, the initial investor recruits further members for a price, who in turn recruit additional members to be compensated by the company.
One of the most famous examples of a pyramid scheme is LuLaRoe, a fashion company known for leggings and other athletic clothing. The company has been accused of running a pyramid scheme, selling faulty products, and engaging in unethical and unfair practices. In 2020, the average gross profit for LuLaRoe retailers was $10,073.41, but half the retailers earned less than $5,000.[7]
Perpetuating Harmful Stereotypes
Many marketing scandals have arisen from marketers representing groups of people in a manner that perpetuates a stereotype. For example, a commercial for laundry detergent that features a woman as the mother and homemaker follows traditional gender roles that aren't relevant in modern society.
Some stereotypes are more overt, however. In 2002, the clothing brand Abercrombie & Fitch removed a line of graphic tee shirts from its shelves after receiving dozens of complaints from Asian Americans.[8] The shirts featured racist depictions and slogans, leading to activism against the brand from the Asian-American community.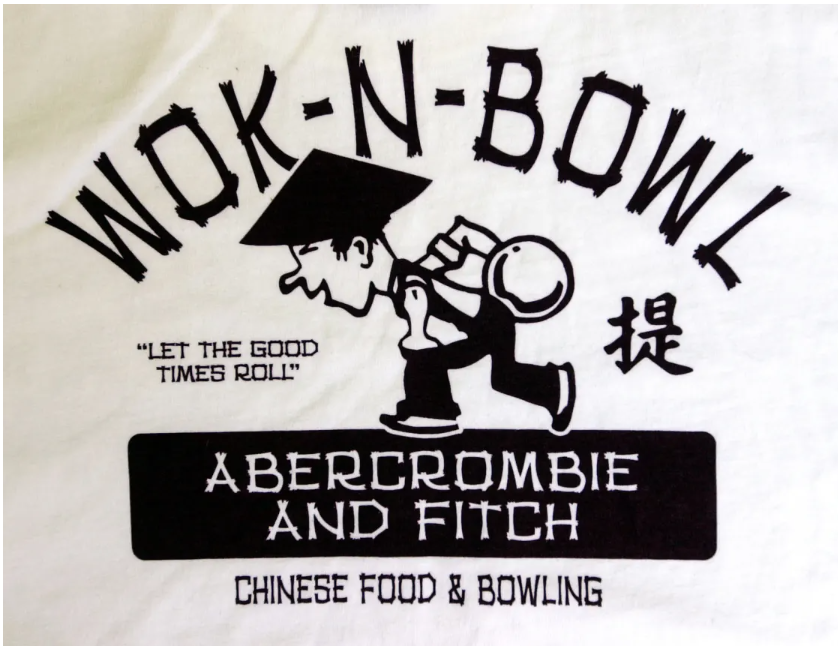 Source: NBC News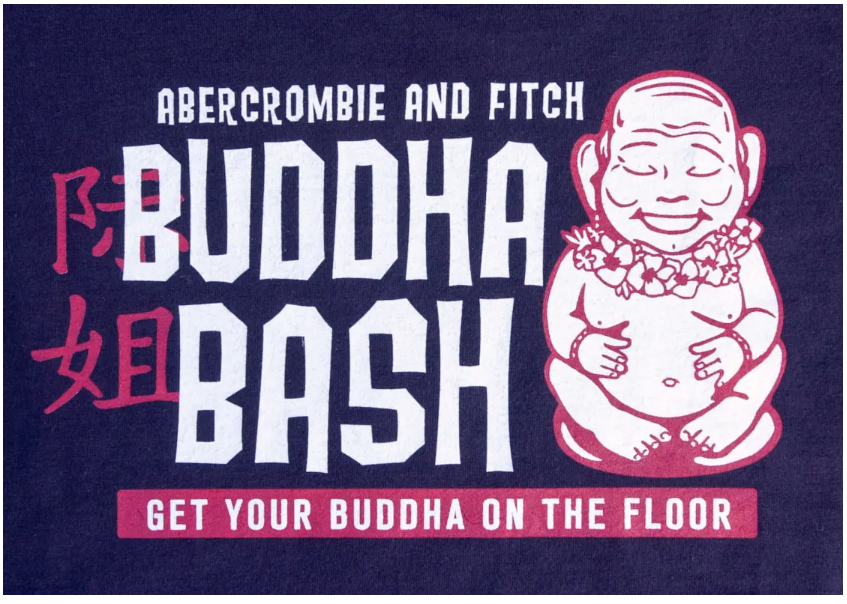 Source: NBC News
Conflict of Interest
A conflict of interest is when a person or organization has two or more competing interests that can prevent them from performing their duties appropriately. There may seem to be a conflict of interest inherent to marketing, as brands are trying to maximize profit while consumers are trying to maximize purchasing power.
One example of a conflict of interest in marketing is the case of Jay Alix, the restructuring guru, against McKinsey & Co for allegedly concealing conflicts of interest to secure lucrative corporate bankruptcy work.[9] The case was initially dismissed by lower court for failure to prove his claims, but the decision was overturned by a higher court. Alix is still seeking federal racketeering claims against McKinsey & Co.
How Can Brands Ensure Ethics in Marketing?
The key to monitoring the effectiveness of ethical marketing practices is through the measurement of results. Brands should have a robust ethical framework that guides their marketing decisions and actions – just like brand guidelines – and ensure that every marketing initiative aligns with these values. With a structured framework in place, marketing teams can review their activity within the construct of ethical marketing and evaluate their decisions before they go live.
Allowing campaigns to go live without this evaluation can result in an ethical scandal. Customers will react to the campaign and provide feedback, as will regulatory bodies if applicable, and the only response is damage control. While brands can rebound from a crisis, it's better to take a proactive approach and reduce the risk of reputational damage from unethical marketing practices – whether intentional or unintentional.
Key Takeaways
At its core, ethical marketing is about "doing the right thing," though there are no universal rules for what the right thing is. It's influenced by cultural or political climates, current laws, and individual opinions. However, the AMA offers a framework to evaluate marketing campaigns within the ethical construct and work toward the ideal.
Sources:
[1] https://www.ucsusa.org/resources/merck-manipulated-science-about-drug-vioxx
[2] https://www.ama.org/ama-statement-of-ethics/
[3] https://www.ftc.gov/news-events/press-releases/2014/06/loreal-settles-ftc-charges-alleging-deceptive-advertising-anti
[4] https://www.nytimes.com/2018/04/04/us/politics/cambridge-analytica-scandal-fallout.html
[5] https://www.ama.org/ama-statement-of-ethics/
[6] https://www.businessinsider.com/nestles-infant-formula-scandal-2012-6#nestl-was-accused-of-getting-third-world-mothers-hooked-on-formula-2
[7] https://www.vanityfair.com/hollywood/2021/09/amazon-lularoe-documentary-lularich
[8] https://www.nbcnews.com/news/asian-america/abercrombie-fitch-asian-men-masculinity-rcna25026
[9] https://news.bloomberglaw.com/us-law-week/jay-alixs-racketeering-suit-against-mckinsey-revived-on-appeal