It's time for our monthly Influencer Spotlight Interview! In this monthly series, we aim to provide our influencer community with valuable insider information about the industry.
This month I sat down with Chloe Homan of @Frizzandfrillzz –> If you love hair, beauty & fashion then this is your girl!
She specializes in 'Curly' Hair tips, fashion finds, travel & lifestyle trends — she even has her own online store with her favorite products that are great for everyday use.
Down to earth with a knack to make her followers their best selves, we only thought it fitting to put her in the spotlight for this month's influencer interview! Continue reading as she answers questions geared towards the influencer community as she gives valuable insights on what's to come!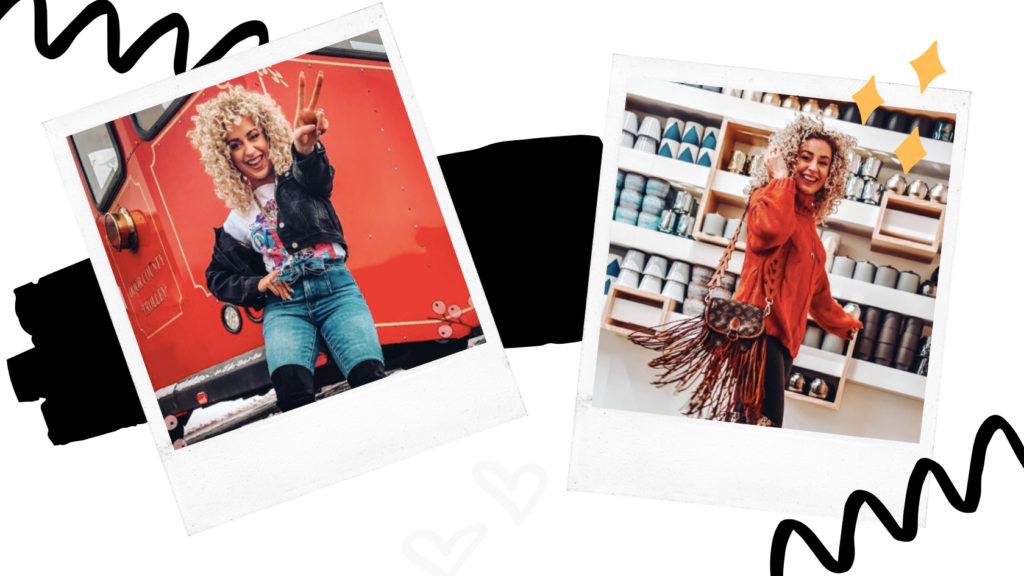 HI: What got you started on the hair, beauty, and fashion influencer journey? Tell us more about how you realized this would be your direction (path) in becoming influential.
I started this as a passion project back in Aug 2018 when I was working full time in B2B sales and was craving to use my creative side more, so I turned my private page into @frizzandfrillzz. I didn't know that I wanted to focus on curls/beauty at the time, but it made sense after testing the waters a little. People always ask me about my curls/makeup/fashion/etc, so this only seemed natural! At the time, I knew deep down I'd love for it to turn into what it is today, but there were so many unknowns & judgments that it was easier to not commit and call it "something fun". A few months in, I quickly realized I wanted to see just how far I could take it, so I went full force with it working 80 hr work weeks, traveling a ton, and in Sept 2019 I officially became a sole full-time content creator.
HI: You have a thriving IGTV — tell us more about how you integrated IGTV into your Instagram strategy & the growth you've seen from it in comparison to your youtube channel.
I started playing around with video about a year ago and realized after making a few that I LOVED the editing and creation process of video! It's an interactive format where people get to see more of who I truly am and I can teach something more thoroughly than in a static post! I've started incorporating IGTVs at least once a week in my content lately with Makeup Mondays and random Curl Related Tips & tricks are thrown in.
As for the comparison to YT, I only started really trying to grow my YT, since Oct 2019, so only a few months. It's a much more difficult platform to grow on since there are millions of videos uploaded every day! With IGTV, there are fewer creators doing it and doin' it well! I do my best to really listen to my audience in what they want to see and I know my audience engages well with IGTVs, so I keep making them.
HI: We'd love to know how you cultivated & honed in your skill-set in making videos? All of your videos are captivating, well thought out & have great visuals.
I wish I had more of a true process here, but I honestly usually have a loose idea of how I want the video to look and then wing it! Ha, I try to think of different ways to create fun transitions, props, facial expressions, etc to make it more entertaining, but most of those I think of in the spur of the moment!
HI: What is the biggest change you've noticed in the landscape of Facebook or Instagram and how have you adjusted?
I think for visual content like I'm creating for the beauty & hair niche, Instagram is where people are searching for that. Facebook is a great place nowadays for groups, events, and the like but I don't see it as much of a place where I'm going to search out tutorials and tips like you would on Instagram or YouTube.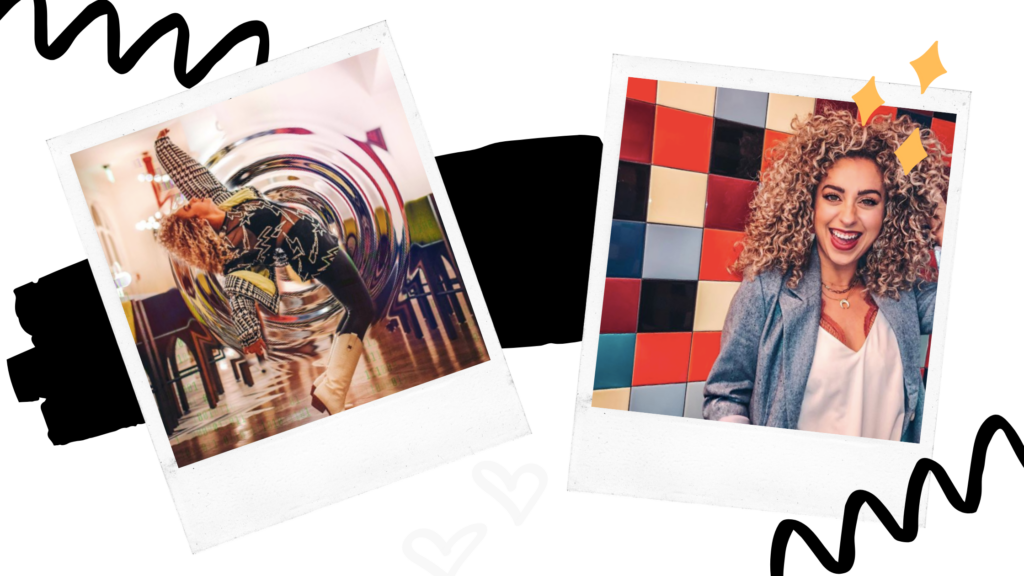 HI: Tell us some of your predictions for the 'influencer' world: What changes do you see happening in the influencer industry within the next couple of years?
It's only going to grow! More brands are putting their ad dollars into influencer marketing every day, so it's definitely here to stay for a very long time! As for what people are going to be posting more, video is becoming more and more prevalent, so I'd highly recommend more people jump on that! I also think audiences are craving more "realness", so having less of the picture-perfect feed & stories and instead, being more open and vulnerable with an audience speaks louder than it has ever before.
HI: Final question: For aspiring influencers (or those on the rise), what are some tips for success & advice you can give them?
Many people talk about how influencing is a saturated market, but TBH I don't believe so at all! The main thing people need to really think about and put out there is what sets YOU apart. Don't try to be like @Tezza or anyone else already out there. You can use them as inspiration to propel you forward and bring you out of your comfort zone, but in this space, copy cats are just that and nothing more. You have to show people what makes you, YOU. Show your expertise, but also show your quirky side, your flaws, your loves! Those are the things that people will grab onto and say, "Ooh, I like her! I'm gonna follow her." I swear half the reason people follow me is because of the funny things I post on stories about my animals and when I level with them on a solid struggle, or at least that's why they engage so much. We're humans and we're simply craving connection, so give that to them.
Final Thoughts:
That's that fellow influencers! Make sure to follow @frizzandfrillzz to stay up to date on all things curls, beauty & fashion!
Stay on the lookout for next month's influencer highlight interview! If you're looking for an influencer marketing agency that puts ideation, innovation, and creativity at the forefront, contact us today!
Until next time.
Find and Follow Chloe: