Music has a massive effect on the brain, but tunes aren't the only thing that influences people's emotions and moods—the famous artists themselves impact audiences in incredible ways.
Top music influencers are longer just influencing what their fans listen to, wear, or purchase, but they're also moving people's values. Today's music influencers authentically speak out about mental health, United States political candidates, and body positivity, among other controversial topics.
And they're doing it on Instagram.
Top 10 Music Influencers in the United States
Find out where your favorite music Instagram influencers rank on our list of the top 10 music influencers in the United States.
Ariana Grande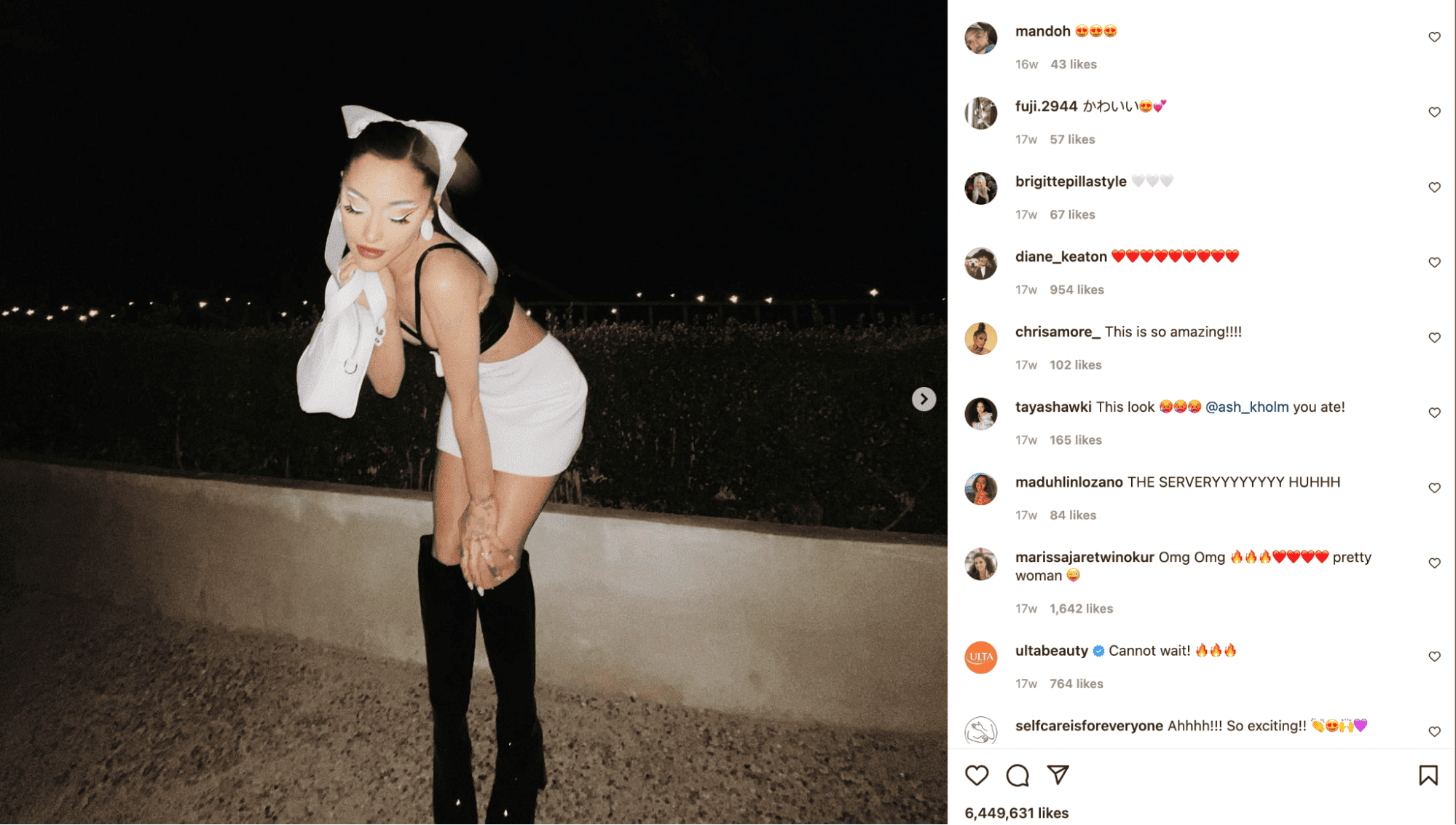 Undoubtedly the most influential artist on Instagram, Ariana Grande boasts over 223 million followers—the largest audience of any music influencers on Instagram.
Her stellar vocal range, catchy music, and down-to-earth attitude have created a massive following of "Arianators," a term the star isn't fond of. Ariana's unique fashion style prompted a surge in long pony extensions and babydoll dresses– followers are always eager to mimic the style of their favorite music influencers.
Lizzo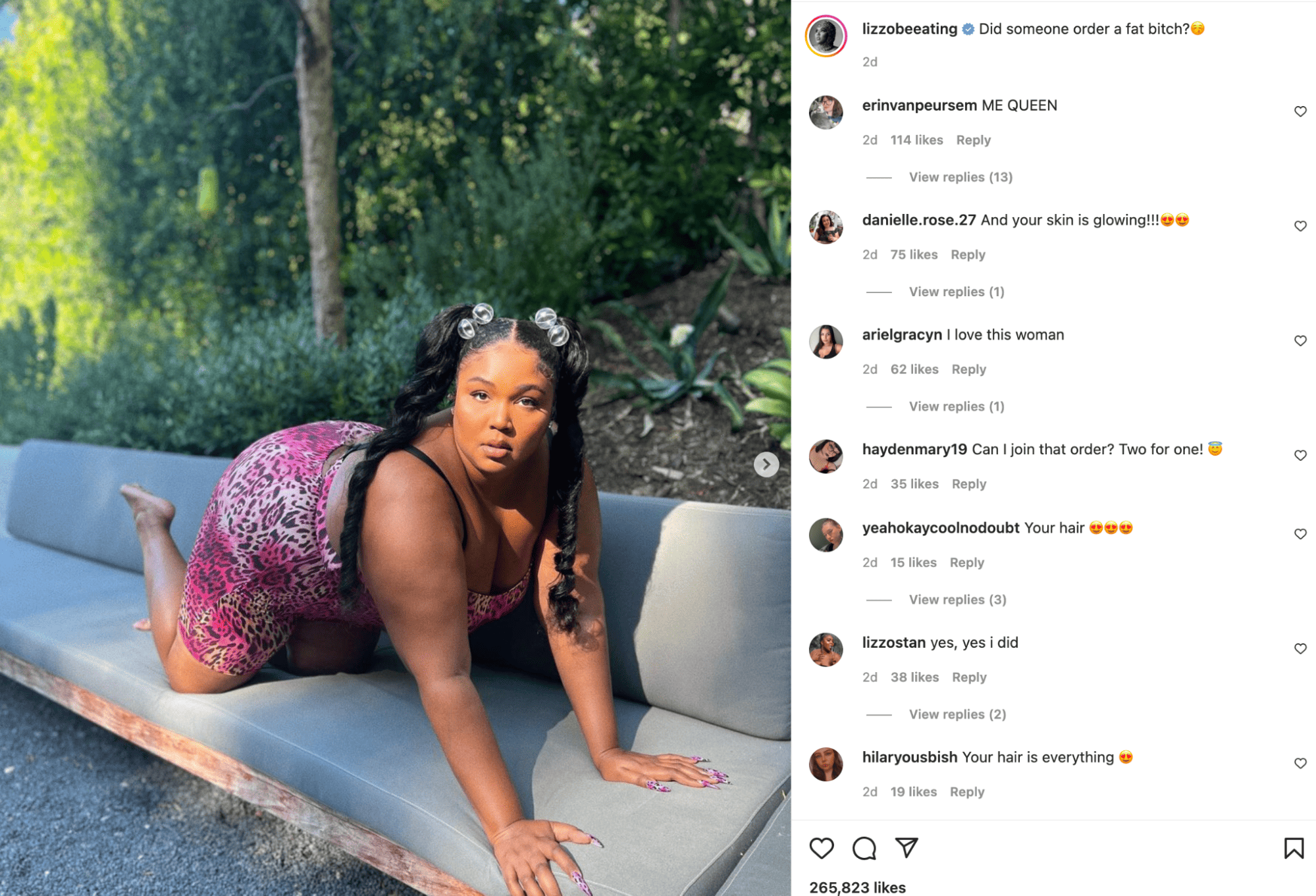 Lizzo is 100% that music influencer, even if the truth hurts her haters.
A multi-award-winning artist, she started her music career nearly a decade before her big break. And when that time finally came, her music stardom blew up. Although it's no secret that Lizzo's lyrics can motivate anyone to feel good as h*ll, she's also been one of the major influencers in the body positivity movement. Lizzo frequently posts unedited videos on Instagram showing off her luscious curves in bikinis and lingerie. Her IG lives also feature United States political discussions and digging through the layers of fat-shaming.
Taylor Swift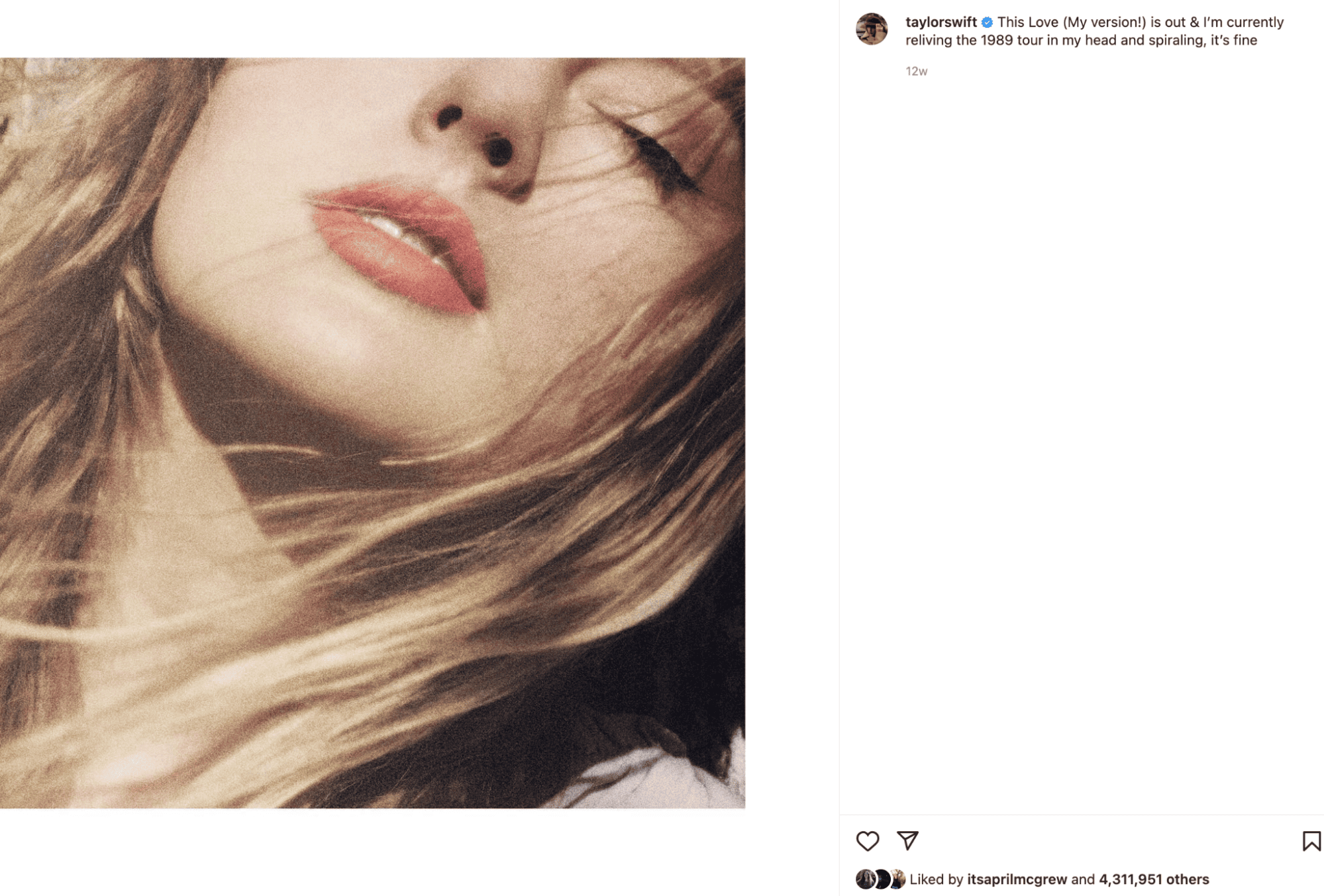 Tay Tay has long become a household name. A little bit country AND a little bit pop, Taylor has crushed the charts in each genre category. Tay has over 41 million followers on Youtube and maintains her post as one of the top Instagram influencers. Women and men alike treat her lyrics as a religious scripture—millions of people around the world post, re-post, and refer to her popular words as tools to express their own feelings.
And although she (or her team) has limited her comments on Instagram, that doesn't stop her posts from getting multi-millions of likes.
Selena Gomez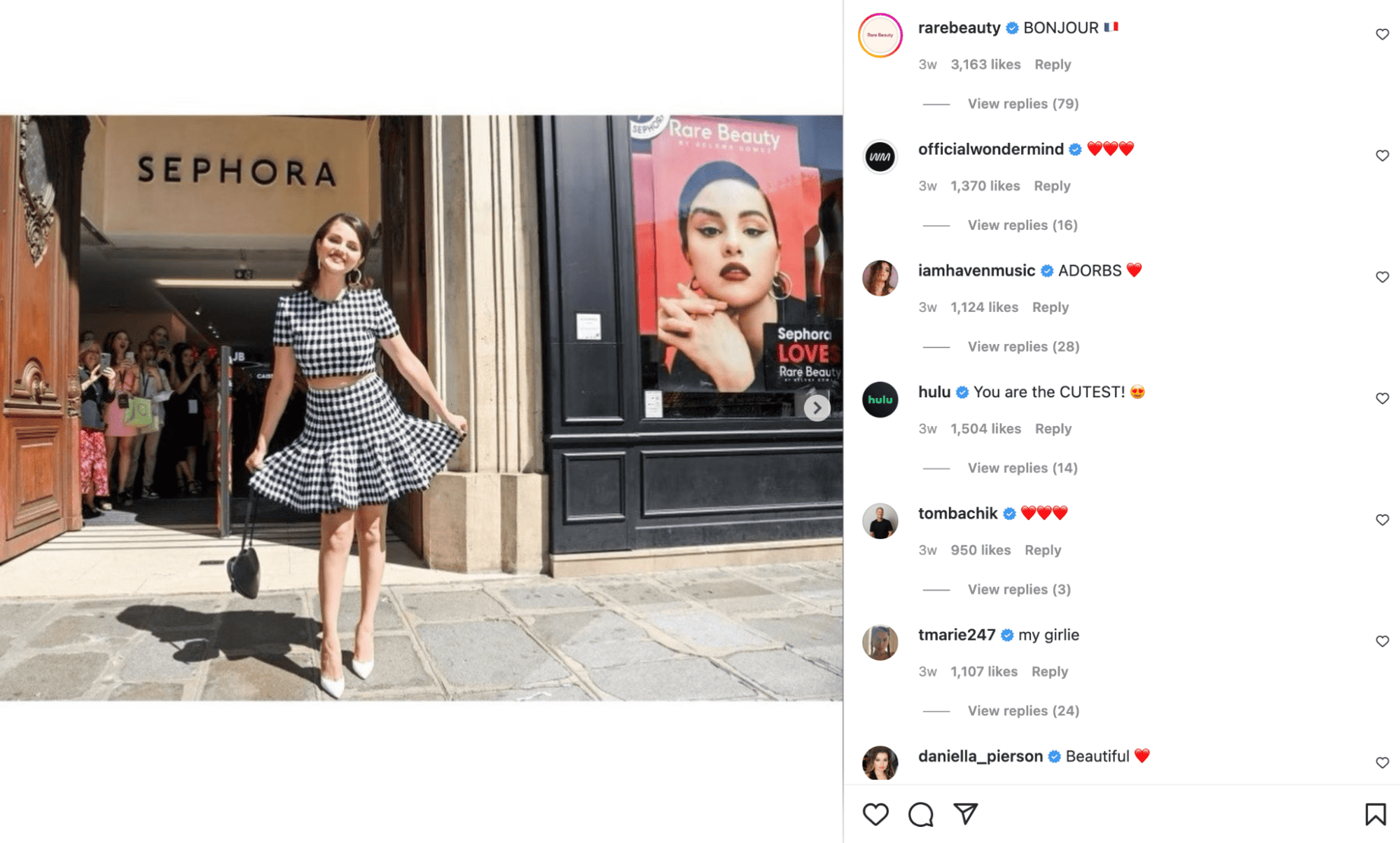 If you hear the name "Selena Gomez" and immediately think "Justin Beiber," you're not alone. Selena's breakups, makeups, and struggles with both physical and mental health have made her one of the huge influencers in the music industry. Like Tay Tay, she uses her songs as tools to tell stories about difficult times. Selena's openness about her kidney transplant and medical complications has further connected her with followers.
Billie Eilish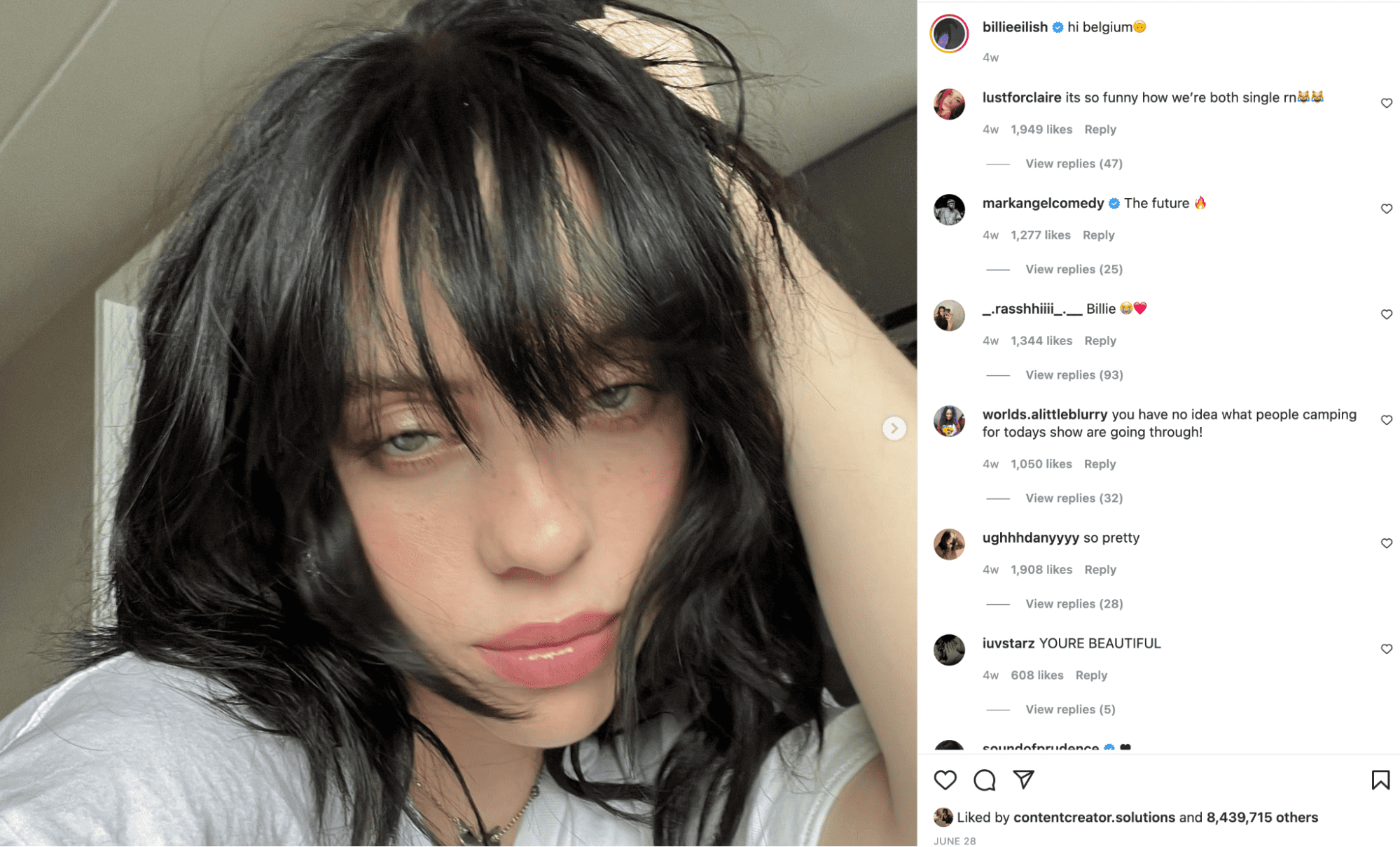 Billie is known as the youngest of influencers to receive a Grammy award in all top four categories for her hit Bad Guy in 2020. Even before the popular California native was old enough to vote, she started speaking out about United States politics. Not only have her words had an impact on the world but so has her unique style. Her followers, primarily teens and young adults, everywhere have begged their stylists for neon green roots and long, bright acrylics.
Katy Perry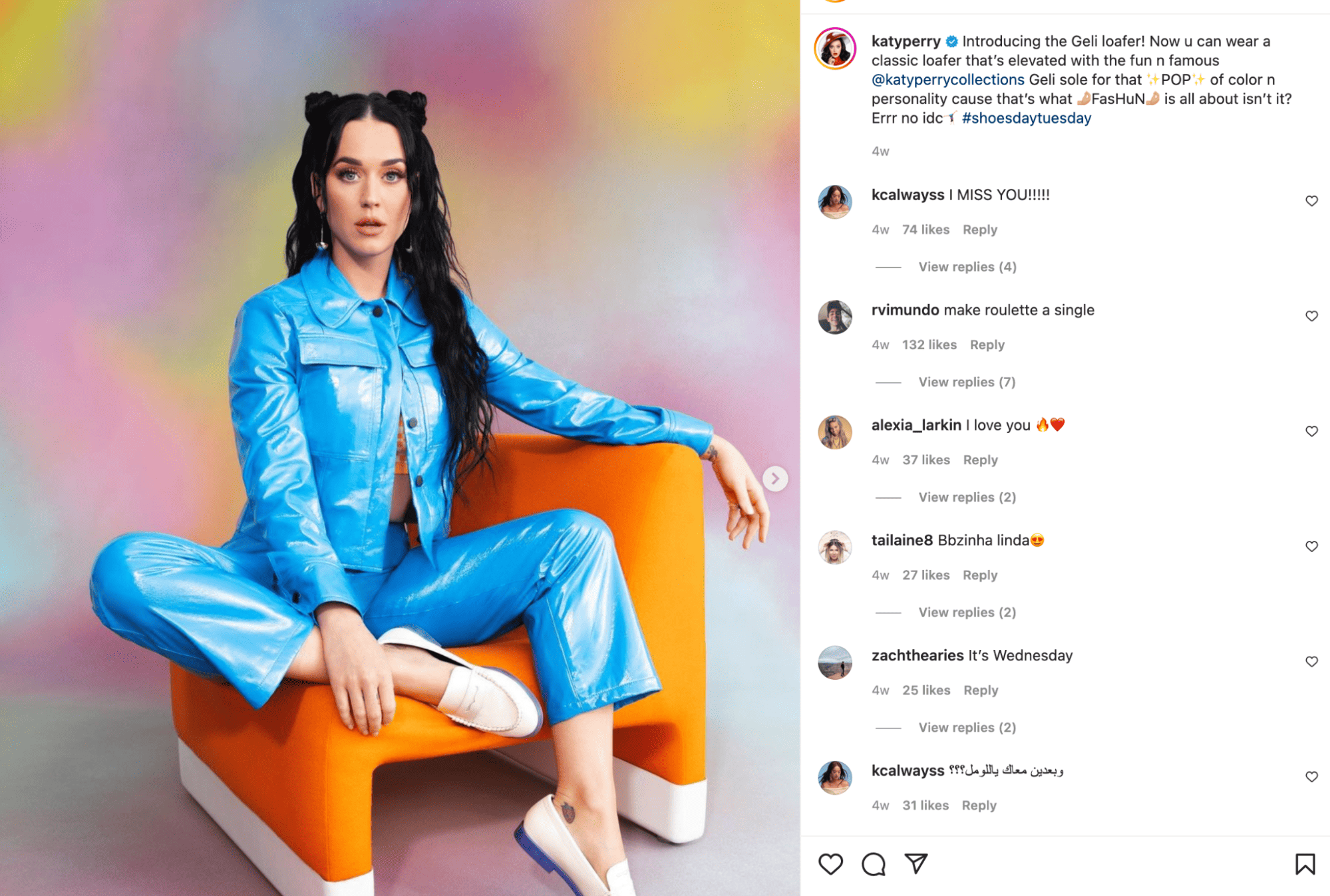 Another California girl, Katy Perry, started her music career as a gospel singer. Her hit song, "I Kissed a Girl," created a significant amount of controversy, ultimately generating engagement and helping her new music career take off. Katy has nearly 115 million followers on Instagram and likes to post photos of her cat, Kitty Purry, gorgeous actor fiancé, Orlando Bloom, and new baby they just welcomed to California.
Harry Styles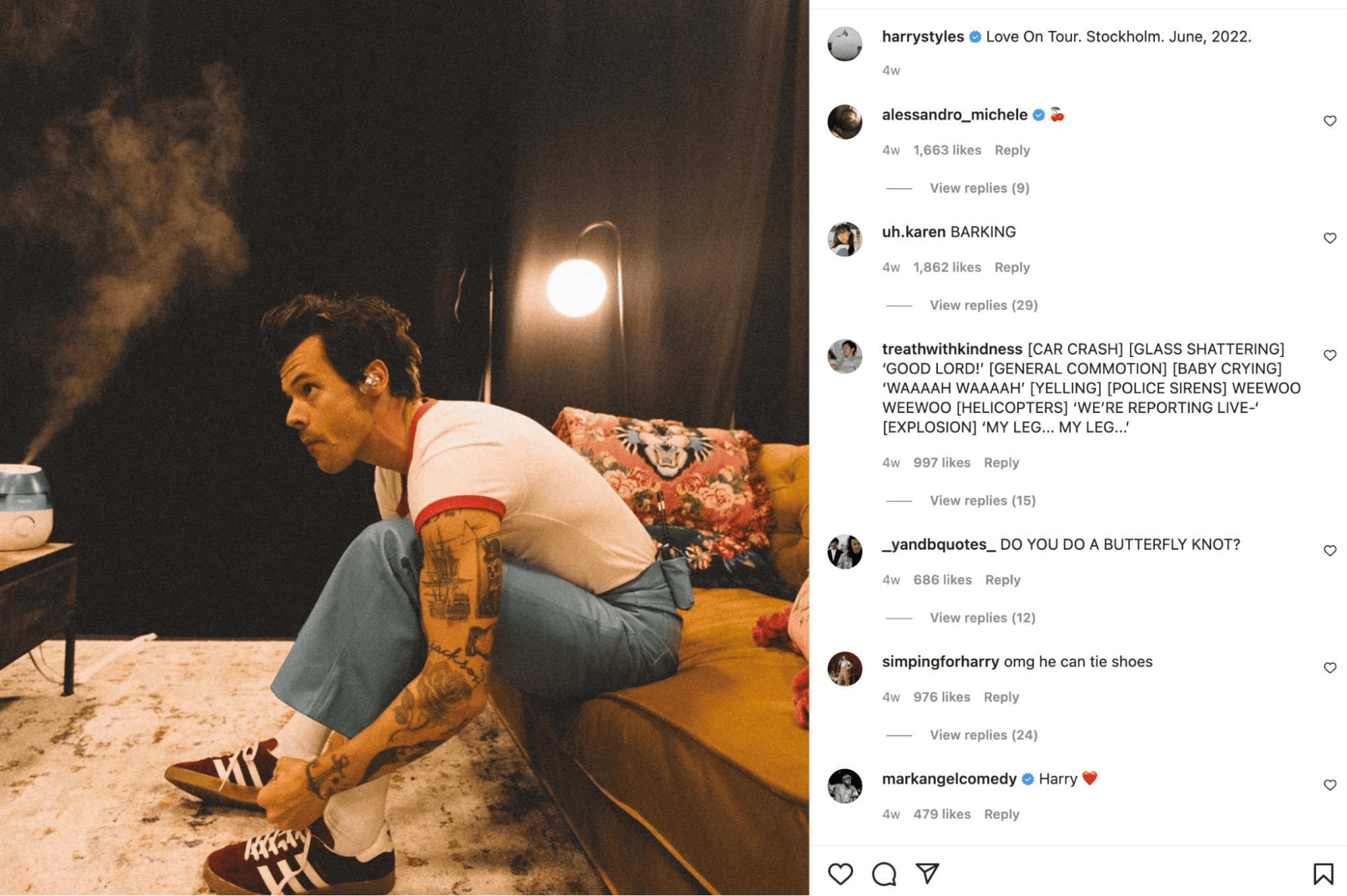 While the other four members of One Direction's music careers fizzled out, Harry Styles is holding strong. His audience continues to follow him on various social media platforms thanks to his catchy music, but they're also taken with his desire to question gender norms. Harry rocks dresses, skirts, and painted nails on magazine covers and music awards shows.
Loren Gray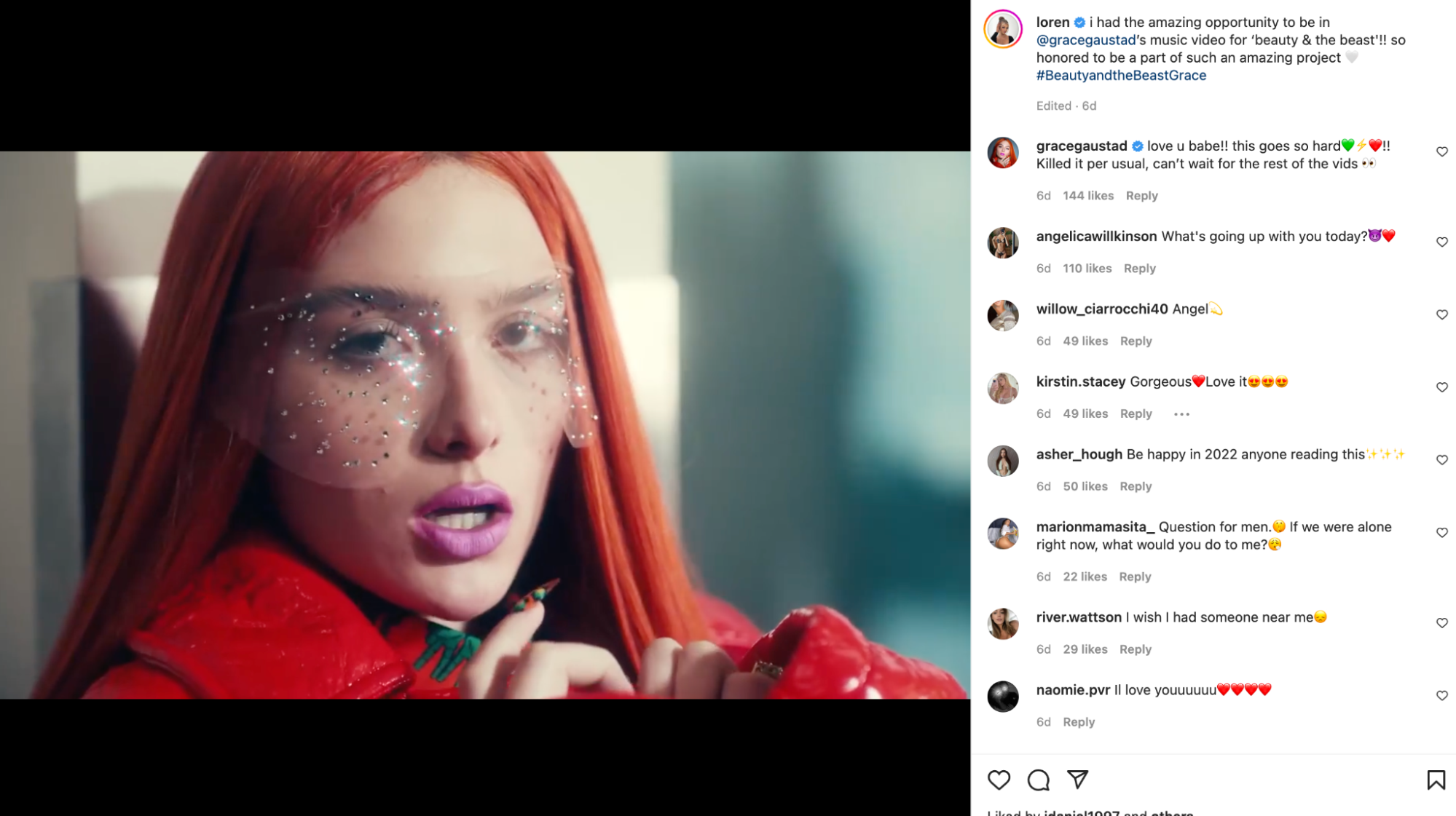 Originally a TikTok influencer, Loren Gray turned to influencer marketing to make her way into the music world. Loren released her first new single, My Story, in 2018. She is using her newfound music fame to launch a jewelry line too. With over 50 million TikTok followers currently, the singer is proof that anyone with determination and talent can use the platform to gain fame from followers.
Aren't All Artists Influencers?
No, not all artists are influencers.
An audience wants to connect with a musical artist with whom they can relate—music influencers who both understand their challenges and speak directly to their followers. For many decades, musicians lived in fear of ridicule if they were too "real." But authenticity is what attracts modern followers to celebrities in the United States. The more real influencers are, the more engagement they create on their music platform, and ultimately, the more influence they have.
Boost Your Music or Music Product with Influencer Marketing
It's not just celebrity influencers who can put music or music products in front of thousands (if not million) of people.
Even micro influencers, nano influencers, and other non-celebrity influencers can help brands gain notoriety. And, influencer choices don't necessarily have to be limited to those who specialize in the music space! If there's one thing about music, it's universal. What's most important is that your influencer marketing campaigns are getting in front of the right audience,
Smart, business-savvy artists and music brands that want to amplify their message will use a top influencer agency to ensure that their music is getting in front of–and in the ears of–the right people.