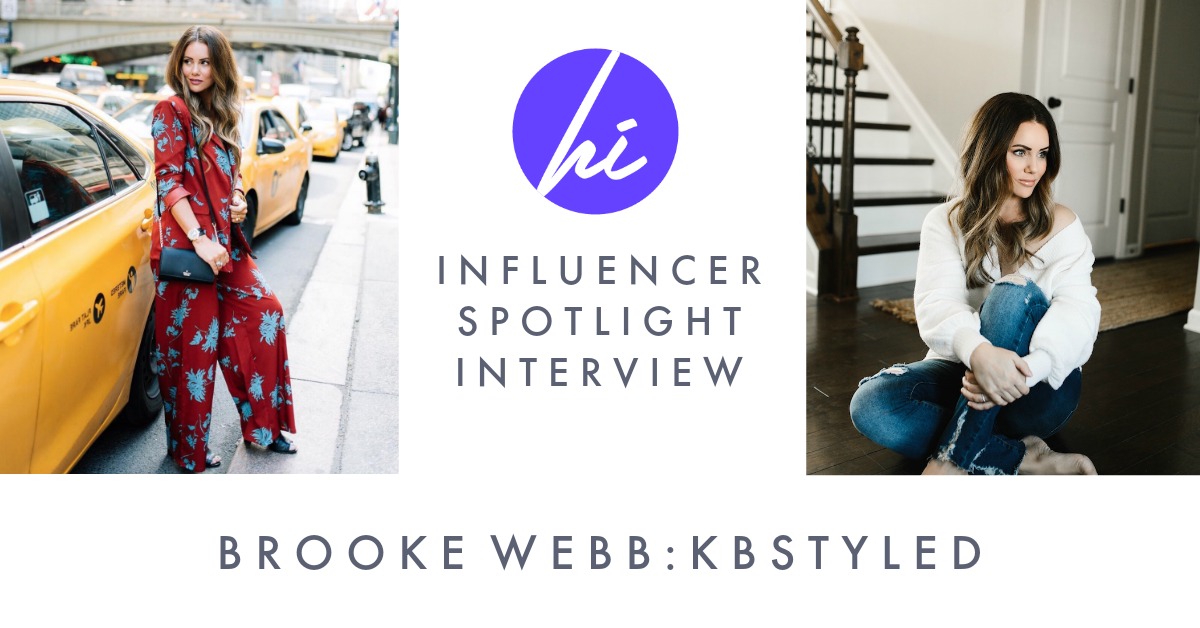 Once again, it's time for our Influencer Spotlight Interview: a monthly series designed to provide our influencer community with valuable insider information about the industry. This month, I sat down with Brooke Webb from KBStyled to discuss what she's learned from her journey as a fashion and lifestyle influencer.
When I first met Brooke a couple years ago, she had around 11K Instagram followers and was navigating starting a new blog all while balancing a full time job and a family of four. Since then, she's successfully managed to grow her audience to 150K followers today, proving to up and coming influencers everywhere that with hustle and heart- anything is possible. But how did she do it? I'll let her tell you more.
WH: Let's start at the beginning: how did your influencer journey begin?
BW: To be honest, kbstyled was something I never really anticipated would happen… it just kind of transpired organically. I've always had an interest in style and fashion for as long as I can remember. I started working in women's apparel right out of college, which allowed me to see what what the buyers did, what the numbers looked like, etc. I was the person allocating the merchandise, which felt really exciting and fueled my passion for style. Then about 3 1/2 years ago I noticed how normal, everyday women were posting OOTD photos that they wanted to share with the world and my wheels just started turning. I realized there was a market opportunity so I started sharing iPhone pictures and other amateur content. My best friend at the time had a really successful soup blog and suggested I offer style contributions on her site with her audience to diversify her content while also introducing me to them. She started getting inquiries from brands wanting to work with both of us in a style capacity and just really pushed me from there to launch my own site where I could control the content that I push and establish my own relationships. So my official site launched in November of 2014- the rest is history!
WH: Amazing. You've certainly come a long way in the last few years! In today's saturated market of influencers, what has been your strategy for growing your audience?:
BW: Such a touchy topic! Unfortunately, the way people are choosing to grow their businesses is not always very authentic. That can make you feel pressure to "keep up" with unrealistic growth. But for me, I honestly attribute the growth to collaborations. I was a "yes" person- I said yes to just about everything! There was very little that I was turning down because I knew it was what I needed to do to get off the ground and form some sort of following.
As I started to put out more quality content (better photos, more visually appealing feed, etc.) the collaboration offers became more frequent and I got to be more selective. But even today, it comes down to putting myself out there and collaborating as much as possible to try to get my name and the purpose of KB styled out to an audience who cares.
WH: I love that. Can you elaborate a little on what you mean by getting the purpose of your brand out to an audience who cares?
BW: For me, the goal is to showcase to other women that you can be your best self without sacrificing yourself. My content is mostly geared toward young professional women in their mid-twenties to mid-thirties looking for style in all capacities – not just clothes but how to you style your entire life (your home, your food, etc.) My hope is to motivate and inspire other women to be their best self- whether that's the best mom or the best employees. So if one women finds inspiration from a post? It feels like I'm winning. And if 1,000 women do? Then I win even more!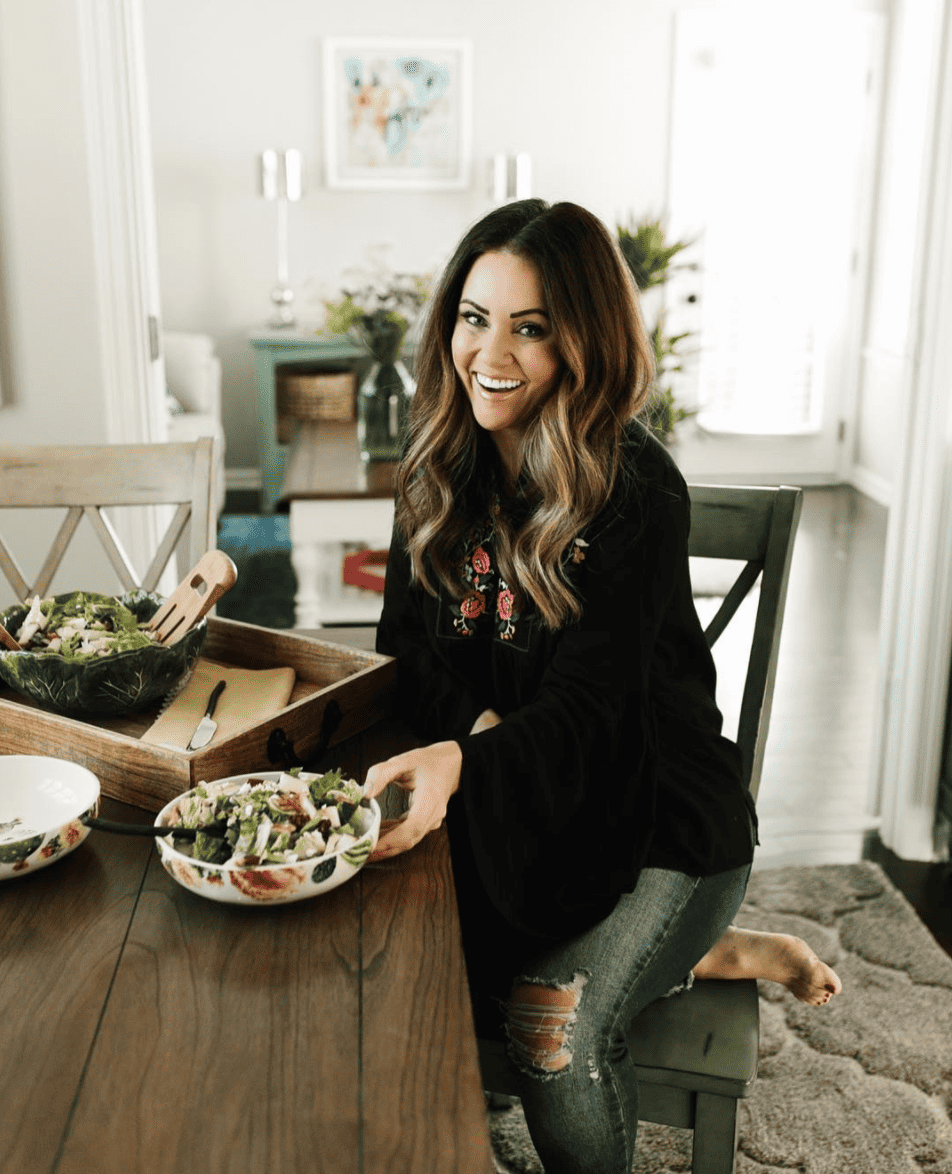 WH: That's a great motive! What would you say to anyone who may be looking to break into influencer marketing but feeling overwhelmed by all the competition. Is it too late to start?
BW: I 100% think there is still an opportunity to jump into the industry. Things have definitely changed a lot from when it all started, so you might have to work a little harder at things like growth… but definitely still worth going for it! I would say to just come into it with a very clear idea of who you are and what the purpose of your blog is going to be. If you're going to set yourself apart from other people, you can't be something one day and then something else the next day. But beyond understanding who you are, make sure you know what you want to do, and that you really want to do it. It's a lot of work. It's not just glamour, glamour, glamour like it may appear— there's a lot of thought that goes into every single post. And if you do decide to start, be prepared for lots of ups and downs, but don't let them discourage you! Fighting through the discouragement and "less than" mentality is key in this business.
WH: PREACH, sister! Such great advice. What would you say to those new influencers who are wanting to work with brands more?
BW: Don't be afraid to pitch yourself and say yes to everything (but still within reason – it has to fit who you are and your brand!) But the best advice I can give is to be open minded. Be respectful with the brand and thorough with your communication. And be timely! No matter if it's a product exchange or paid campaign.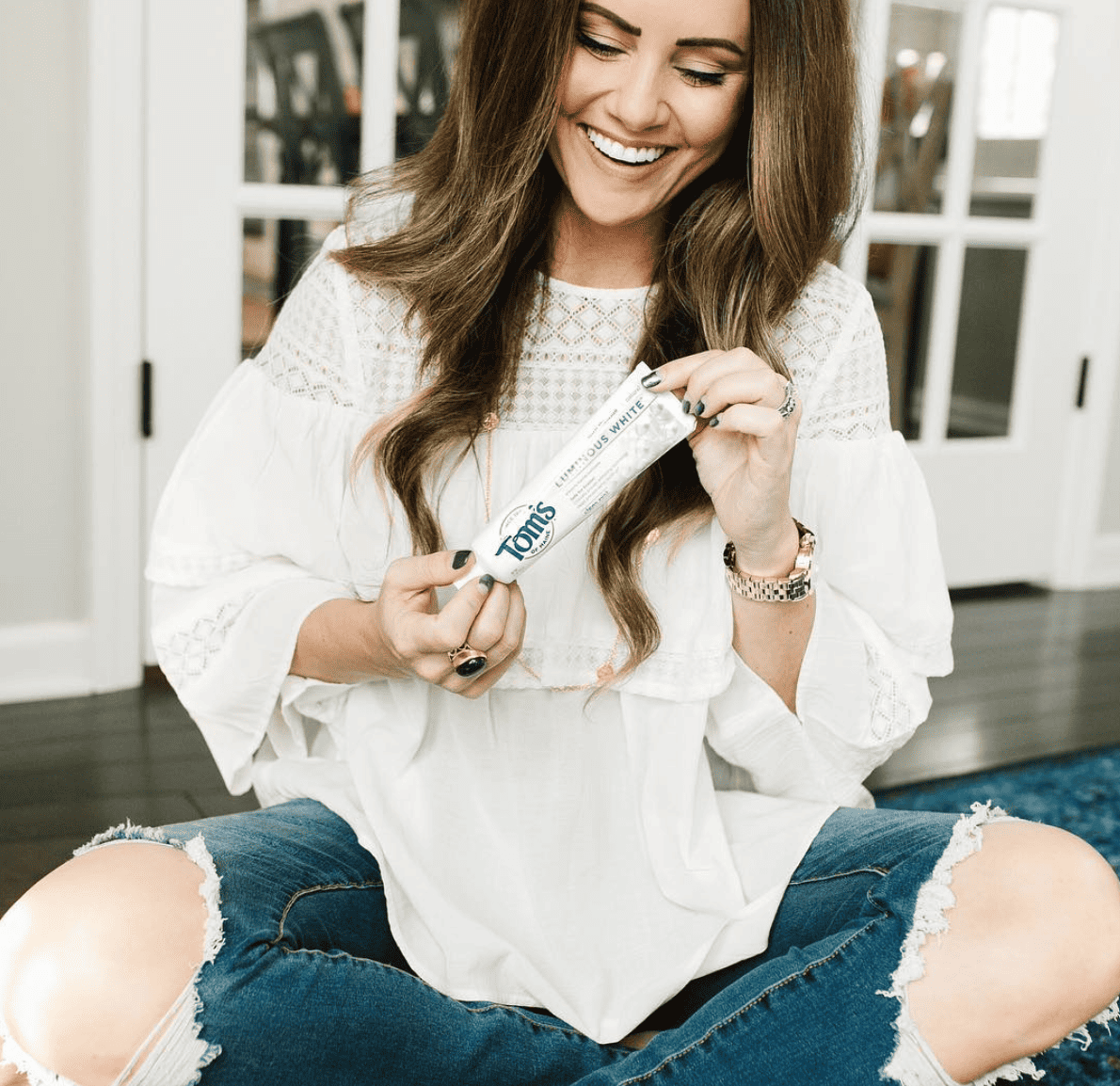 WH: Any companies that have been your favorite to collaborate with?
BW: So hard! A couple brands that I've worked with from the start are Vera Bradley and Kendra Scott. Both brands approached me very early on into my career inquiring about collaborations and I felt so honored because they're both so nationally recognized, so I have really nurtured those relationships over the years. Kendra Scott gives back to the community which I really believe in, and they've been more than willing to collaborate in a wide variety of ways. I've never received a no from either of them when I pitch ideas and I genuinely believe it's because of the longstanding relationship we've nurtured.
WH: Do you have any predictions or observations about where you see influencer marketing heading?
BW: I think it's only becoming more and more relevant! We're already seeing a shift in influencers being the face of their brands. I think they'll still always use celebrities, but I do think influencers are becoming their own form of "celebrity" if you will. Brands know audiences want to see everyday people using their product in real life scenarios that consumers can relate to.
I also think brands are becoming more inclusive and diverse, which is amazing. I think we'll only continue to see influencers of all shapes, sizes, colors, ethnicities, etc. emerge!
WH: I completely agree– influencer marketing is where it's AT. Although, we both know it's not all sunshine and rainbows in this world. What would you say your biggest challenge to overcome as an influencer has been?
BW: Recognizing that Brooke Webb of KBStyled is Brooke Webb of KBStyled- not someone else. In this industry, it's imperative to do the best you can but not compare yourself to others. The comparison game is a black hole of self doubt and questioning that I've personally had to work so hard to overcome and fight against. When you see other influencers working with brands, it's easy to think "Why didn't they ask me?" But the truth is that there are countless opportunities and the more you stay true to yourself, the more you'll find yourself working on the campaigns that are the right fit for you.
WH: Yes! That is such a good word. I feel that way and I'm not even a wife and mom like you are! Can you speak a little more to how you maintain a healthy balance of all your different roles and responsibilities in life?
BW: Balance does not come easy, but there is balance. I've just had to make sacrifices (usually sleep!) but they're welcomed sacrifices to give attention to all the things I love. For me, it's really important to be fully present wherever I am. For example, my mornings are with the kids and I'm focused on that. Then I come home and am an employee for a large corporation and I'm focused on that. When my husband is home I make sure I focus on time with him. Then when everyone is in bed, that's when I can work on my passion (which has essentially evolved into a second full time job!) There's no secret recipe, really- just a lot of hard work. I've learned how to compartmentalize and be in the moment in order to be my best self in all categories.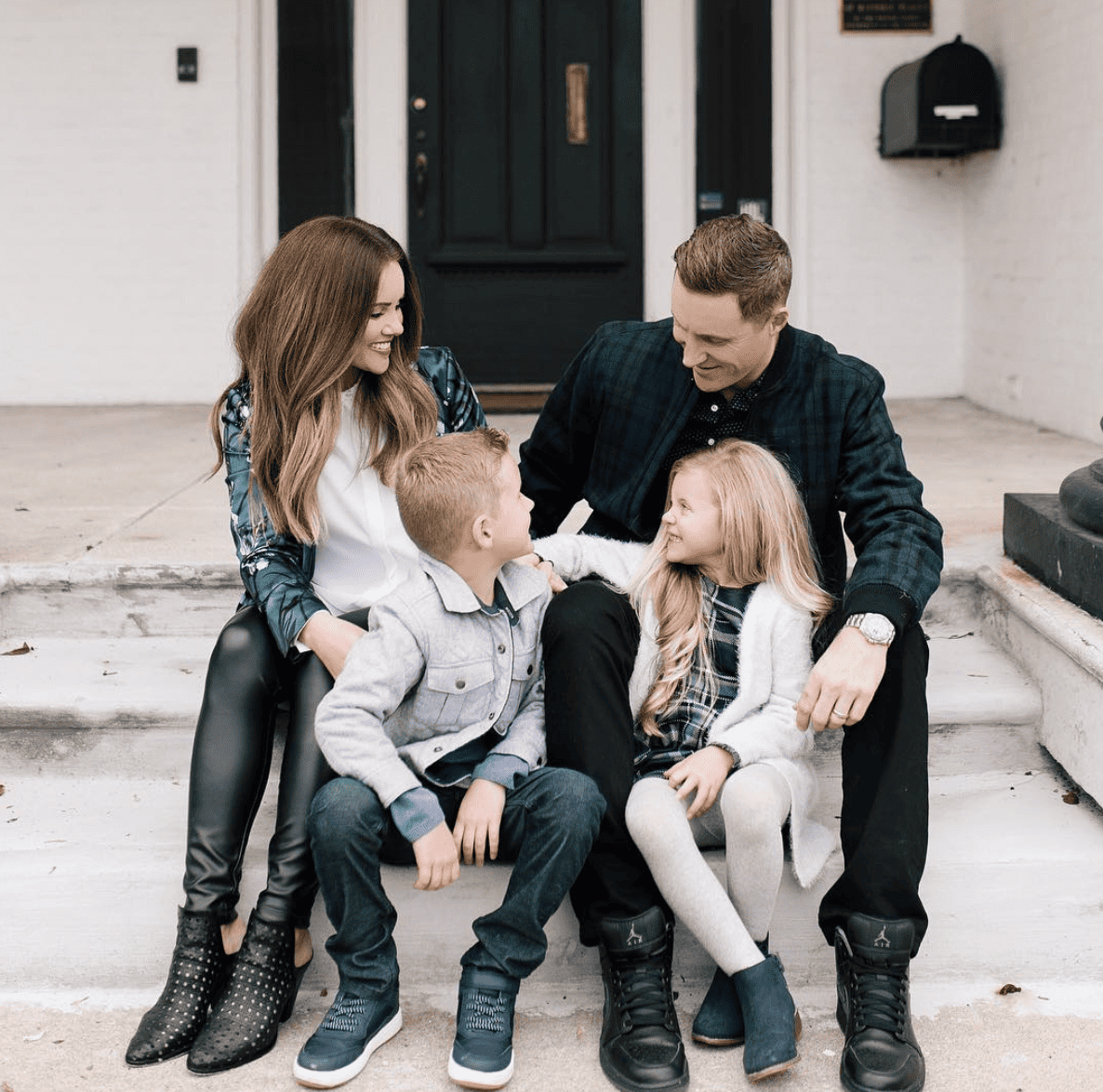 WH: Wise words. Let's shift gears for a minute and chat a little more about a hot topic among influencers: the new Instagram algorithm.
BW: Ha! A very sensitive subject. You know, I used to post 2-3 times a day, and always at the ideal, optimal times. I kept that consistent schedule for a long time and I know that's what the algorithm favors now (at least today) but to be frank, it was exhausting. It honestly seems like there's no real proven answers. We can try to "beat" or better understand the algorithm, or we can stick to our authentic brands and simply do the best we can. I'd rather put out a quality post out once a day but have it be a great post, not just forcing out content for the sake of numbers. That tactic may not be what the algorithm most favors or what brings in the most followers, but if I'm proud of what I'm putting out there then that's what I'm going to stick to. Plus, Instagram is not our entire package. We have our websites, other social channels (and lives!) So I don't think we can stress too much about it, really.
WH: I agree completely! You've shared a lot of valuable insight. Is there anything else you want to say to our influencers?
BW: Just keep following your passions and do so whole-heartedly. And also understand that doing something you love should not mean you have to completely sacrifice other departments of your life. Whether your a parent, a student, an employee for another company… you can't get so sucked into one thing that you can't nurture the others. This is only one component of your life- it doesn't make up who you are.
Find and Follow Brooke:
Website: KBStyled
Instagram: @kbstyled
Pinterest: @kbstyled