Updated for 2023
In today's thriving influencer marketing industry, the power content creators hold grows in impact. Likewise, the budgets to hire them grow in depth and scope. No other channel offers the same incredible reach and deep connections, making content creators one of the most effective marketing strategies available to businesses.
Borrowing their influence allows brands to advertise products and services to an audience that is already warm and trusts the creators they follow. But the benefits go both ways.
Influencers across the globe are cashing in on revenue shares, affiliate percentages, sponsorships, and monetization. From thousands of dollars to hundreds of thousands, no influencer deal is exactly the same as another.
In 2021, 67% of U.S. marketers (in companies with 100 employees or more) planned to use influencer marketing.[1] With that kind of ad spend being devoted to content creators, it begs the question, who are the highest paid social media influencers, and how much do they make?
Some of these names will be familiar to you as they belong to mega-celebrities, artists, and musicians. There are also several organic, dyed-in-the-wool influencers; both categories have the potential to bring in staggering figures.
Who are the Highest Paid Influencers in 2023?
Before social media, where could you get in front of a targeted audience in such wide numbers, who were also pre-engaged? The answer is nowhere at all.
TikTok, Instagram, Facebook, YouTube, Twitch, Pinterest, LinkedIn, and Twitter are where large portions of every market spend their time. These digital platforms have brought about more opportunities than traditional media ever could. But let's find out where the dollars meet sense with these top paid influencers.
Kylie Jenner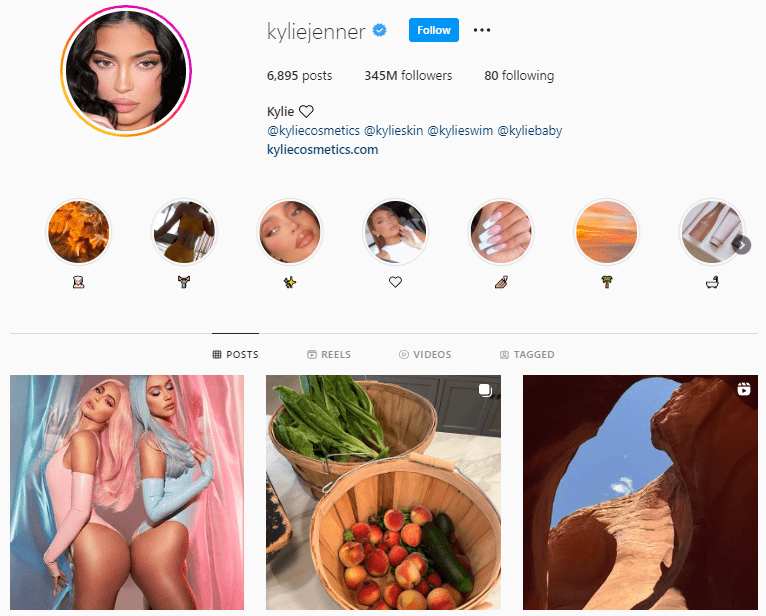 Kylie Jenner is best known for her real-life role in the reality TV show, Keeping Up With the Kardashians. She is a much-loved character in the show and is loved for her chill personality and beauty.
Today, she now has her own reality TV show and even runs her own makeup line. She and her long-time partner, Travis Scott, are also raising their two children together.
Kylie's income from Instagram is separate from what she brings in from her makeup line and any TV appearances or traditional promos. It helps that her account is currently the second most followed account in the world. [2]
She remains one of the highest-paid influencers of the Kardashian family, making an average of $400,000 per post but up to as much as $1 million for sponsored content.
Lionel Messi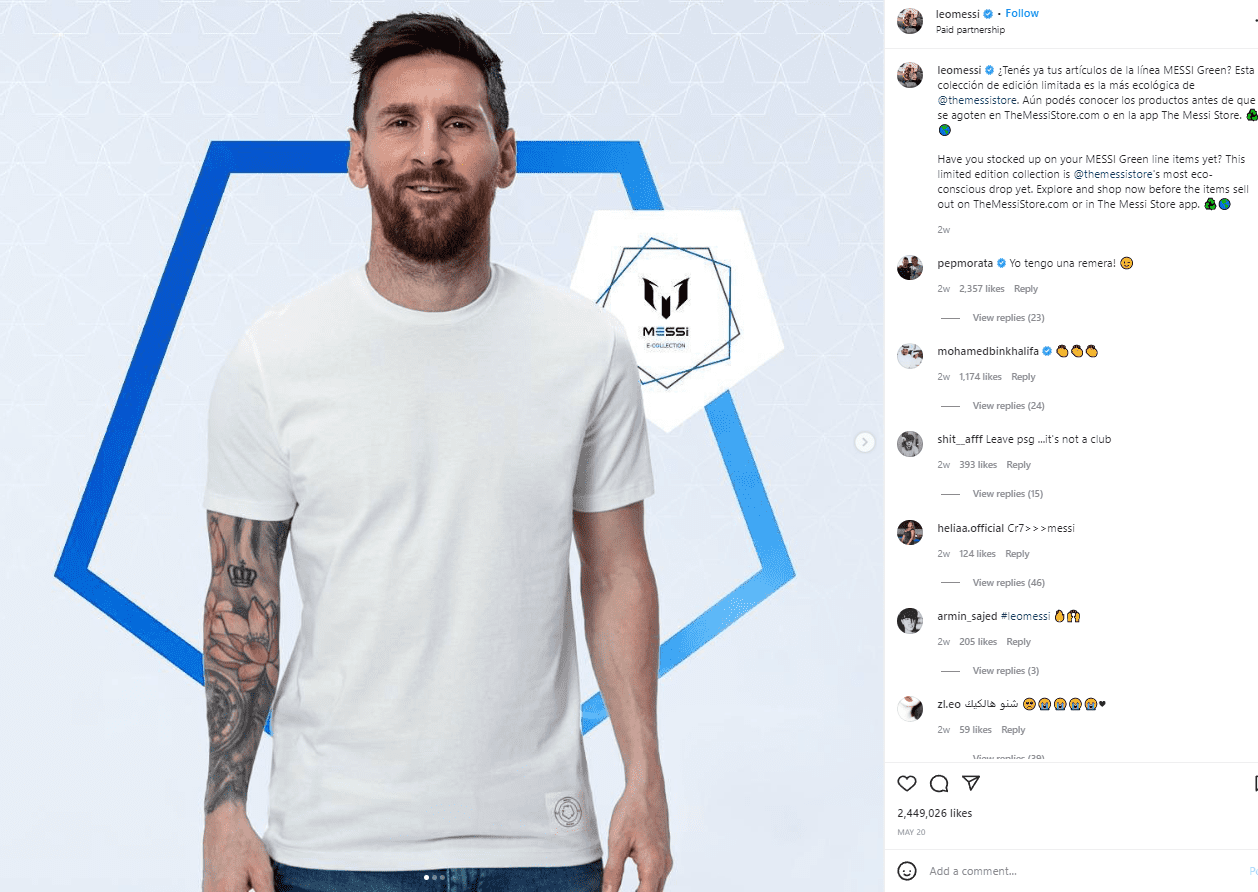 Lionel or Leo Messi is another global soccer/football star on Instagram, and numbers put him in spot number three for most followers with 335 million.[3]
You can see that Messi is all about his career and family life, with a lot of heartwarming posts of his children and sharing his passion for the game. Blended with his sports-related content, the athlete also shares charitable events, lifestyle images, and some huge sponsorships.
Leo has landed deals with Lays Potato Chips, Hard Rock Cafe, and Pepsi, and features his own clothing line partnership with Siksilk. For every sponsored post, Messi can bring in as much as $500,000 or more.
Selena Gomez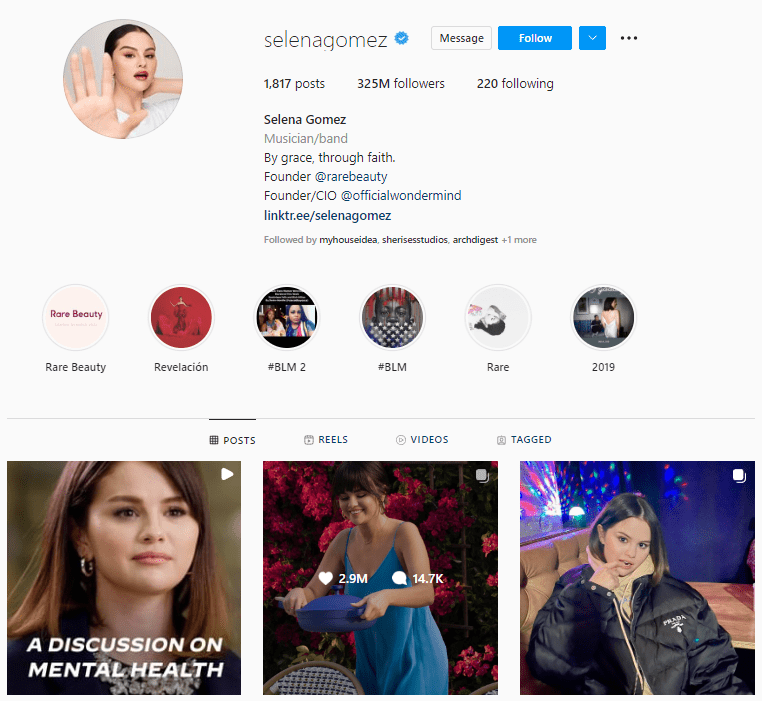 The former Disney sweetheart, Selena Gomez, is not only one of the top paid influencers on Instagram, she also has the number four spot of highest followed influencers on Instagram.[4] The young TV and music star isn't afraid to use her platform to share about causes close to her heart and glimpses of her delightful life.
When you combine over 325 million followers and her celebrity status as an actress and musician, it's no surprise she can charge what she's worth for sponsored Content. She can take home as much as an estimated $500,000 or more for every post she does on Instagram!
Cristiano Ronaldo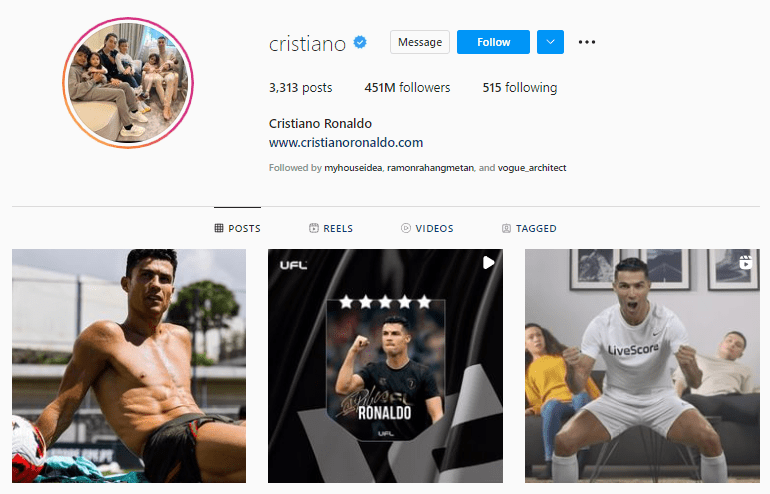 Cristiano Ronaldo is by far the most followed human on Instagram, with a current count of 451 million followers, just behind Instagram itself.[5] As one of the top soccer/football players in the world, his posts usually consist of game shots, sports footage, and lovely peeks into his personal life and family.
Mixed in with his organic content is a generous amount of sponsored content, for which he can charge up to $400,000 or more. Of course, this isn't related to his professional income or offline sponsorships. The soccer star even has his own sports gear and underwear line!
Kim Kardashian West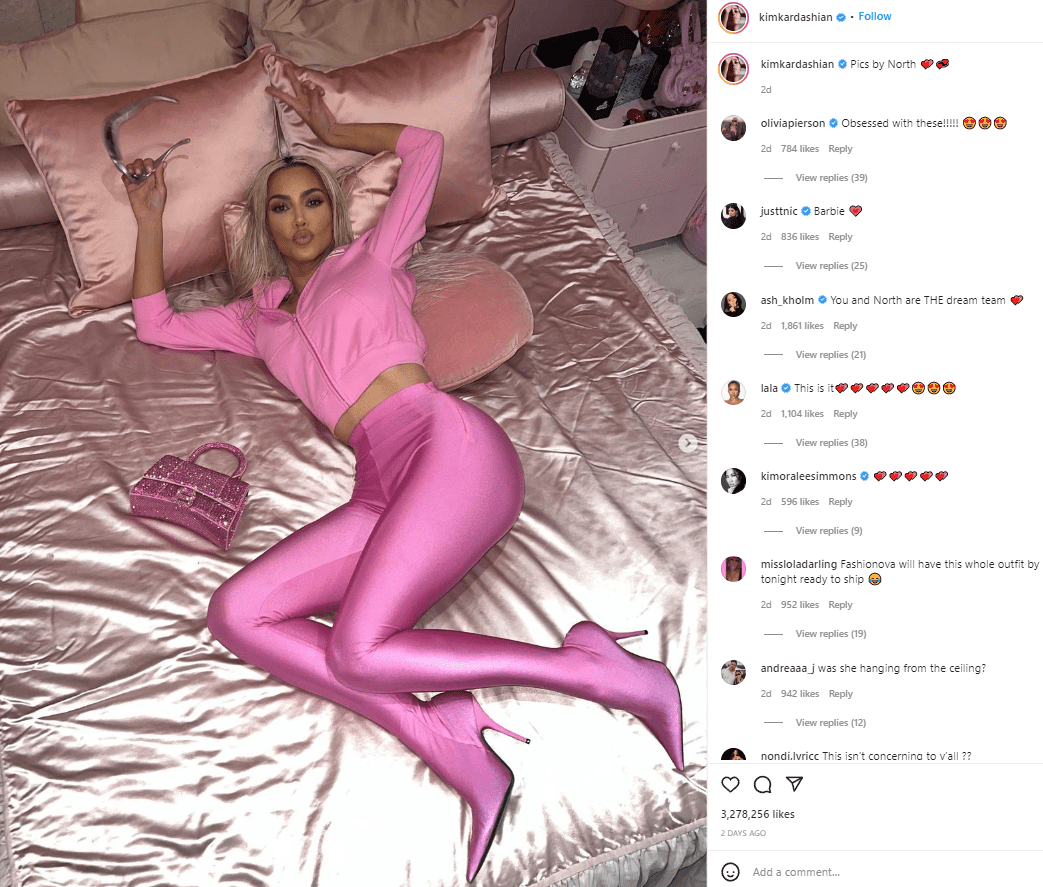 Kim Kardashian West is another family member from the popular reality show, Keeping Up With the Kardashians. She usually works with high-end beauty and clothing brands, as well as her own product lines, lifestyle, and travel content blended throughout.
All the Kardashian-Jenner siblings take home top dollar for paid sponsorships, and Kim is no exception. With over 316 million followers, she can get as much as $850,000 per sponsored post.
Beyonce Knowles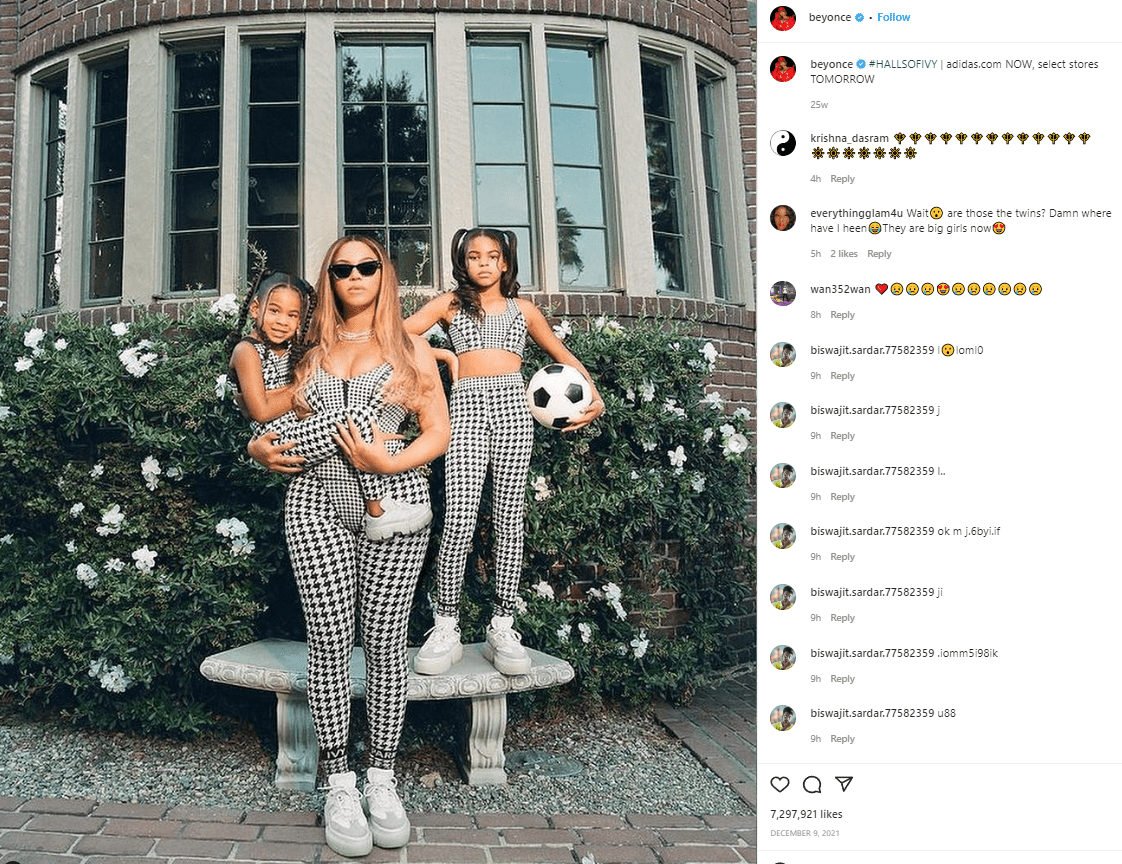 The former Destiny's Child trio member, Beyonce Knowles, is best known for her incredible vocal ability and her lovable sassiness. Her high-quality content is most often devoted to fashion photoshoots, glamorous lifestyle shots, red carpet events, and a smattering of her high-profile family.
Beyonce has over 261 million followers on Instagram and often charges upwards of $700,000 per sponsored post. As new music or publications are released, this number could climb.
Dwayne "The Rock" Johnson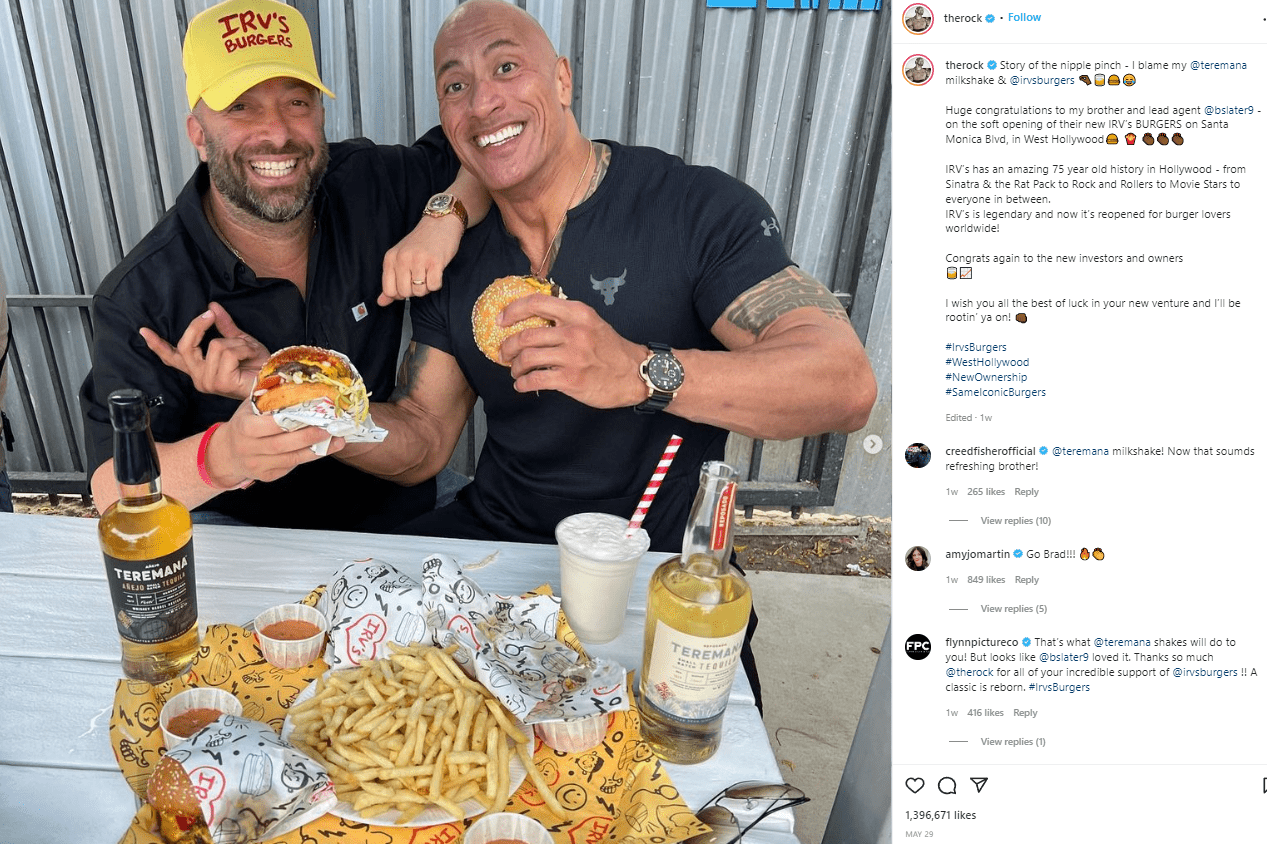 From WWE superstardom and the Fast and Furious franchise to Disney's Moana and Jumanji, The Rock has done it all. Along the way, he's developed a massive fan base that spans all genres and totals over 320 million just on Instagram.
Most of his posts collect multiple millions of likes making his engagement rates some of the highest of these mega influencers. This gives The Rock free reign to charge anywhere from $650,000 per sponsored post to $1 million. As new movies and projects come out, like Black Adam back in the fall of 2022, this number will likely remain on the high end.
Justin Bieber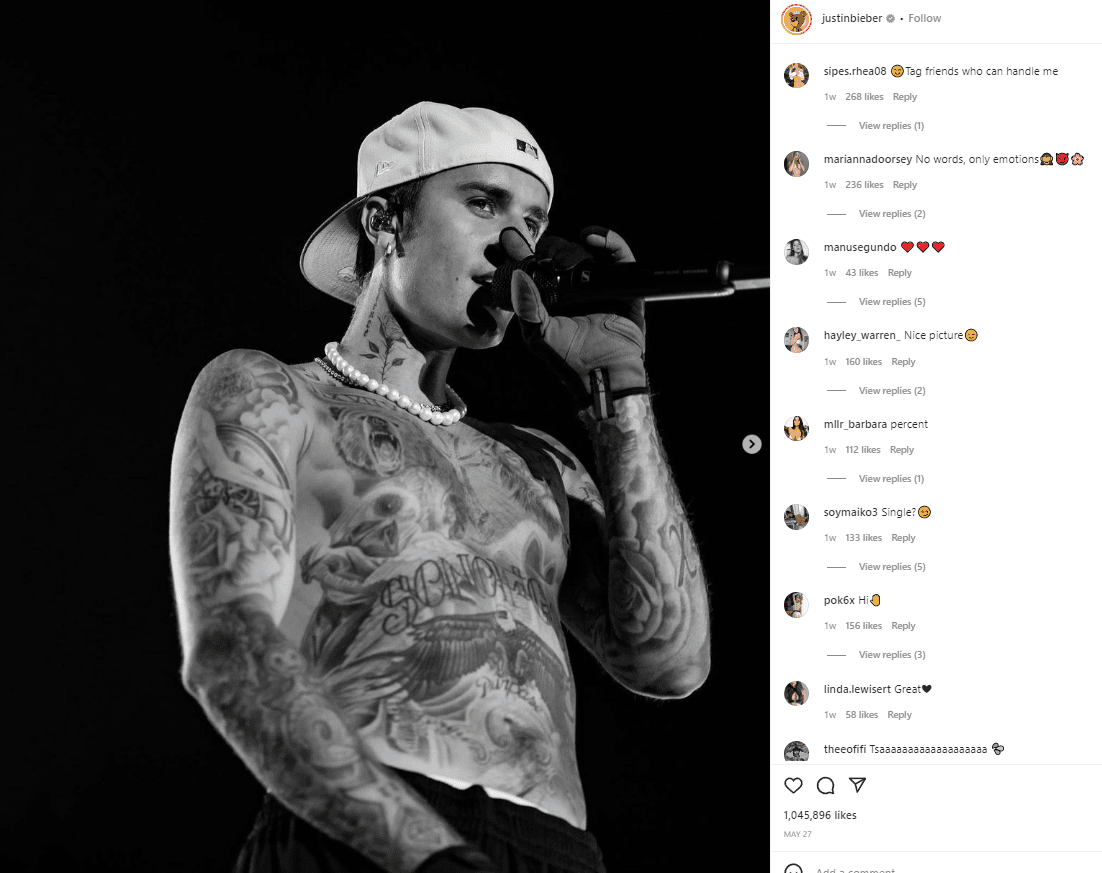 The musical child superstar may be all grown up with a wife and daughter of his own, but his influence online is stronger than ever. After his most recent album release in 2021, the musician and philanthropist have collected a following of over 240 million on Instagram.
Justin has been featured in massive publications such as People and Vogue, along with his wife, Hailey Baldwin. Among his musical and lifestyle content are several partnerships and sponsored content with brands just as Tim Hortons Coffee and Vespa, for which he can expect to make from $650,000 to $750,000 per post.
Neymar da Silva Santos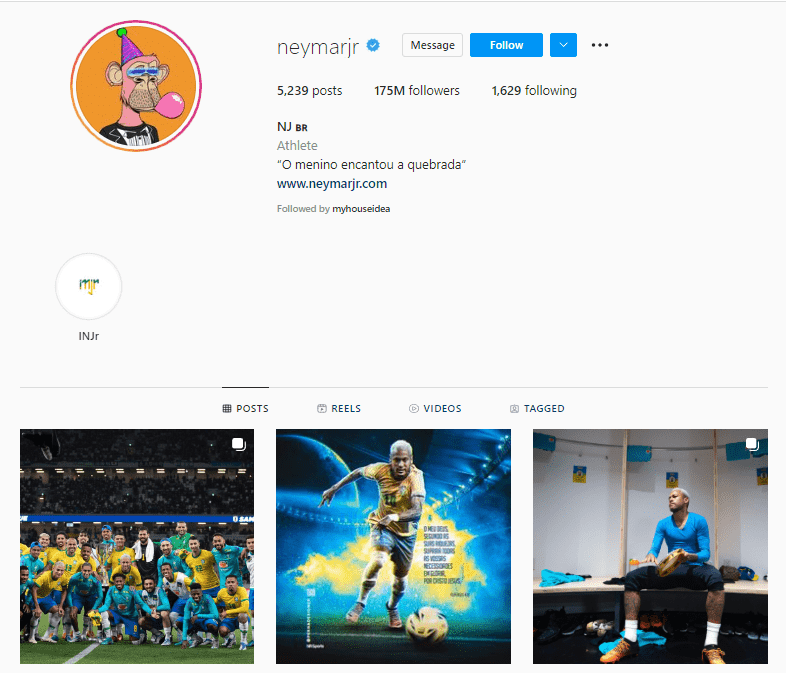 Another globally renown footballer, Neymar da Silva Santos is one of the most popular and influential players of our day. His posts are filled with football-related images, as well as various charitable causes and lifestyle content.
His feed shows partnerships and collaborations with several brands, including PokerStars.Net, Superdry, and Facebook Gaming. With over 175 million Instagram followers, Neymar can collect as much as $600,000 per post.
Kendall Jenner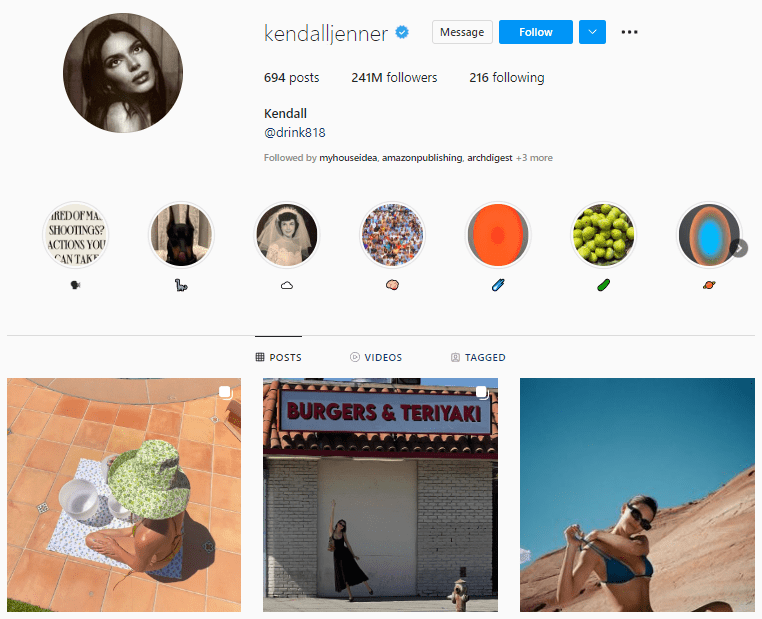 The other half of the Jenner sisters, Kendall, is the social media opposite of Kylie, though not in earning potential. Post-Keeping Up With The Kardashians and into the new show on Hulu, The Kardashians, Kendall has built an empire of her own.
Her primary role is that of a model, and she shares much of her fashion shoots and runway shows with her 241 million followers on Instagram. True to family form, Kendall can expect to earn as much as $600,000 for each sponsored post.
Dan Middleton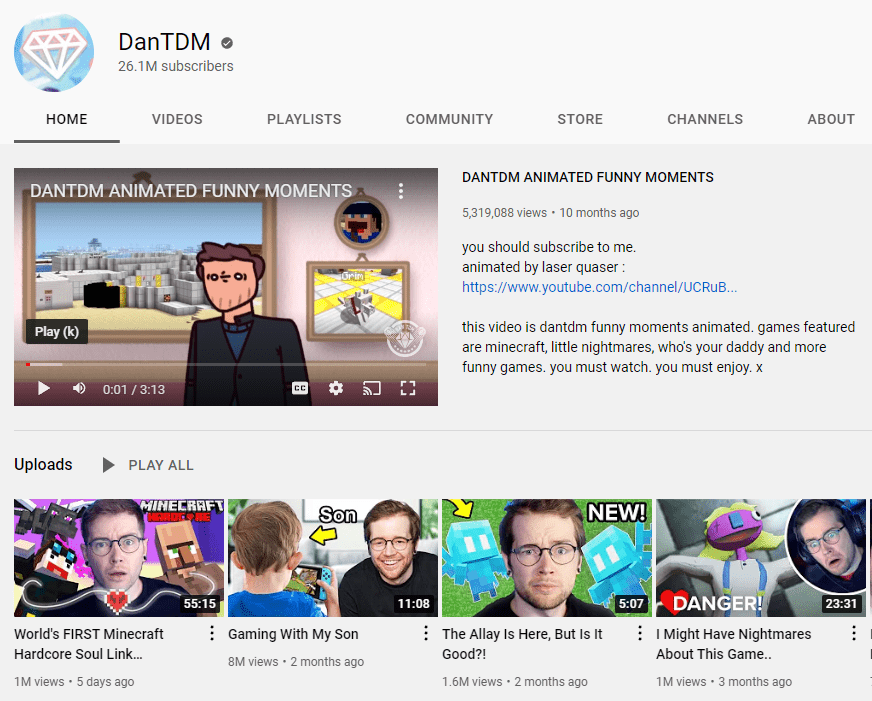 Dan Middleton is, better known as DanTDM, one of the highest-paid YouTube influencers. He's been on YouTube for ten years and primarily shares gaming-related content with his 26.1 million subscribers. His favorite game is Minecraft though he does mix it up occasionally.
Dan is a lovable British gamer with a great sense of humor and a passion for games and making people smile. It doesn't hurt that he's well-paid for his efforts. It's estimated that he brings in over $16 million a year from sponsorships and ad revenue. When you do the math, that's over $40k per day.
Evan Fong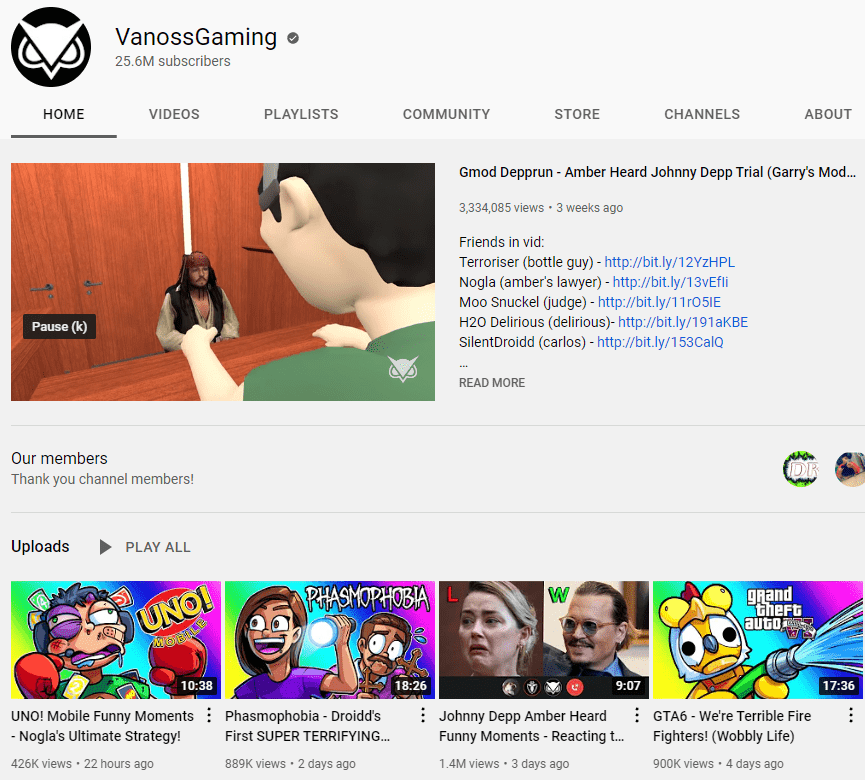 Evan Fong is also popularly known as VanossGaming, the comedic gaming channel on YouTube. There you can expect to find commentaries on popular video games, animated gameplay, and pop culture content, all of which are as entertaining and fun.
Evan's subscriptions number over 25 million subscribers, and his videos get multiple millions of views each. Because of his popularity and influence, he can collect as much as $15 million a year or more from a combination of ad revenue and sponsored posts. He has also launched his own Vanoss merch line.
Felix Kjellberg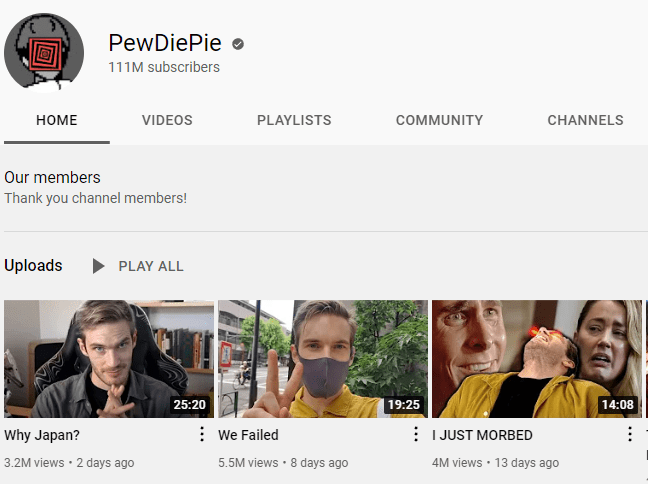 Many of us have to know Felix as PewDiePie, one of YouTube's most famous gaming influencers to date and still ranks number one for gaming content. Known for his hilarious antics and gaming videos, he has also undergone a few controversies over the years.
Today, he continues to post his favorite video game streams, and pop culture content and peeks into his personal life. Currently, his YouTube channel has over 111 million subscribers, and it's estimated that his monthly income tops out at roughly $275,000.
Mark Fischbach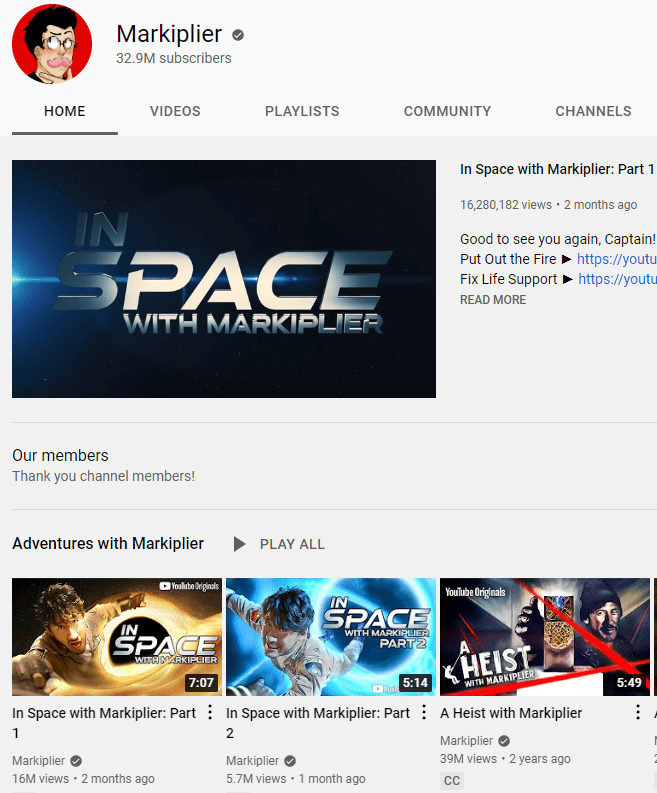 Mark Fischbach, AKA Markiplier, is another hugely popular gaming content creator who can command top dollar on YouTube. From gameplay and commentary to "In Real Life" content and his own YouTube show, In Space With Markiplier, Mark has dominated this space since he joined in 2012.
With nearly 33 million subscribers and view counts in the multi-millions per video, it's estimated that Mark's yearly income is roughly $15 million per year from YouTube.
Kayla Itsines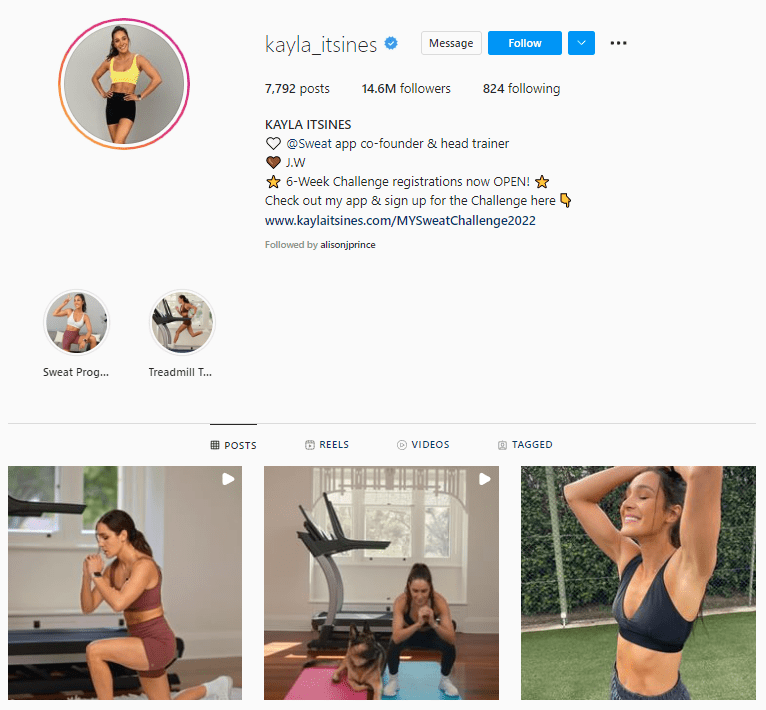 Fitness is one of the most popular social media niches, and Kayla dominates the industry. The Australian personal trainer is also an author and entrepreneur with over 14.6 million followers on Instagram.
She is also the brains behind the popular Bikini Body Guide and her own fitness app, which focuses on weight loss and long-term fitness for women. That platform alone has earned her multiple millions, but she can expect to collect as much as $150,000 for every sponsored post.
Kourtney Kardashian Barker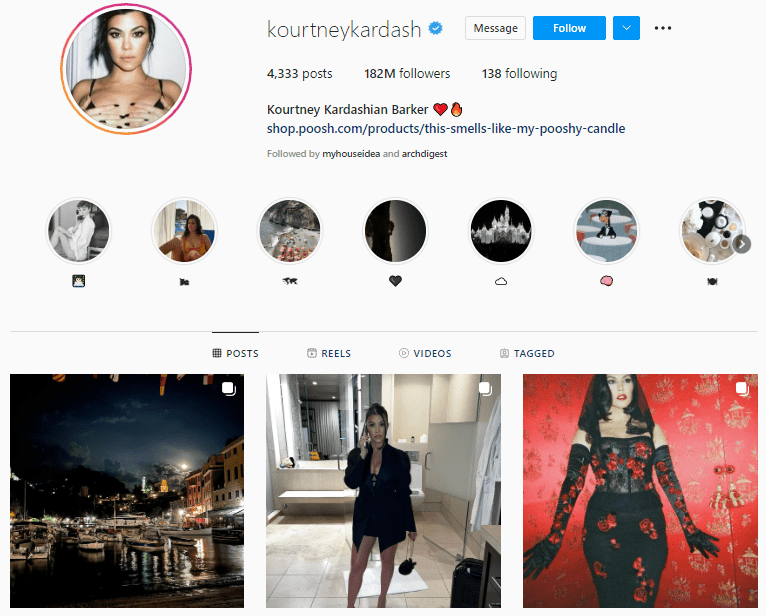 Yet another Kardashian in the lineup proves just how influential this family truly is. From starring and executive producing the family TV show to managing her own lifestyle brand Poosh, Kourtney is one busy entrepreneur.
The Travis Barker newlywed has over 182 million followers on Instagram, not counting over 4 million for Poosh. She posts a strong mix of real-life content as well as modeling and lifestyle content.
Her influencer earning potential is slightly less than some of her siblings, but she can expect to collect as much as $250,000 per sponsored post.
Jake Paul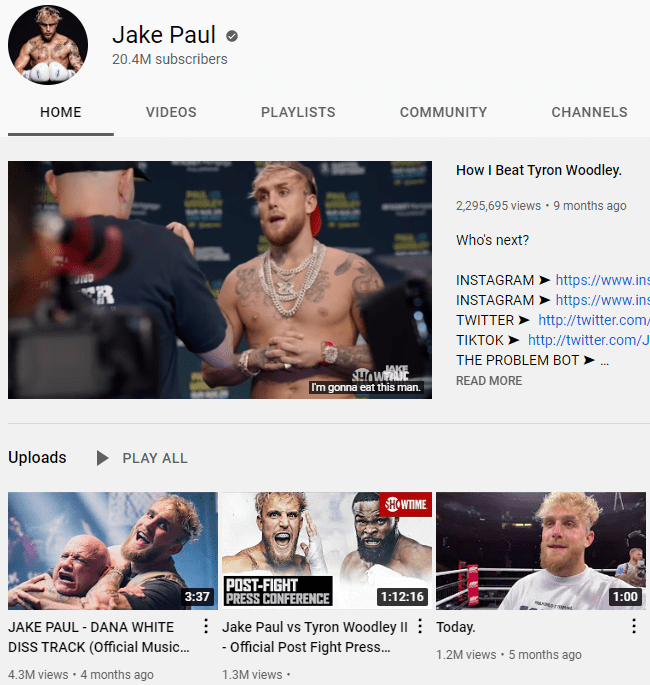 Initially a standout star on the now defunct Vine, Jake Paul went on to star in two seasons of the Disney series, Bizaardvark. Now a world-famous boxer, the online personality has amassed more than 20 million YouTube subscribers and 19 million Instagram followers.
He has been part of his share of controversy, but this doesn't seem to impact his influencer earning potential. The former child star is reported to earn roughly $20 million per year from YouTube and can collect as much as $65,000 per sponsored post.
Ian Hecox and Anthony Padilla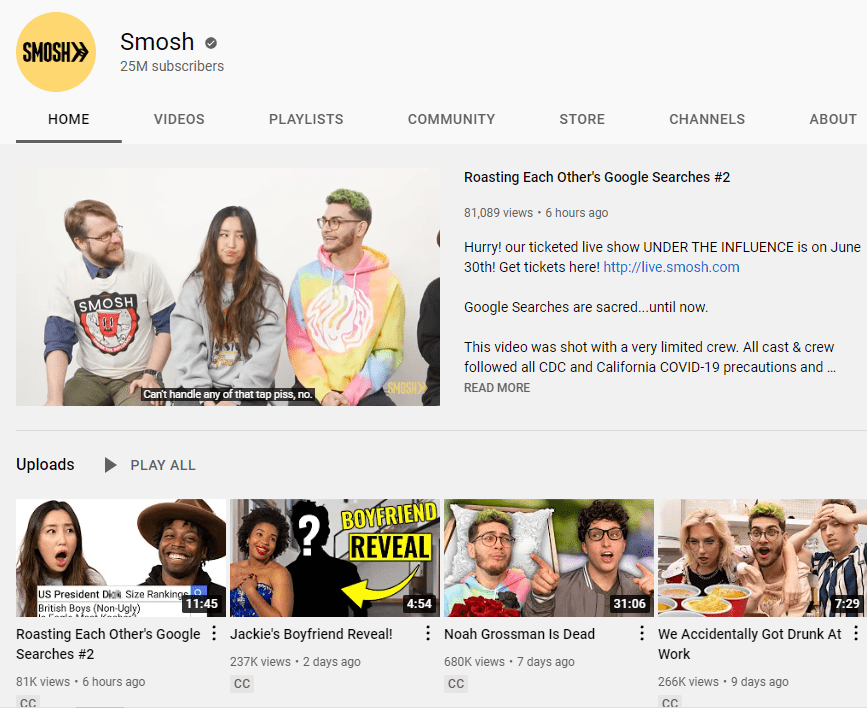 Smosh is one of the original YouTube sensations. Started in 2005 by Ian Hecox and Anthony Padilla, they share commentary, sketch comedy, and improv content twice a week. The duo never dreamed that their small channel would dominate the platform and result in several successful sub-channels.
Over the years, their team and content have evolved, but their entertaining and well-produced videos still collect multiple six-figure views. Their primary channel has over 25 million subscribers, and it's estimated that the Smosh team brings in nearly $60k per month.
Ryan's World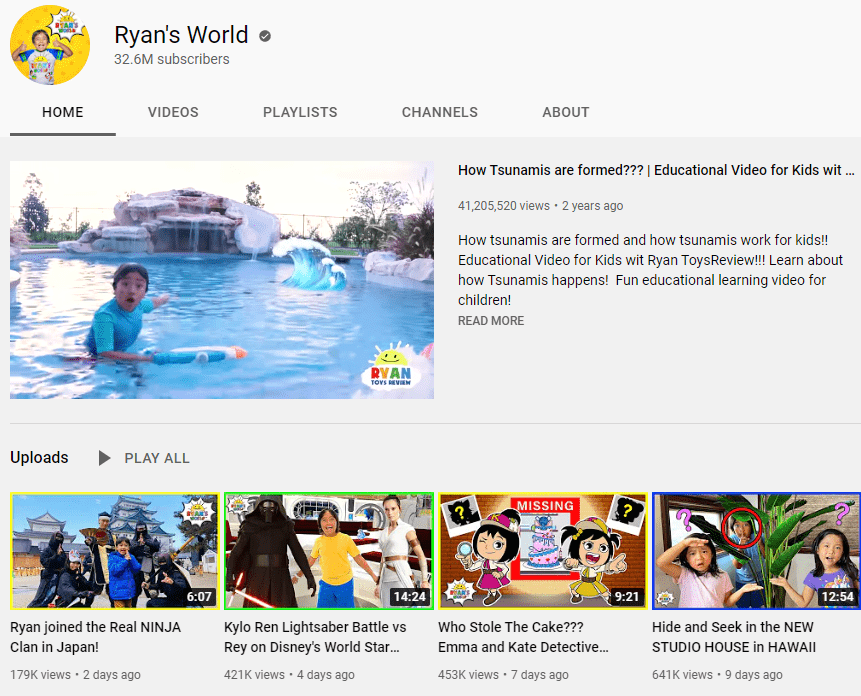 Child influencers hold some of the strongest power online. They appeal to children as well as the adults that make the purchasing decisions. Ryan Kaji is one of those children. Together with his family, they create kid-friendly and heavily sponsored content for over 32 million YouTube subscribers.
In 2020, Ryan's channel topped the YouTube earnings charts as the highest paid influencer bringing in more than $29 million and taking up more than 12.2 billion views.[6] Ryan has also landed his own TV show on Nickelodeon, Ryan's Mystery Playdate, which has multiple seasons.
Lilly Singh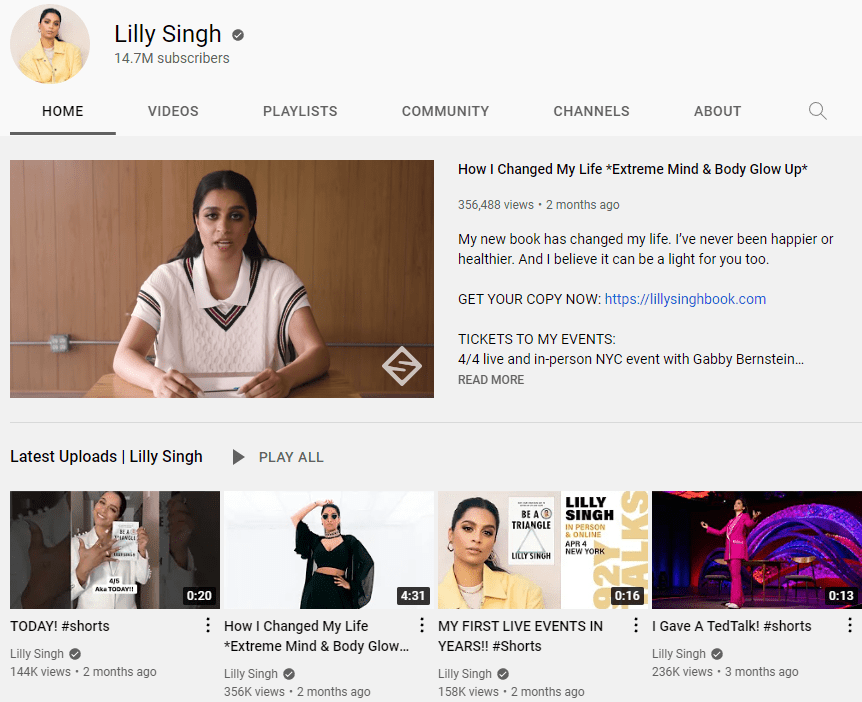 Lilly Singh is a popular comedian and YouTuber who initially appeared under the pseudonym Superwoman. Today, she's an author, actor, and former TV show host who still has over 14 million YouTube subscribers.
Her influence doesn't stop there. The Indian Canadian also has over 11 million followers on Instagram and leads a book club, Lilly's Library, which promotes South Asian authors and stories. People love her for her bubbly personality and hilarious antics, which have made her one of the most famous female comedians online.
From her channel with billions of views and paid sponsorships, Lilly was 2017's top paid YouTuber but has since been surpassed. It's estimated she still collects approximately $80k per month.
Cameron Dallas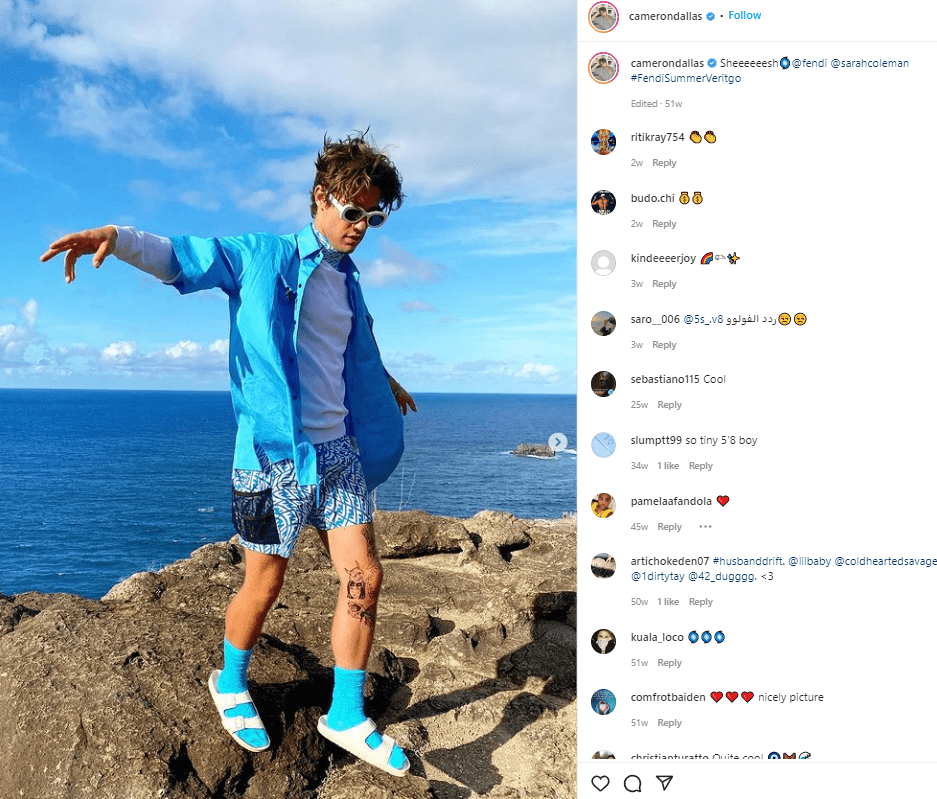 When Vine was still around, Cameron Dallas was a top influencer on the platform. He later migrated to Instagram and YouTube, where he's managed to grow and thrive. His content focuses on comedy, music, and his personal life.
A dyed-in-the-wool influencer, Cameron has gone on to land magazine spreads, music deals, and generous sponsorships from brands, including a modeling deal with Calvin Klein. His subscriber count on YouTube is over 5 million, and he's also collected over 23.6 million followers on Instagram, even though he's only created 49 posts.
Cameron is also the co-founder of FanFix.io, a paid influencer platform where viewers can directly interact with and support their favorite creators. He is reported to earn as much as $17,000 per sponsored post.
Jen Selter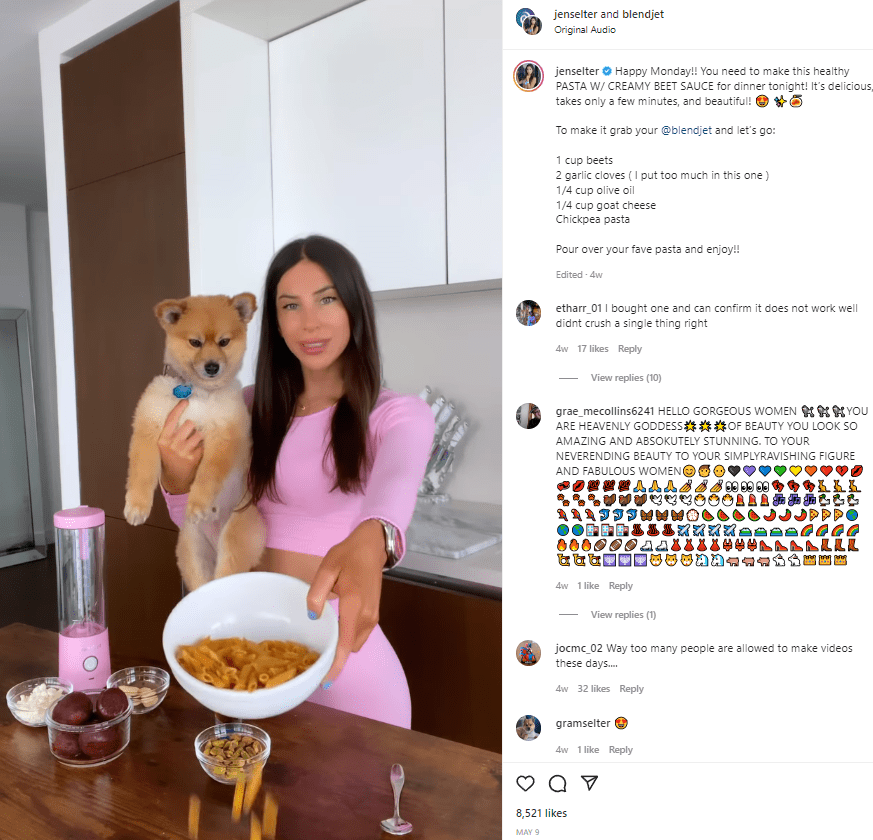 Jen Selter is one of the most popular fitness Instagrammers you'll find online today. Her posts consist of fitness and workouts, athletic wear, healthy eating, and inspirational content for her 13.4 million Instagram followers.
She has labeled herself an "OG Influencer" and her feed features sponsored content from brands including BlendJet, Completely Bare, and Alo Yoga. Jen is also a personal trainer on the FitPlan App. The athletic influencer makes up to $21,000 per sponsored post on Instagram.
Zoe Sugg AKA Zoella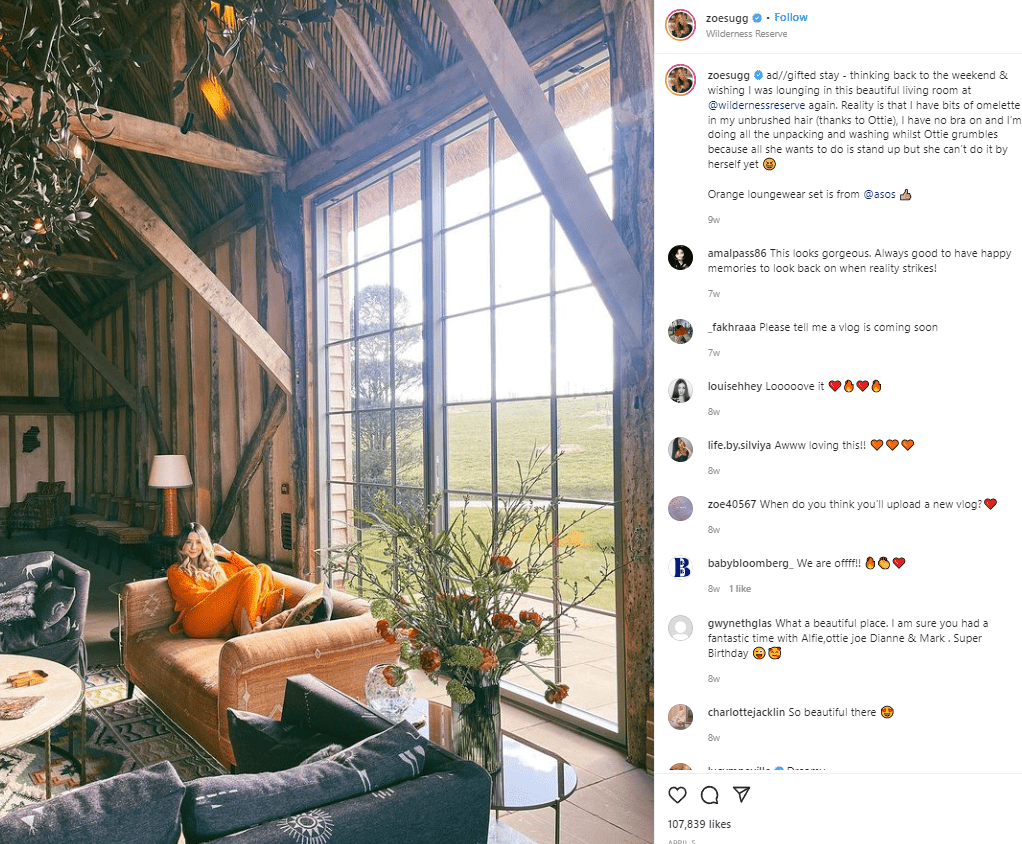 Zoella was one of the first big stars on YouTube, having started uploading videos in 2009. This bubbly and comedic English vlogger is known for her magnetic personality and cheery attitude. Both of which helped her amass over 10 million YouTube subscribers for her beauty and lifestyle channel.
The now-grown-up Brit also has 9 million followers on Instagram and is the co-founder of FilmmApp and TemplateApp, mobile photo editing and feed design apps. Her vlogging uploads have slowed, but she remains one of the highest-paid social media influencers. For all her ad revenue and sponsorships, she brings in around $70,000 a month or over $800,000 a year.
Nash Grier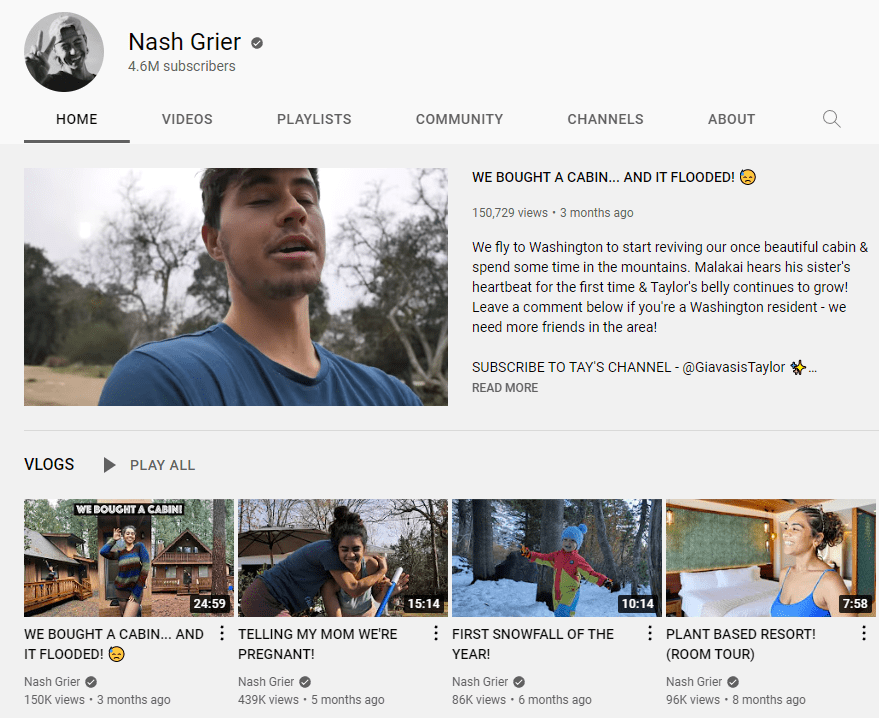 Nash Grier gained popularity on Instagram and YouTube for his breathtaking photos and adventure-filled videos. His YouTube content features daredevil activities and global travels, as well as videos about his personal life with his pets, finance, and family.
His influence spreads across YouTube with 4.6 million subscribers and Instagram with 12.2 million followers. Nash has shared partnerships with brands like Crocs and Amazon, for which he can command as much as $13,000 per sponsored post.
Chiara Ferragni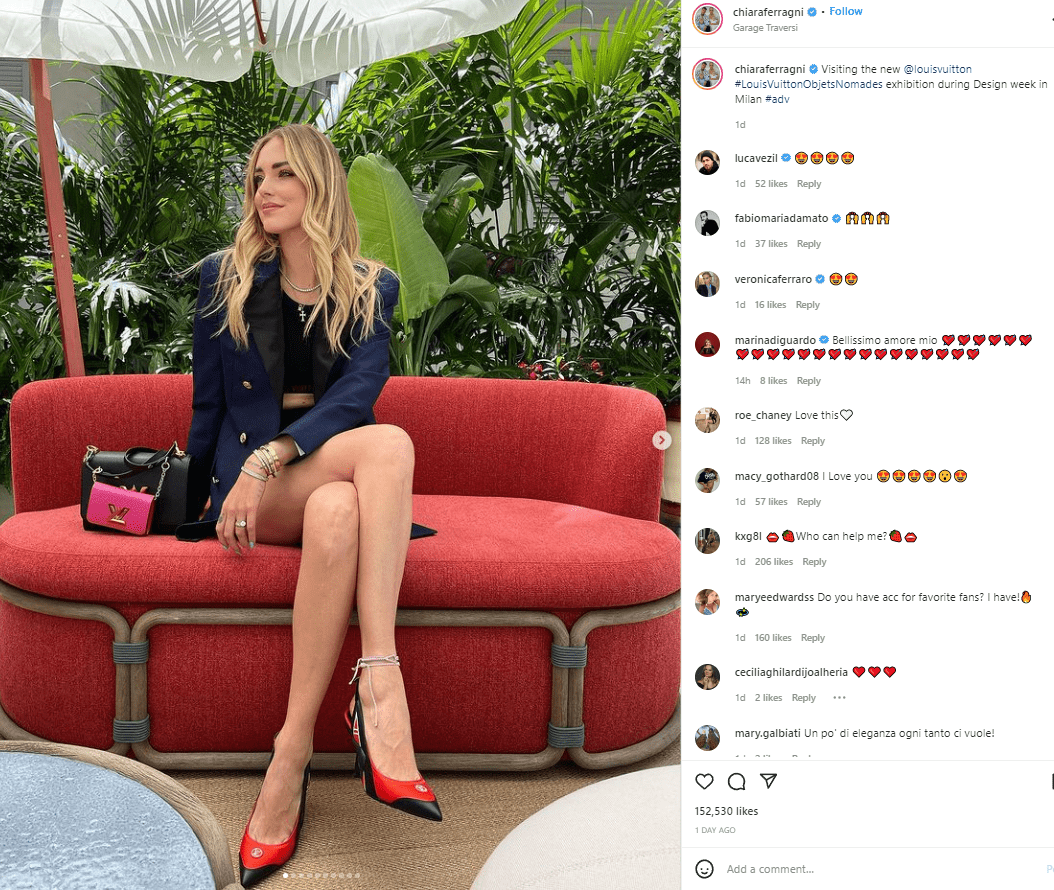 Chiara Ferragni is a fashion blogger who is most well known for her blog, The Blonde Salad. On Instagram, you will find a curated blend of fashion, lifestyle, and travel content with a generous number of heartwarming posts about her personal life and family.
She's one of the highest-paid fashion influencers today, earning about $8 million a year from her social media and blog content. Much of her income also comes from her own shoe and jewelry line as well as her new Amazon Show, The Ferragnis.
Huda Kattan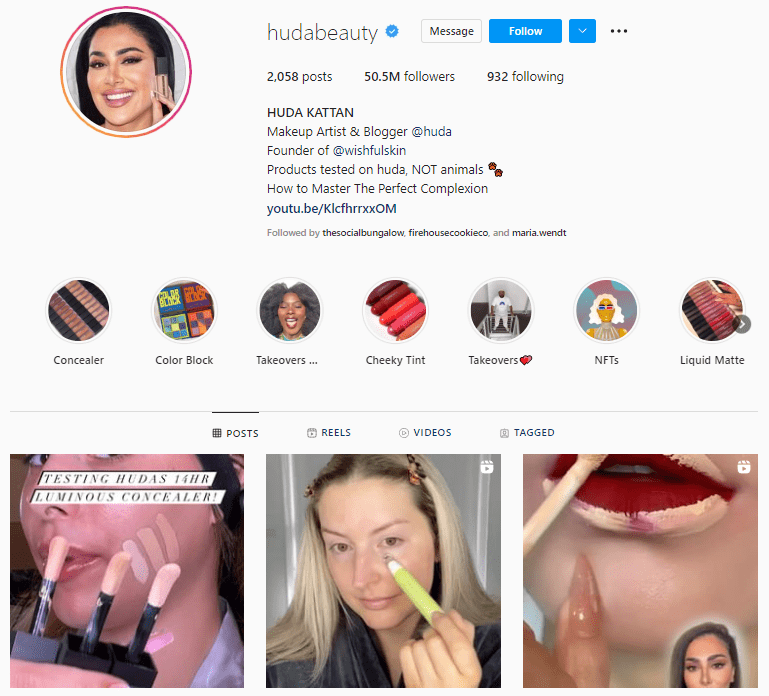 Initially a makeup artist and blogger, Huda is now the founder of Huda Beauty and is one of the most successful influencers to date. Her Instagram content focuses on cosmetics and beauty tutorials for her 50 million followers.
She also has a significant following on YouTube with over 4 million subscribers and starred with her family in her own reality series on Facebook, Huda Boss. Now a globally successful entrepreneur, she still collects more than $18,000 per sponsored post.
Aimee Song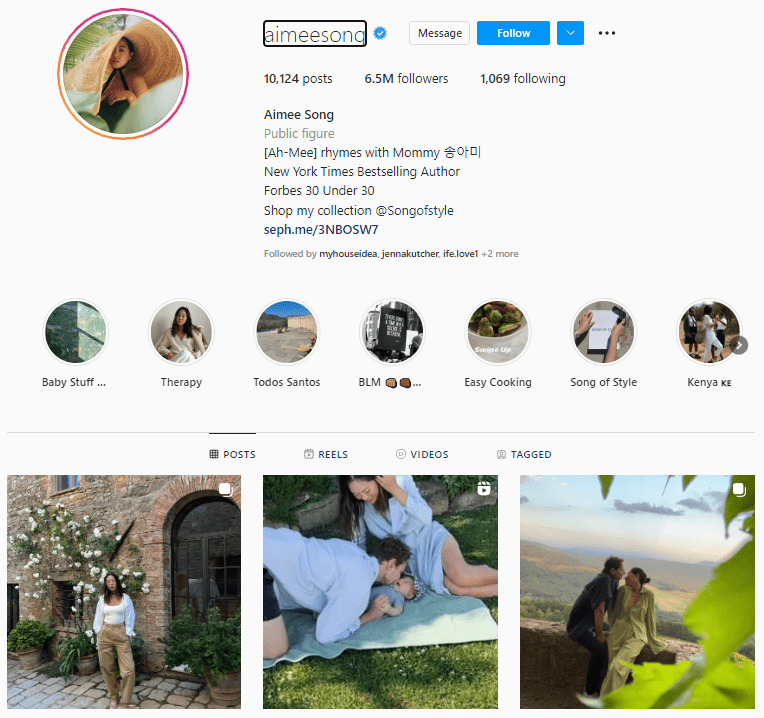 Aimee Song is one of the chicest and most fashionable fashion influencers on Instagram, reportedly earning between $1 million and $3 million per year. Aimee has also taken her influence into the real world with her own New York Times best-selling book and a nod from Forbes making their 30 Under 30 list.
The vlogger and Instagram star is considered one of the early adopters of fashion influence and currently has nearly 7 million followers across YouTube and Instagram. Her content is a delightful mix of curated fashion and lifestyle and a raw look at her life as a new mom. Aimee's content features partnerships with several brands, including Invisalign, Fisher Price, and Vivrell, where she earns as much as $9,000 or more per sponsored post.
Julie Sarinana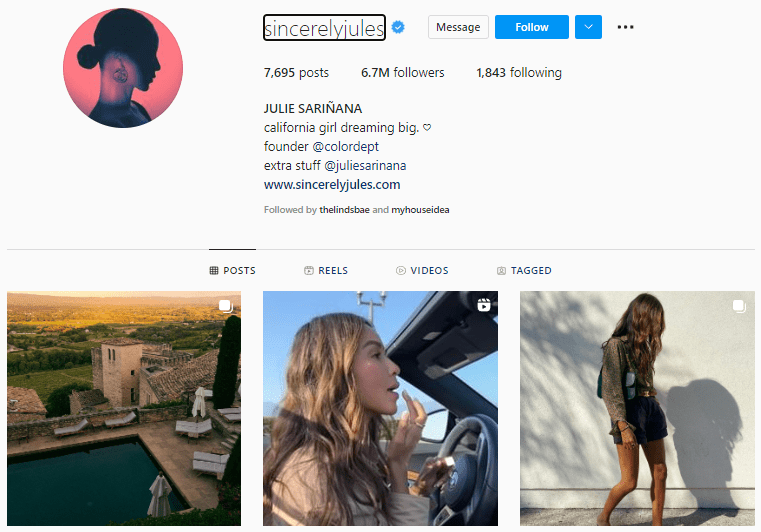 Julie Sarinana is the blogger behind Sincerely Jules, a popular fashion blog that features a touch of her own personal life. More than just a fashion blogger, Julie also has her own clothing and accessories line that features bright and happy pieces.
She has nearly 7 million Instagram followers, some of whom started following her on her original blog. Her feed features casual California fashion, glorious travel content, and collaborations with brands that include Capital One and Bandier. Julie collects up to $10,000 per sponsored post.
Danielle Bernstein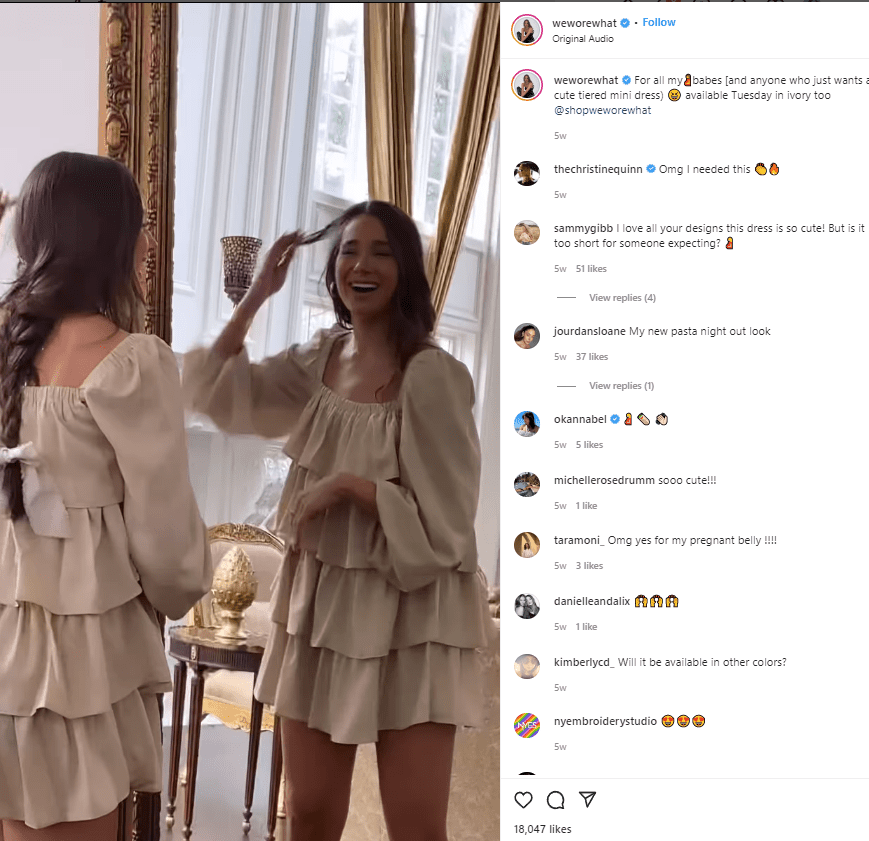 Last but not least, we have Danielle Bernstein of We Wore What, a veteran fashion blogger with a casual chic style and a New York Times best-selling book. These are the skills and talents that landed her on the Forbes 30 Under 30 list.
In addition to blogging and owning her own fashion link at Shop, We Wore What, she also has a podcast. Her feed is buzzing with NYC fashion, envious travel adventures, and partnerships with brands such as Vivrelle and Revolve. Daniel earns as much as $20,000 per sponsored post from her partners.
Frequently Asked Questions About the Highest Paid Influencers
How Much Do Influencers Get Paid?
This is a common question, but one whose answer varies greatly depending on several factors. How many followers does the influencer have? What is their overall engagement rate? How much experience do they have?
These are the questions brands and influencer marketing agencies consider when negotiating pay for influencer content. Content creators with fewer than 10k followers charge $200 or less per sponsored post, while mega influencers can get multiple six-figures for a single post.
What Type of Influencer Gets Paid the Most?
Mega influencers and macro influencers collect the largest payday for their sponsored social media content. As we saw above, Mega influencers collect between several thousand dollars to as much as $1 million per post. Mega influencers will also have the widest reach potential, but due to their fame and celebrity status, the engagement is often fairly low.
Macro influencers who have more than 100k followers but less than 1 million can offer a similar wide reach but will have slightly higher engagement. They collect anywhere from $1,000 to $5,000 per sponsored post. Depending on the campaign objectives, this makes them a stronger choice for a marketing campaign.
Mid-tier and micro-influencers can collect several hundred dollars to $1,000 per post, with some wiggle room. Nano influencers who have less than 1k followers often accept products and services in return for promotion.
Related: How to find influencers
Do Niche Influencers Get Paid More?
Niche influencers are content creators whose audience follows them for a specific type and flavor of content. For example, a micro-influencer who is also a fitness instructor will likely share about healthy eating, workout tips, and athletic wear.
Their audience seeks them out for information on content they care about. While influencer pay is still largely negotiated based on engagement and reach potential, who the audience is will determine the overall success of the campaign.
Niched influencers can command higher paydays than other content creators with a similar follower count and engagement rate.
Influencer Marketing: Why It's Worth the Investment
Social media has given a platform to thousands of content creators who can now earn a living income right from their accounts. By promoting other brands, collaborating on product lines, and connecting with other influencers, the earning potential can grow along with their follower base.
The width and depth of reach and influence that social media content creators can provide is access that has never been available to brands before now. With an effective campaign strategy and creative content, the payoff can be huge for influencers and brands alike.
Sources:
[1] https://www.statista.com/statistics/1198525/influencer-marketing-share-usa/
[2,3,4,5] https://www.statista.com/statistics/421169/most-followers-instagram/
[6] https://www.forbes.com/sites/maddieberg/2020/12/18/the-highest-paid-youtube-stars-of-2020/?sh=7f678ae96e50