Influencer Marketing for Health and Wellness
The health and wellness space is unique from the medical space and generally considered more holistic. As an industry, it's growing past the $4.5 trillion dollar mark[1] with no sign of stopping anytime soon.
This space offers a considerable amount of crossover with both fitness and nutrition, so the opportunity for influencer impact is extremely high. Products that appeal to the wilderness yogi may also appeal to the nutrition-minded gym rat.
Health and wellness products tend to be very personal by nature. Buyers are more suspicious of this category than most and require a higher degree of trust than with markets like apparel or accessories.
The recent pandemic has brought about a shift in society's attention towards more preventative measures and whole-body well-being. People are actively seeking products, supplements, and routines to help them look better, feel better, and heal better.
Influencer marketing in the health and wellness space can have a monumental impact on your brand. Here are a few things to keep in mind on this journey.
Industry Expert Influencers vs. Creator Influencers
Because of the highly personal nature of health and wellness, the influencer chosen for a product should already possess some level of proven involvement with similar or related products. Influence marketers in this space must also carefully follow any recommended safety protocols, both legally and ethically.
Taking on health and wellness isn't just about nutrition, beauty, and whole-body fitness. It's in a category of aspirational lifestyle branding of its own making. Influencers in this space will be a mix of credentialed professionals and non-credentialed content creators.
Who will the brand's ideal customer engage with? What do they want to see — a seasoned, certified professional, or an everyday influencer with more "on the street" experience? Brands should create an ideal customer avatar to choose which type of influencer is the best fit.
The influencers that thrive in the health and wellness space are cultivating online communities where they can share tips, educate, and encourage others. Both types of influencers will be passionate about helping their followers get results!
Health and Wellness Content Creation
Depending on the product or brand, different content types may get better results than others. If the product "uses" instead of "takes", brands may have more to play with but they always remember the influencer is the social media expert. They can advise on what they think will work best for their audience.
Some audiences connect with a thoughtful caption that accompanies a raw style photo. Many brands in the health and wellness space educate their ideal customer with product information, benefits, and statistics.
There are lots of ways to showcase a brand with an influencer, depending on the platform and how the influencer's audience engages. It's important for brands to diversify content types and try to run a campaign on more than one.
Educational tutorials don't have to be videos. They can also take the form of blog posts, carousels, or live Q&A presentations. Brands can show off reviews and packaging by doing an unboxing event hosted by an influencer, or run a series of stories with small bites of information across several days.
Regardless, brands should think outside the box and release the creative control to the influencer! They're the experts.
The Launch and Measuring Results
Before a brand starts posting and sharing, it's important to establish what the goals are for this campaign, such as brand awareness, website traffic, or sales. Each objective will have a slightly different approach, so this should be decided first.
Brands should keep track of engagement rates, conversions, sales, and overall impact along the way. Knowing what content is the most successful allows brands to adjust for the next campaign. The initial campaigns are more experimental.
Influencers should be part of the discussions around campaign effectiveness and future vision. They will have insight into the product and the mind of the audience that brands may never have access to in any other format. This information is invaluable for future marketing efforts!
Melissa Wood – Tepperberg
Melissa Wood – Tepperberg is a wellness influencer with certifications in yoga and pilates. Her website, Melissa Wood Health, is used to share wellness tips and her own method, the MWH Method.
On her social pages, she shares meditation tips, motivational quotes, plant-based food tips, advice, and workout videos. Her brand collaborations typically include health and wellness brands with a focus on sustainable practices and healthy living.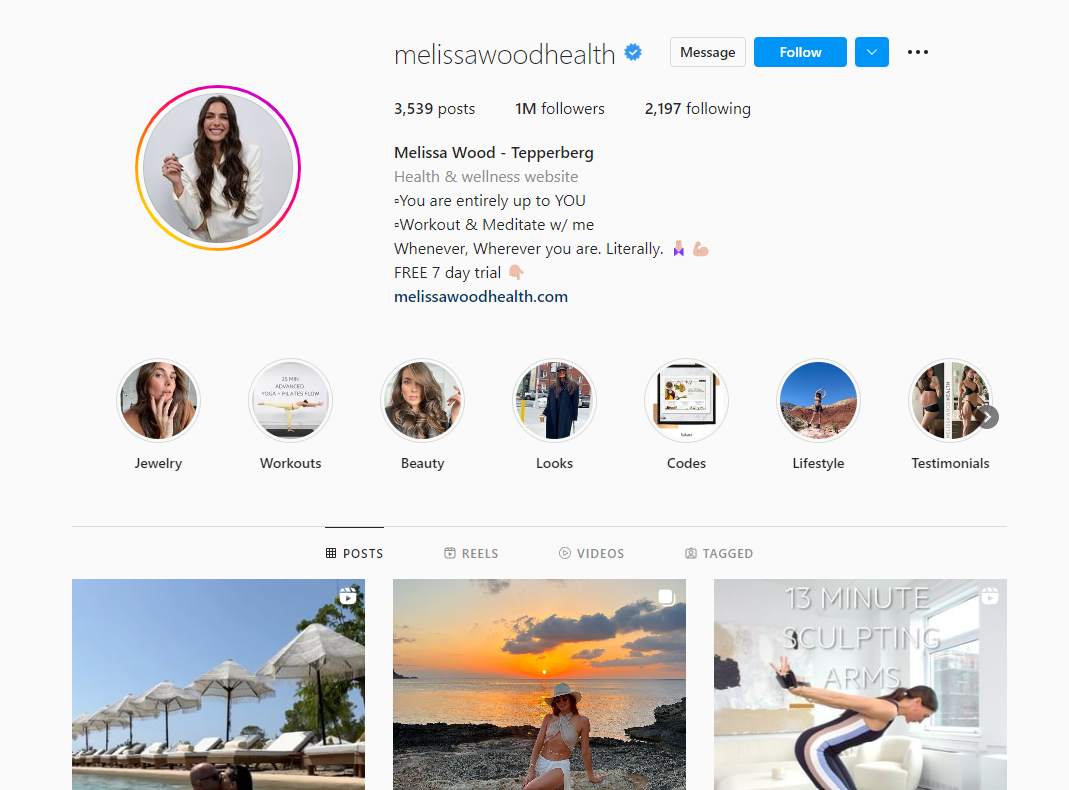 Source: @melissawoodhealth
Crosby Tailor
Crosby Tailor is a wellness influencer with a focus on health and fitness. His social accounts showcase content with recipes, food images, and nutrition tips. Overall, he promotes fitness, digestive health, and sugar-free desserts. Much of his content is designed to help followers improve themselves and their health.
On his website, Tailord Life, Crosby provides the tools for his fans to connect their emotional, spiritual, physical, and mental selves to thrive. He collaborates with brands that share his vision for health and wellness.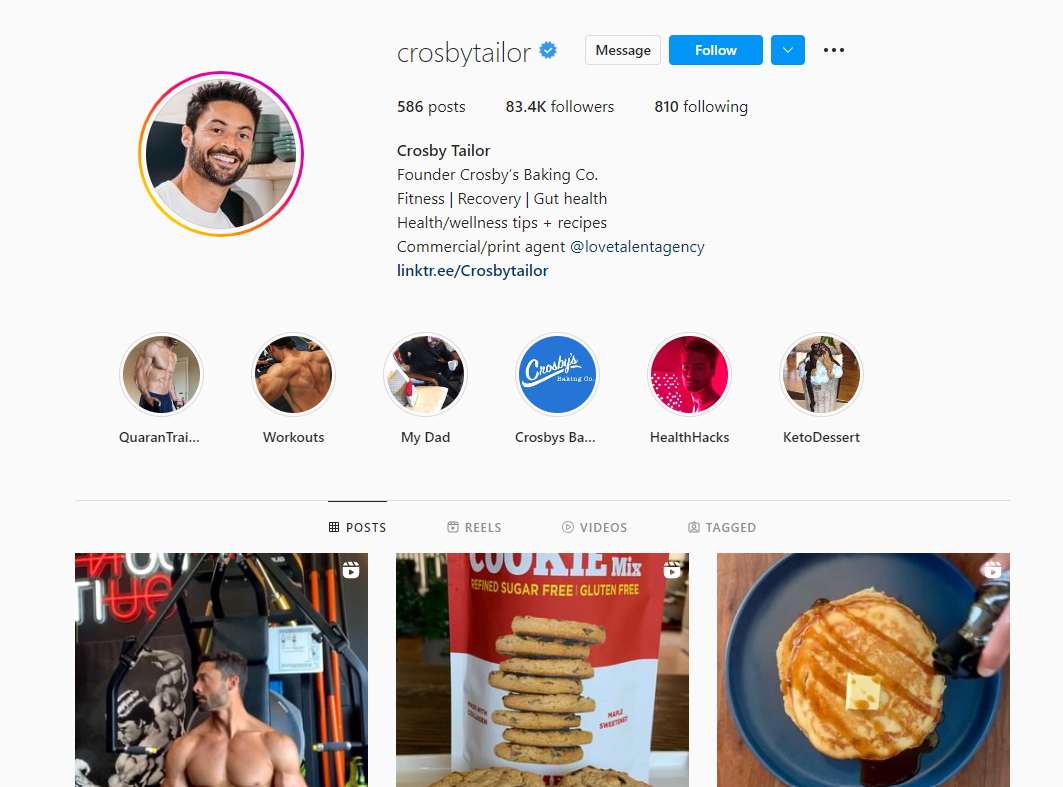 Source: @crosbytailor
Jerrelle Guy
Jerrelle Guy is a wellness influencer with a massive following and an industry expert for recipes. She's also a food photographer and cookbook stylish with a master's degree in gastronomy. Her high-quality visuals are part of her social feed's success and how she grew to 142k followers on Instagram. She collaborates with businesses and media brands in the nutrition and cooking niche.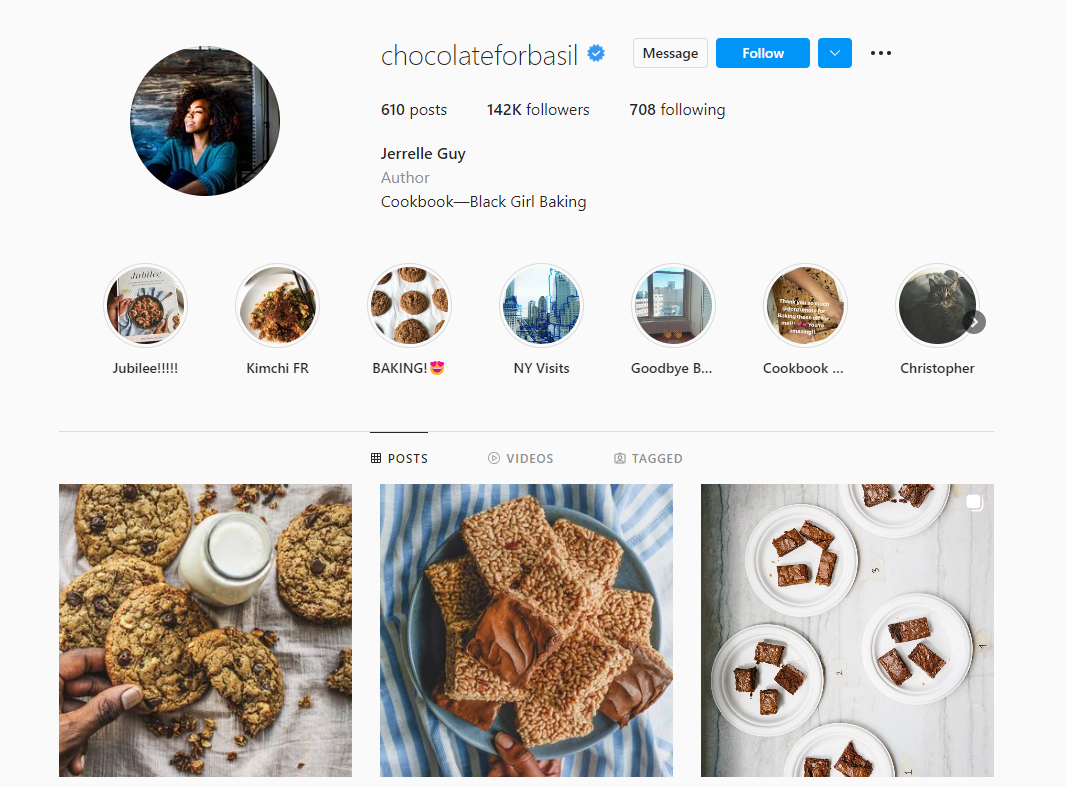 Source: @chocolateforbasil
Erin Christ, RD
Erin Christ, RD, is a wellness influencer with a focus on healthy relationships with food. She raises awareness on eating disorders and educates followers on building better relationships with food and rediscovering their love of life through self-love, positivity, and good food.
Her colorful bowls, fresh ingredients, nourishing recipes, food tips, and wellness content make her Instagram appealing, leading to partnerships with brands that share her passion for nutrition, wellness, and self-care.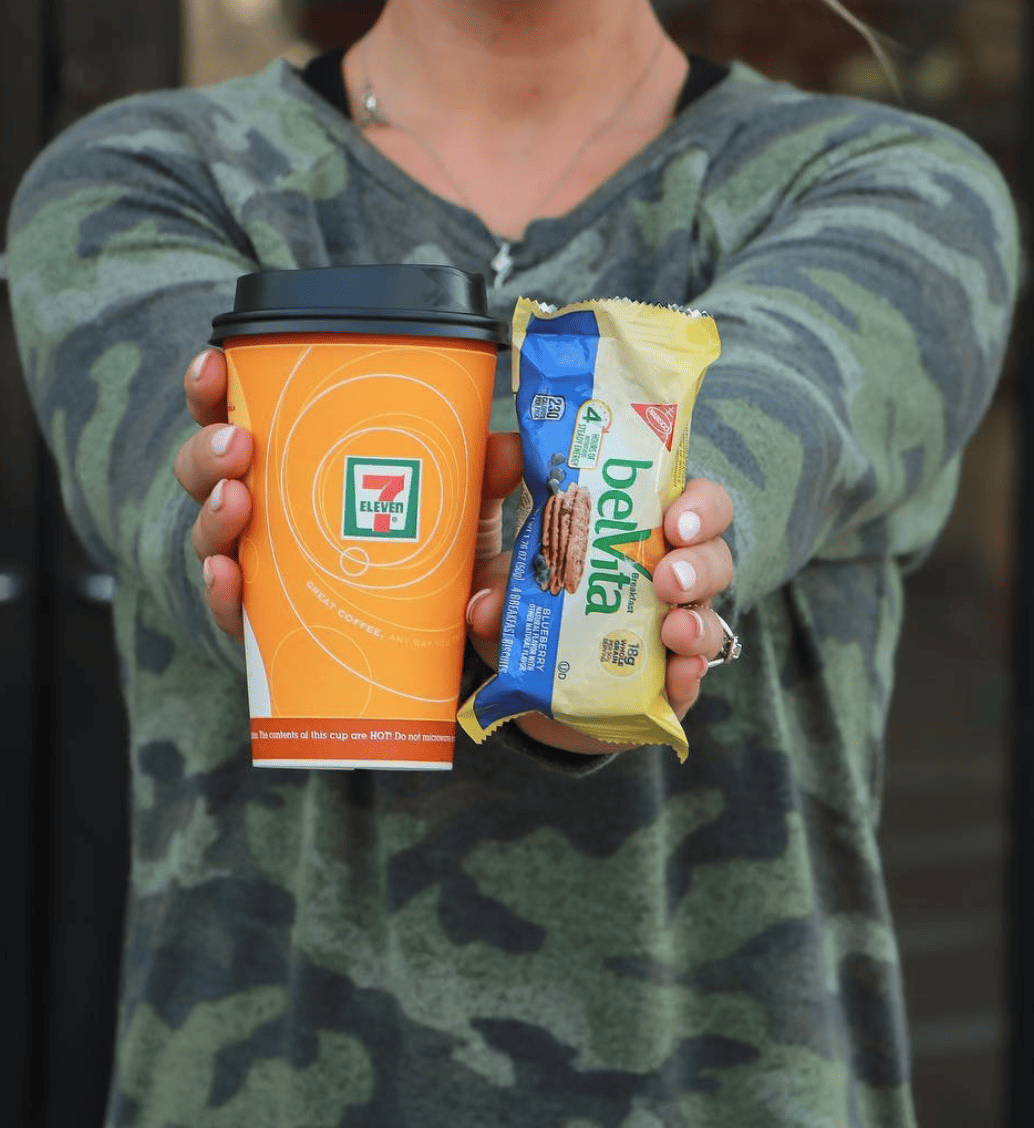 Source: @bodybybreakfast
Khrys Speed
Khrys Speed is a renowned wellness influencer and weightlifting and performance coach who helps weightlifters perfect their form and technique. Even as a micro-influencer with a modest following, his lifestyle content and coaching and training videos motivate his audience to spend more time working out and focusing on a healthy lifestyle. He collaborates with brands that offer products that support fitness and weightlifting.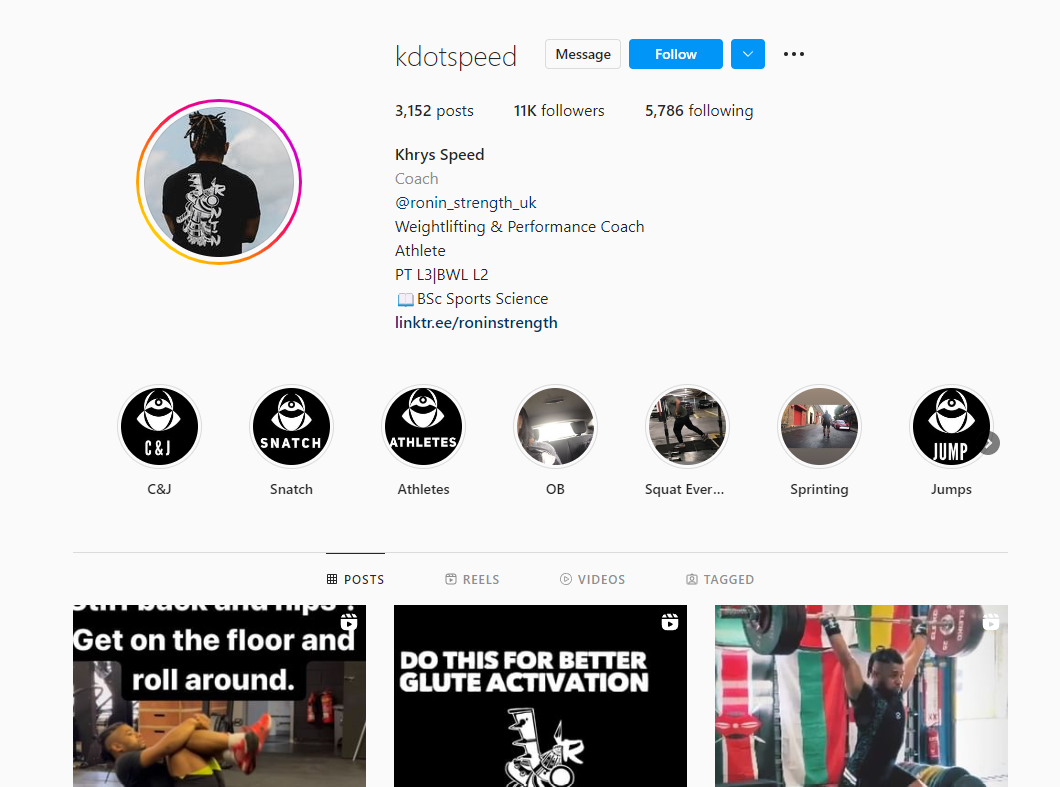 Source: @kdotspeed
Dr. Deepika Chopra
Dr. Deepika Chopra is a wellness influencer who combined evidence-based scientific approaches and holistic practices to help her clients achieve success, resilience, and happiness. With her doctorate in clinical health psychology, she publishes research in numerous publications and often partners with brand as a wellness expert.
She also has a website, Things Are Looking UP, and a podcast, Looking Up with Dr. Deepika Chopra. Branded as the "Optimism Doctor," she's an expert in creating evidence-based manifestation.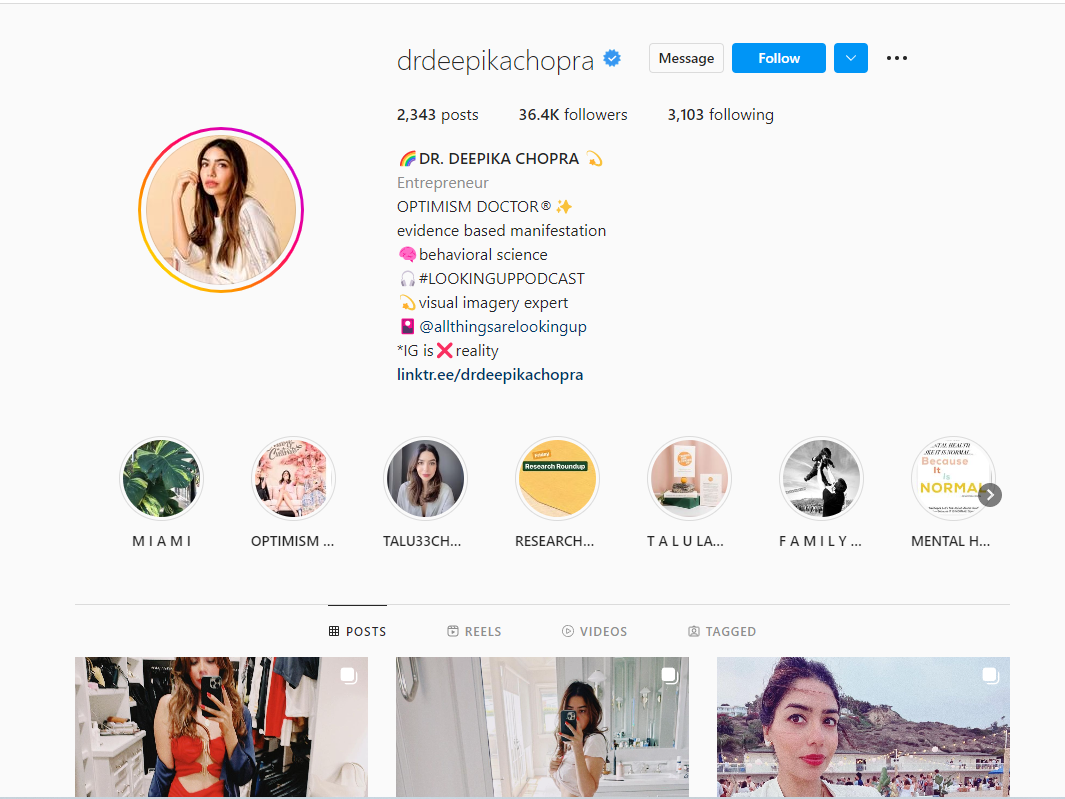 Source: @drdeepikachopra
Joe Wicks
Joe Wicks is a wellness influencer known as The Body Coach with a bestselling cookbook, Lean In 15 to promote his 90-day body transformation plan. He also hosts The Joe Wicks Podcast, where he interviews experts to discuss the secrets to happiness and health.
On his social pages, Joe Wick shares home workout videos to help his followers achieve their fitness goals at home. He often works with brands that support physical activity to promote better quality of life.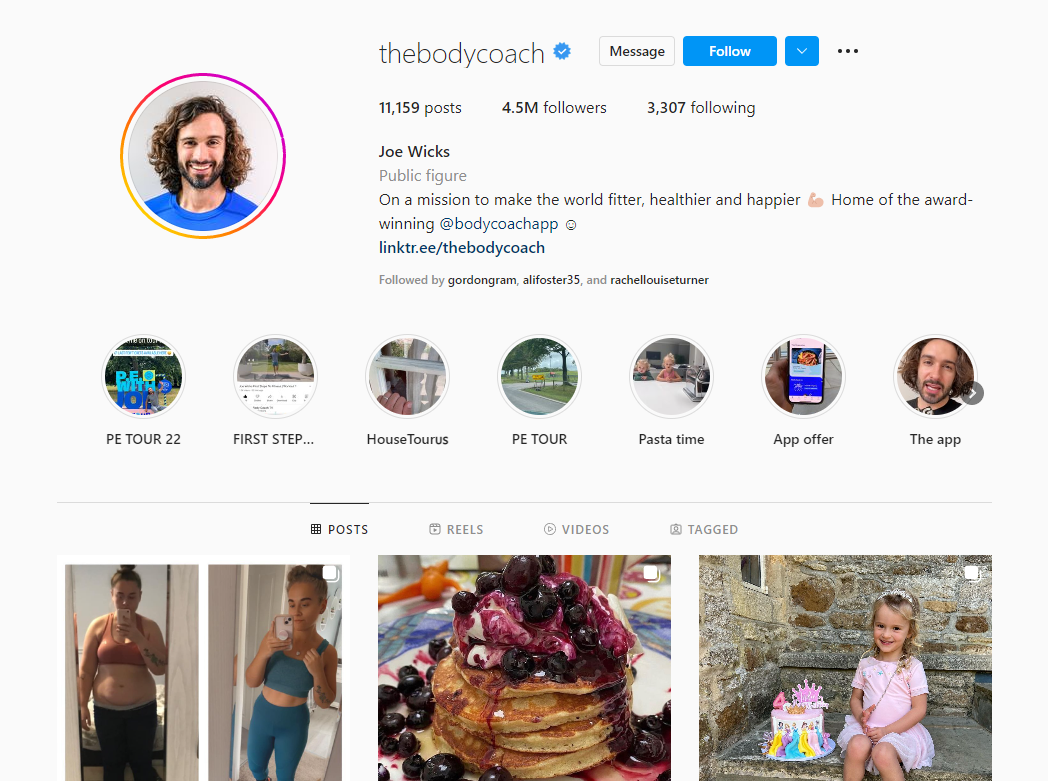 Source: @thebodycoach
Alan Filauro
Alan Filauro is a wellness influencer who's been a mainstay in the fitness industry for a long time. As a holistic lifestyle coach, he offers personal training, fitness consultations, and online coaching for people looking for a healthy and happy life. He also designs programs and guides for clients to fit exercise programs into their daily life.
With brand collaborations, Alan Filauro partners with brands in the wellness industry and uses his Instagram account to share discounts and products with his followers. He currently has 4.5 million followers.
Source: @alan_filauro
Suzi Swope
Suzi Swope is a wellness influencer with a focus on clean and healthy living. As the creator of Gurl Gone Green, she offers helpful information on living a healthy, green, and clean lifestyle. She also hosts a podcast with interviews from experts about living clean.
Her presence is huge on Instagram and other platforms, but she expands her content on Pinterest with tips and tricks for natural remedies, beauty and skincare routines, holistic health, and organic living. She collaborates with brands that share her view of a healthy lifestyle.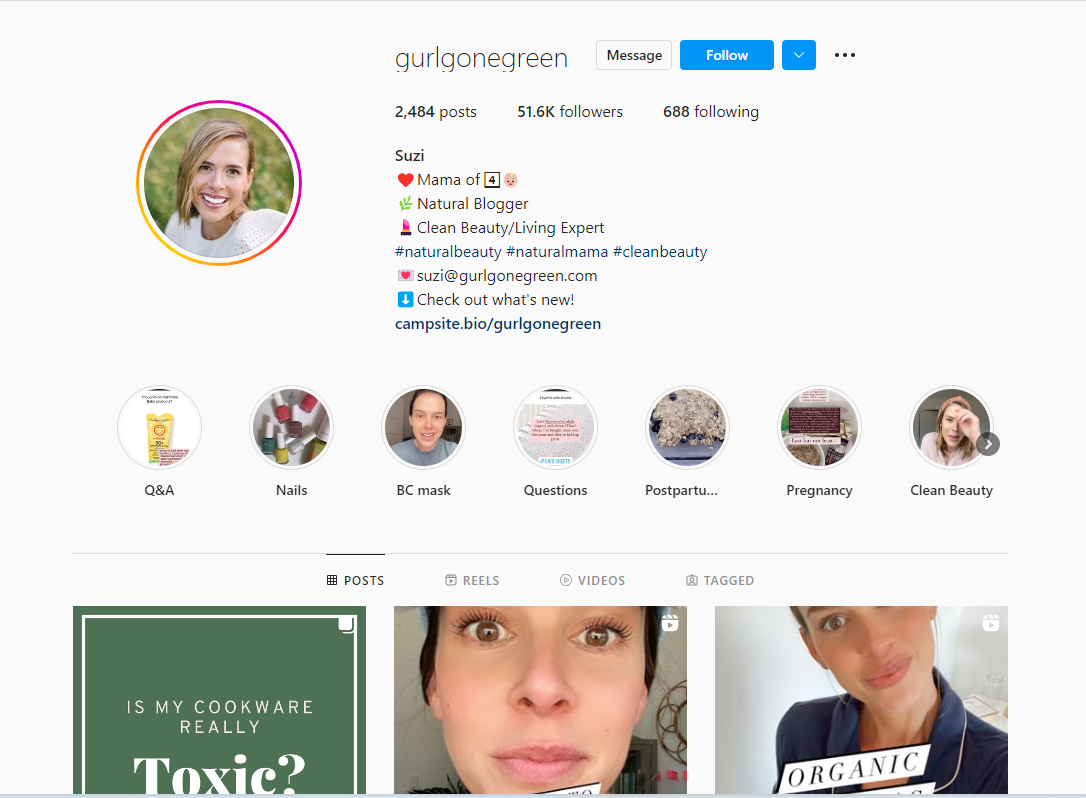 Source: @gurlgonegreen
Anisa Benitez
Known for her No Starving Artist podcast, Anisa Benitez is a wellness influencer that supports artists in both their career aspirations and in living healthy lives. Along with being an influencer, Anisa Benitez is an actor, entrepreneur, speaker, and model.
Prior to becoming a content creator full time, she worked for major brands like Entertainment Weekly, Google, and YouTube Music. Her website, More by Her, discusses the creative journeys of non-binary people.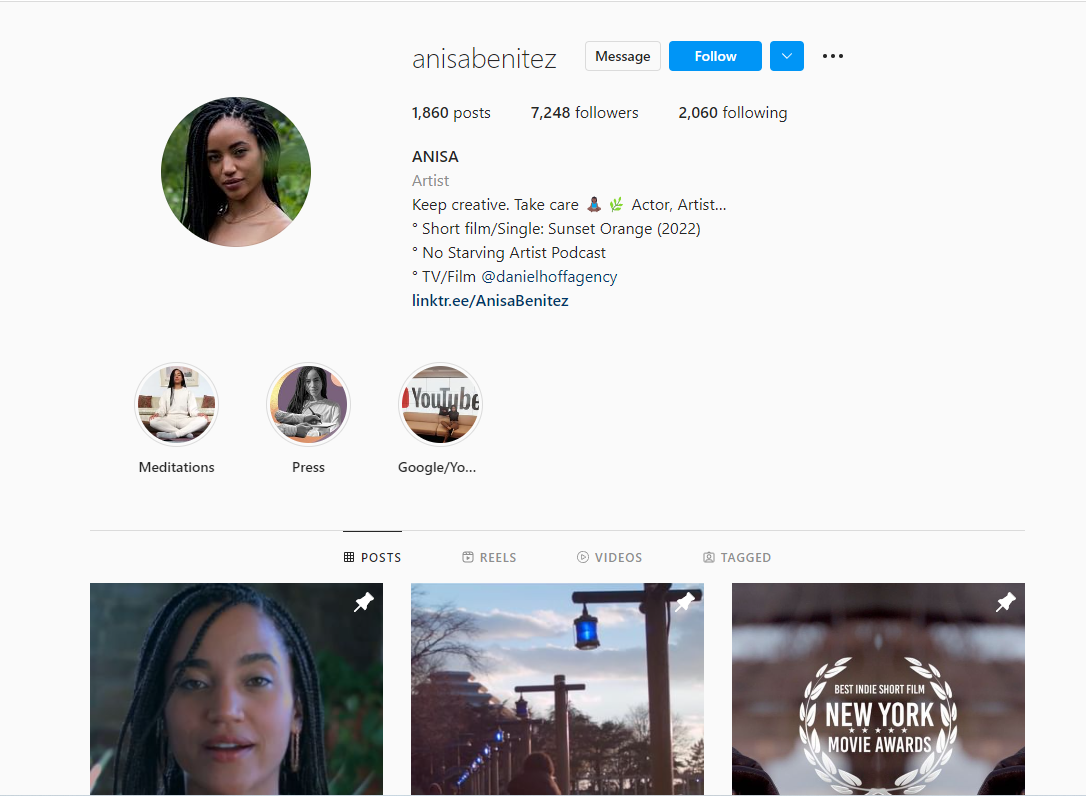 Source: @anisabenitez
Influencer Marketing in Health and Wellness Space
With health and wellness brands, it's crucial that you have access to the most trusted and successful influencers in the industry space. An influencer agency comes armed with vetted creators ready to promote your products.
References:
[1] https://globalwellnessinstitute.org/wp-content/uploads/2019/12/Global-Wellness-Economy-Bubble-Chart-2019-1-e1575501071855.jpg