Top Influencers are Using their Fame to Bring Attention to Key Issues
There was a time not so long ago when building awareness for a brand or an important cause was something that required teams of people backed by extensive resources and budgets. From expensive billboards and celebrity-backed telethons to guerilla marketing campaigns and door-to-door canvassing, there has been no shortage of creative ways over the years to reach the masses while encouraging a call to action.
Still, none of these tactics have proven nearly as "influential" as a simple line of text or a 60-second video clip from one of the countless self-made celebrities that have embraced the power of social media. And no one knows this fact more than the influencers themselves.
Modern-day influencers bring something to their audiences that not many organizations can replicate on their own – trust and relatability. This makes their endorsements (subtle or not) something that people stop and pay attention to – potentially leading to viral responses that can change lives in just a matter of clicks.
While many have painted the stigma of superficiality and self-promotion toward young emerging influencers, there are many new philanthropic trailblazers who leverage their immense social media power not for personal gain but to make a lasting impact on society. With their spotlight firmly fixed on important issues, they are using their voices and platforms to inspire others to join the fight for positive change.
1. Finn Harries
Finn Harries, the younger twin sibling of famed British influencer Jack Harries, has leveraged his platform to shine a spotlight on one of the most pressing issues of our times: climate change. Despite being just 29, Finn has amassed a staggering 1.2 million followers, who are inspired by his creative genius and unwavering dedication to environmental activism. As a multifaceted artist with expertise in design, filmmaking, and innovative storytelling, Finn has launched Earthrise Studio – a digital media brainchild that serves as a creative hub for content that speaks to impactful environmental reforms across the globe. The documentaries produced by Finn exude thought-provoking insights and unpack why significant changes are needed to ensure a sustainable future.
2. Malala Yousafzai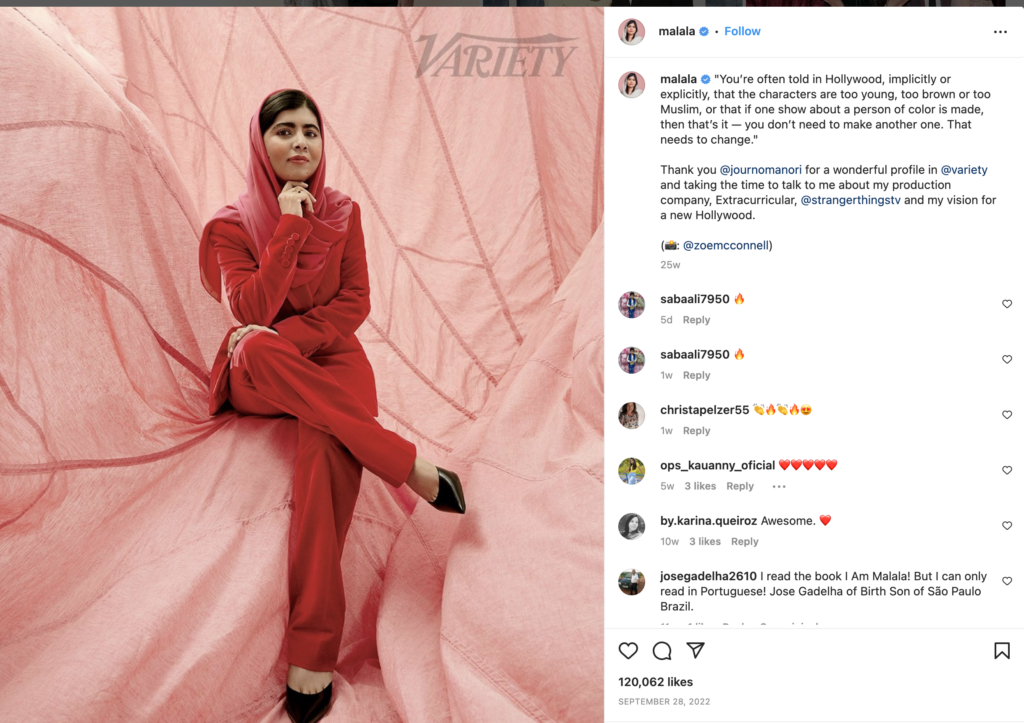 Malala Yousafzai is another influencer who focuses their fame on important global issues. After surviving a Taliban assassination attempt at 15 years of age, Malala has used her voice to advocate for justice and gender equality. She has dedicated her time and efforts to providing education to those living in poverty-stricken nations and has continued to raise awareness on important issues such as child marriage and adequate access to healthcare. Malala's work has inspired millions of young people around the world, and her message continues to carry a powerful influence.
3. Brene Brown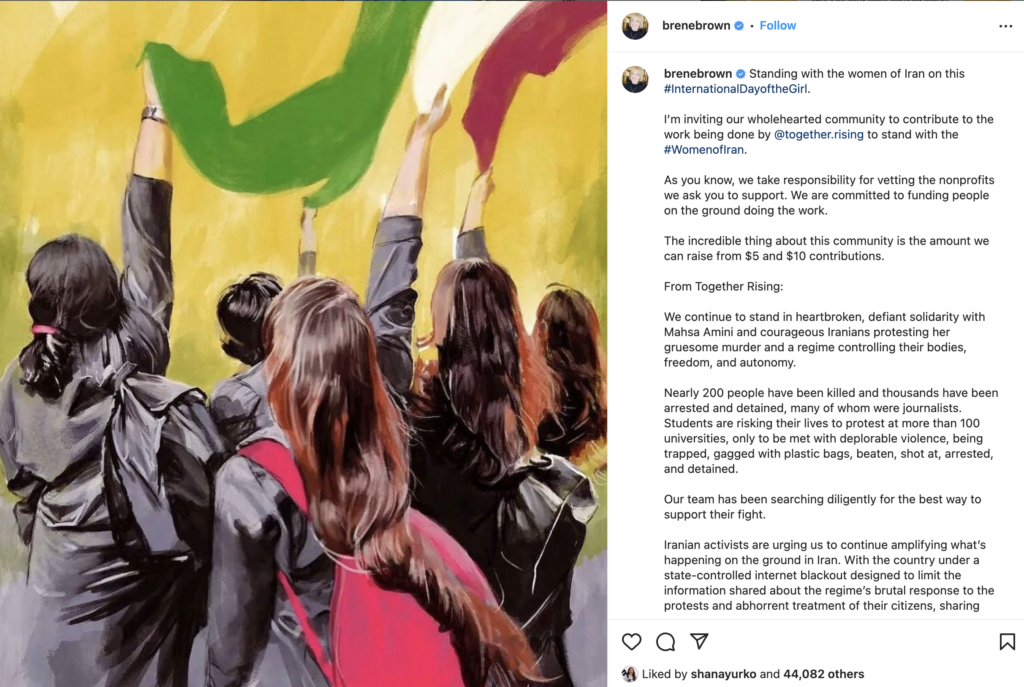 Brene Brown is a celebrated educator and thought leader whose work highlights the transformative power of vulnerability. Her captivating TED talks have enlightened countless people on the subject of building deep, meaningful connections, and her bestselling books have provided an invaluable framework for self-exploration and personal development. Brene is a powerful voice in the realm of mental health advocacy, inspiring individuals everywhere to prioritize their well-being and seek support when they need it most. Her bold, uplifting message has touched the lives of millions, making her a true agent of change.

4. Jesús Morales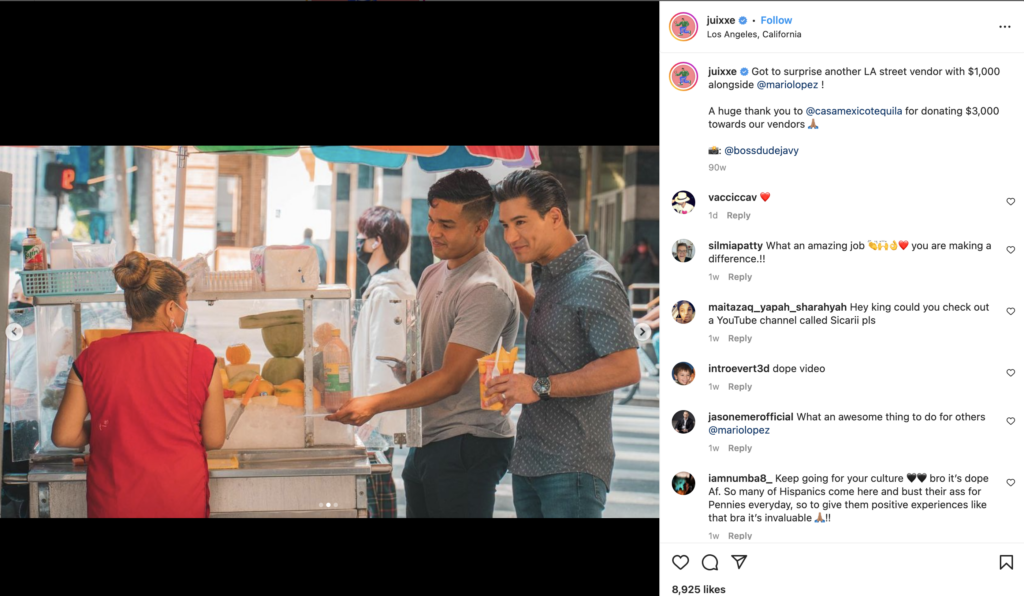 Jesús Morales has been an inspiring influencer in the Latino community for many years. Just 25 years old, Jesús, also known as Juxxee on social media, has used his fame on TikTok and Instagram to gain a following of nearly 200,000 people. Jesús focuses his attention and fame on helping local street vendors gain recognition and attention for their businesses. His channels are filled with videos of him leaving "tips" of more than $1000 to local businesses while giving them shoutouts and highlighting the amazing products they have to offer. Most recently, a taco stand near National City in San Diego received viral attention after Jesús started a GoFundMe donation for the business owner. Thanks to Jesús' online visibility, the GoFundMe page raised nearly $50,000, letting the owner buy a food truck and expand his business.
Keith Lee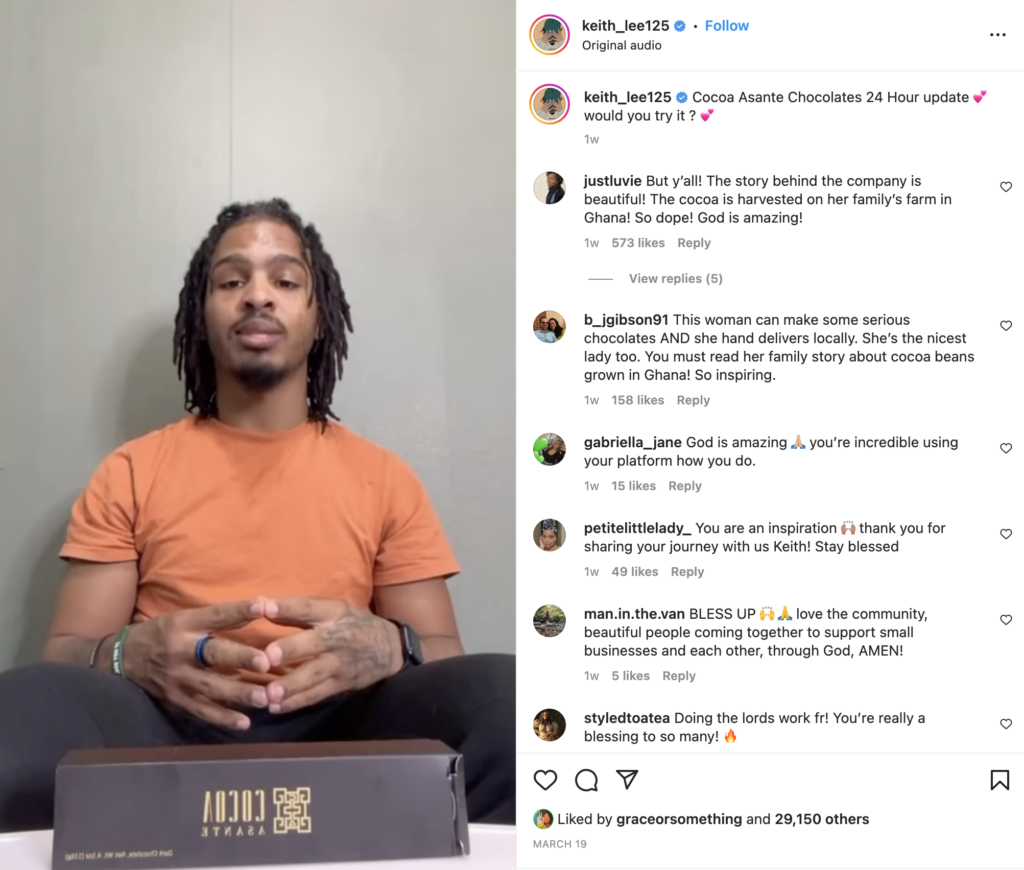 Keith Lee is a young TikTok food reviewer that has gained a massive following made up of millions of people around the world. Keith's rise to fame started in 2020 when he started video blogging about his wife and daughters while also reviewing mom-and-pop restaurants in his hometown.
But today, Keith's reviews of local restaurants and supporting businesses bring significant attention to those he features. Most recently, Keith reviewed a small artisanal chocolate brand named Cocoa Asante. After one honest review of their products, the company sold out of their products in under an hour, allowing the founder to quit her part-time job and focus solely on her products.
Loren Gray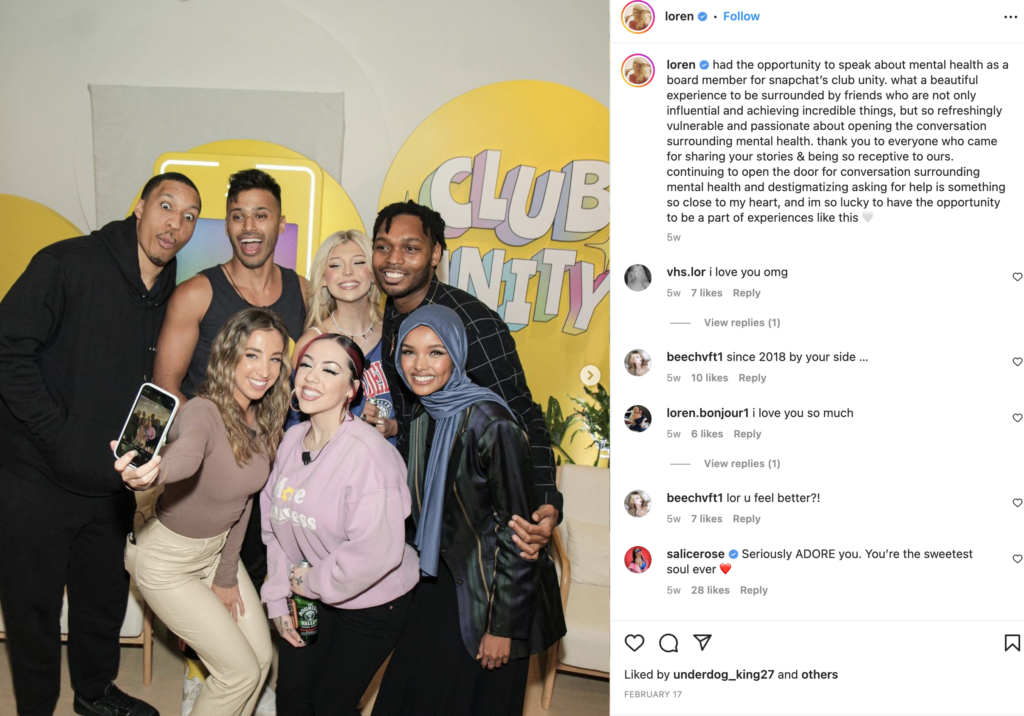 Loren Gray started developing a following on TikTok at 13 years of age, gaining attention for her singing and dance videos. Now, at only 18 years old, Loren has amassed nearly 45 million followers. Through her partnerships and sponsorships, Loren has become an incredibly successful influencer. Loren is continuously looking for ways to give back to the community and help others in need. Using her platform, she speaks out about important issues such as mental health, body positivity, and suicide prevention. She also regularly organizes giveaways on her social media accounts, donating thousands of dollars worth of products and services to those in need.
Charli D'Amelio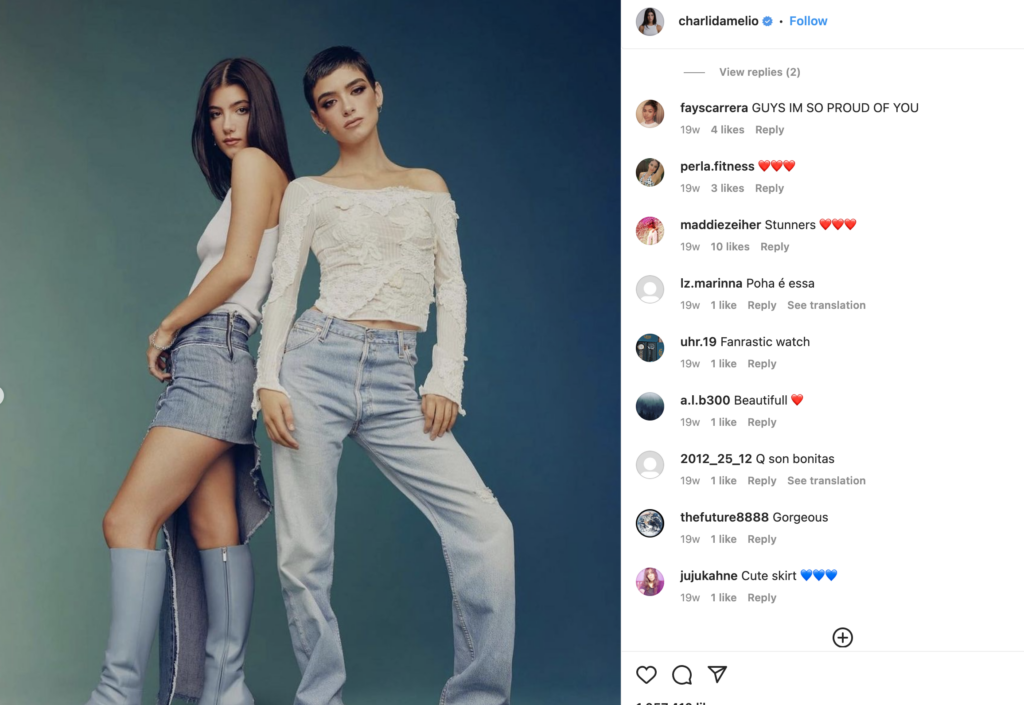 Charli D'Amelio is a TikTok sensation with an impressive following of over 150 million fans. Her dance and lip-sync videos have won over the hearts of many, and yet, she's not just a social media entertainer. Charli is well known for giving back and making a difference in the lives of others. She has worked with multiple charities over the years, backing causes such as breast cancer research and COVID-19 relief, and has donated hundreds of thousands of dollars to help those causes.
Recently, Charli teamed up with her sister Dixie to launch 444 Capital, a venture capital fund that invests in start-ups and early-stage companies. Their goal is to support entrepreneurs, especially those from underserved communities, by helping launch high-growth startups. Charli D'Amelio is an inspiring influencer who uses her fame to make this world a better place.
Beyond Consumerism: Influencers Shifting Their Focus on Doing Good For Others
The power of social media influencers goes beyond flashy sponsored posts and luxury lifestyles. As the world grapples with post-pandemic economic hardships, some influencers are using their reach for the greater good. Through acts of kindness and promoting charitable causes, these influencers are proving that compassion and generosity can be just as influential as any material possession. While the current economic climate may pose challenges, it's heartwarming to see individuals use their influence to create positive change in the world.
The Future of Influencer-Driven Awareness and Marketing
The power of social media influencers cannot be overstated in today's society. With millions of followers on various platforms, they have a unique sway over people's beliefs and attitudes toward products, causes, and even political candidates. Their influence is so great that many turn to them for guidance over traditional sources such as politicians, celebrities, and media outlets. It's amazing to see how one person with a strong social media presence can impact the world in such a significant way.
With this level of influence, many influencers have started to focus on using their platforms for good. Whether it's raising money for charities, advocating for social causes, or helping small businesses, influencers are using their reach and resources to make a difference in the world. This shift towards social responsibility among influencers is a positive development that promises to have a significant impact on society.

Sources:
https://www.finnharries.com/
https://malala.org/malalas-story
https://brenebrown.com/
https://www.becauseofthemwecan.com/blogs/the-feels/tiktok-influencer-keith-lee-helps-black-owned-chocolate-brand-sell-out-in-33-minutes
https://iamlorengray.com/
https://www.forbes.com/sites/alexandrasternlicht/2022/09/06/charli-and-dixie-damelio-turned-tiktok-fame-into-a-billionaire-backed-personal-brand-that-hinges-on-their-personal-lives/?sh=45a5171f7594
https://www.sandiegouniontribune.com/business/story/2023-02-27/viral-taco-stand-gets-big-gofundme-gift-from-san-diego-tiktoker