For businesses, using social media and a solid social media marketing campaign is a major contributing factor for increased business success and, therefore, profits. However, if you're like the majority of business owners, you probably don't have a whole lot of free time on your hands with which you can develop and implement a social media marketing campaign; instead, you're probably already swamped, and the thought of fitting one more thing into your already busy schedule makes your heart start beating at an unhealthy speed. Learn more about our Influencer Marketing Agency for small businesses and how we can help you achieve your brand goals on social media.
However, being busy doesn't mean that your marketing efforts have to suffer. With the digital boom and more and more companies relying on the Internet to market their businesses, a plethora of services have emerged to catering social media marketing for businesses.
SOCIAL MEDIA MARKETING SERVICES FOR BUSINESSES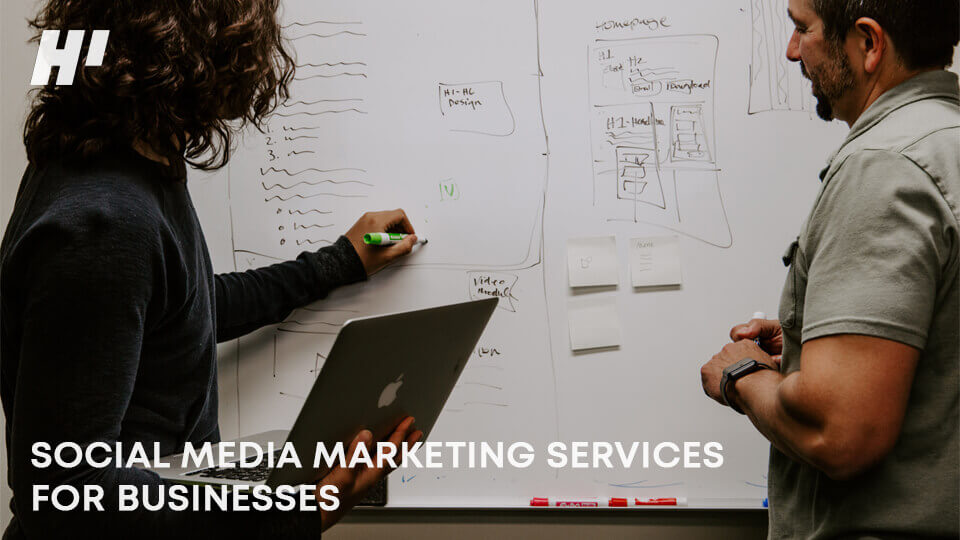 There are a variety of different social media marketing services that a burgeoning business may elect to utilize. Services can range from entire social media campaigns – from the goals to the campaign message to the execution to the aftermath – to help with individual needs, such as content creation or social media lead management. And, social media services can provide management for all of your social media platforms. Facebook, Twitter, LinkedIn, and more can all be managed simultaneously. We talk about social media advantages in this post.
Check out our social media marketing services list of some of the top social media services for businesses today:
Digital Sherpa
Digital Sherpa is one of many social media services out there that will provide your business with the full range of social media management tools. Their social media approach is so inclusive, in fact, that they'll build your Facebook page or Twitter profile, manage all of the content, handle social media promotional campaigns, and gather analytics and data about your sites' performance. Digital Sherpa is actually fairly reasonably priced for small businesses, especially considering the massive payoff that social media services can bring. Plans for businesses hoping to use Digital Sherpa's services start at $59 per month.
Hay There
If you're a small business hoping to outsource your social media management, Hay There Social Media Consulting and Management Services is a great option. Like Digital Sherpa, your business will benefit from social-profile set-up, community building, content creation, setting goals, tracking results, and more.
SocialCentiv
Not every business needs a full-on management service for their social media needs. While the complete package can be a great option for many businesses, others simply can't afford it or prefer to keep their social media marketing in-house. Here's where SocialCentiv comes in. SocialCentiv helps businesses find consumers via Twitter by using highly targeted metrics. Need to find new clients? SocialCentiv is the perfect solution. There are a variety of other apps and services like SocialCentiv out there that can help you do anything from master the hashtag to generate leads. The cost is $49 per month, but a free trial of 30 days is offered to newcomers.
Hootsuite
When it comes to effectively managing your different social media networks, Hootsuite is a goldmine. Hootsuite allows you to manage all of your social media platforms from a single, centralized location; allows you to schedule messages; can be shared amongst your entire social media time to ensure optimal efficiency; and measures the effectiveness of all of your social media campaigns. Hootsuite provides new users with a 30-day free trial. After that, the "Pro" version of Hootsuite is $9.99 per month, and the "Enterprise" version, which is intended for much large corporations or government agencies, is more expensive.
Sprout Social
Sprout Social is a favorite social media management tool for small businesses. Using Sprout Social, all of your inbox messages from all your different social media platforms will collect in one spot, offers comprehensive reports, provides you with tips about what you could be doing better, and is incredibly user-friendly. The small businesses plan starts at $39 per month, the Deluxe plan starts at $59 per month, and the Premium plan – with comes with unlimited profile maintenance – is priced at a whopping $899 per month.
BENEFITS OF USING SOCIAL MEDIA FOR SMALL BUSINESS SERVICES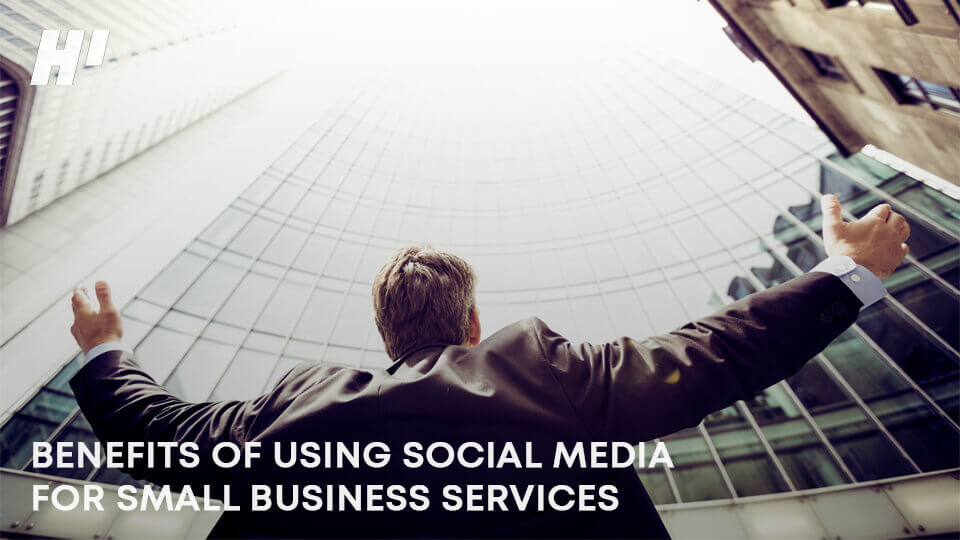 Not using social media services – even if they're not all-inclusive – is an unwise choice that, unfortunately, too many businesses make. Even if you are social media-savvy, asking for professional help can maximize your efforts and breathe new life into an already-great campaign. Some benefits of using social media services are:
Better conversion rates
Fewer outside marketing costs (social media is marketing)
More brand recognition
Increased customer loyalty
Additional opportunities to connect with customers and potential customers
Better customer experiences
More customer insights
Increased traffic to your website
Better SEO (that's right, search engines love social media, too)
To put it succinctly, a great social media campaign will lead to all of the above; but, making a social media campaign great can be extremely trying, if not impossible, without the help of outside social media services.
Disadvantages to using social media services are minimal. If you're using more than one company, than a lack of consistency in social media efforts may present itself. Or, if you don't do your homework before purchasing, you may find yourself paying for social media services that you can't afford. Another thing that most business owners don't realize is that a successful social media marketing strategy takes time – a boom in followers or profits won't happen overnight, regardless of whether or not you seek professional services.
INCREASE YOUR SOCIAL MEDIA EFFECTIVENESS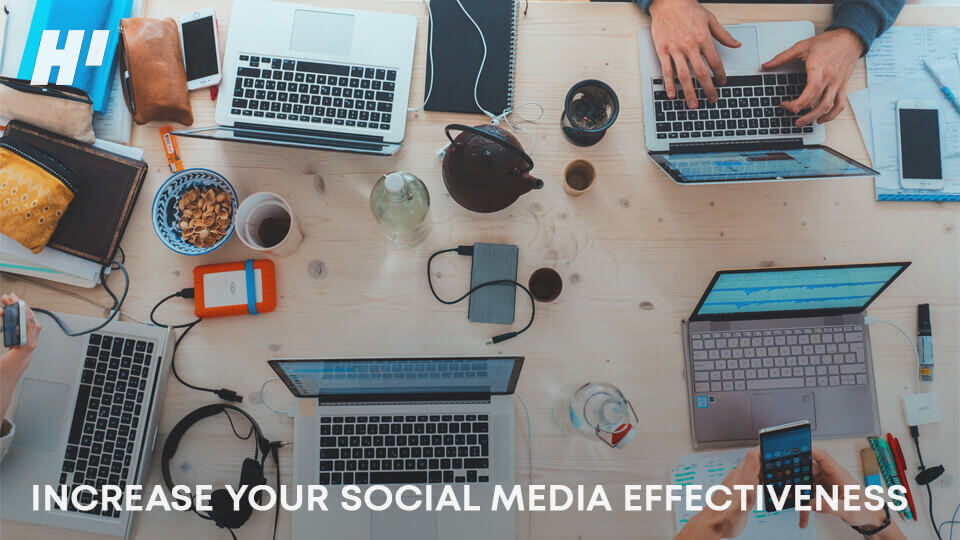 For companies that want to see more traffic to their website, more leads, and more conversions from leads to sales, social media is key. While a do-it-yourself approach can be appropriate in the beginning, as your company and social following grows, chances are you're going to need some management help for maximum effectiveness. Choose a social media management service that can handle all of your social media campaigns needs, or opt for something more minimal to give you the support you need.
Remember, services may appear expensive at first, but chances are using a service will end up saving you loads of money, and be a much more efficient way to yield the results that you're looking for. If you're looking for these types of services, contact us! We're a social media marketing agency for small and large businesses.
Using influencers on social media can greatly boost your business.
F.A.Q.
How social media marketing can help businesses?
Social media provides a unique opportunity to expose your business online to hundreds or even thousands of potential prospects. See how Instagram fitness influencers are a great example of how you can boost your brand if you're in the fitness industry.