Many people dream of quitting their day jobs and traveling the world, which may be why travel influencers are among the most popular types of influencers. Digital nomads go where they want, live where they want, and enjoy a flexible schedule that allows them to "unplug" whenever they choose.
Here are the top digital nomad influencers across different industries and what they offer for their fanbase and brands.
Chris Brogan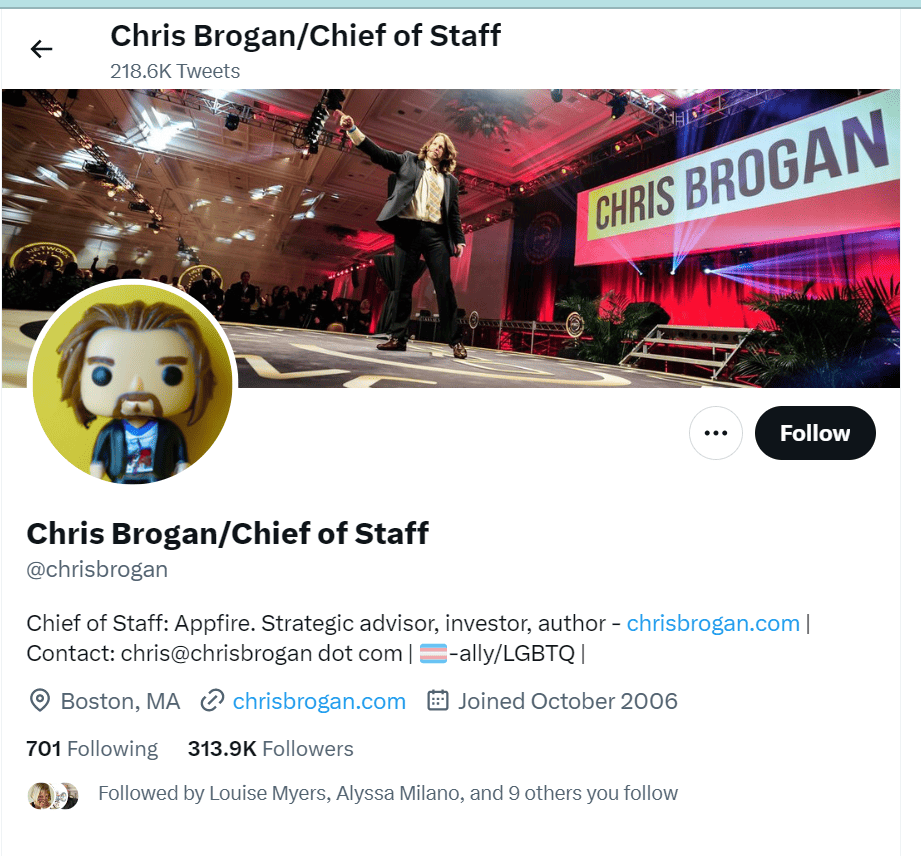 Source: Twitter
Chris Brogan has been blogging since before it was called blogging. He travels constantly and promotes content on his blog, which has reached the Technorati Top 100. His content covers a wide range of topics, including posts on business and living as a digital nomad. Chris also claims the titles of journalist, marketer, speaker, inventor, and New York Times bestselling author.
Mike Elgan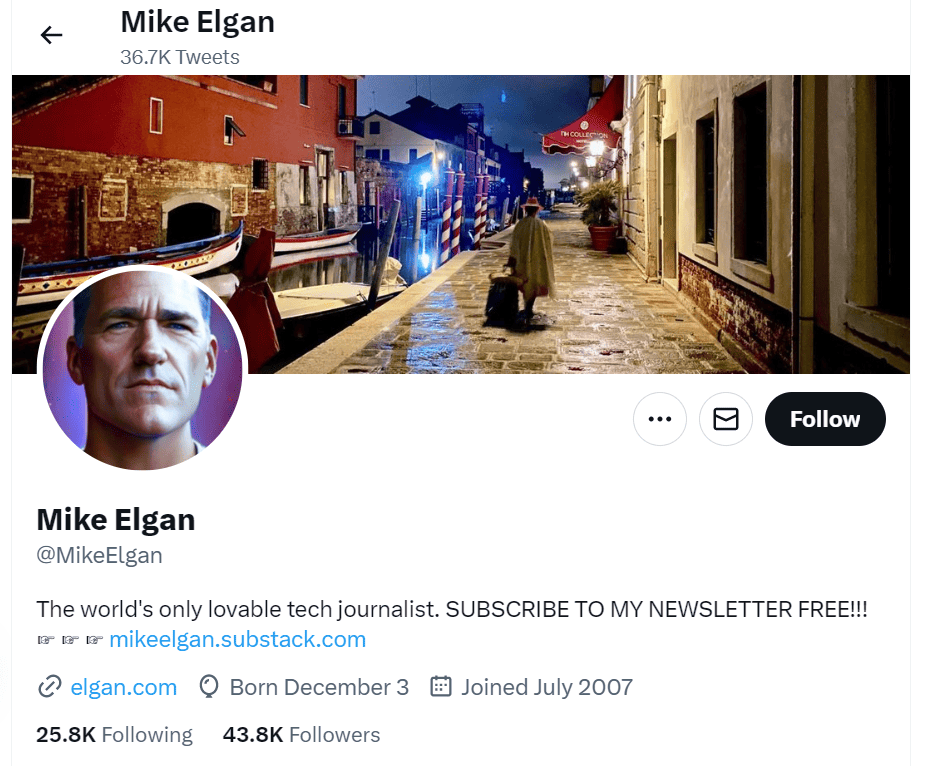 Source: Twitter
Branded as "the world's only lovable tech journalist," Mike Elgan is a prominent technology influencer and digital nomad with an independent career. His tech content has appeared in virtually every major technology publication, including ComputerWorld and Information Week.
Christine Gilbert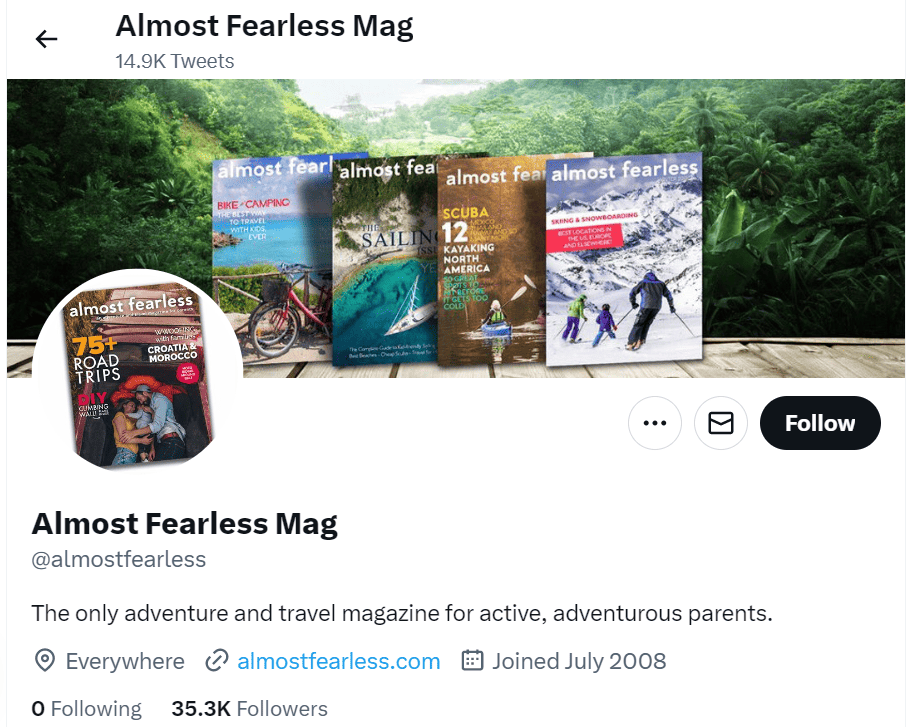 Source: Twitter
After feeling like she wasted her 20s in a monotonous job, Christine Gilbert created a life many only dream of. She and her husband sold everything and moved abroad with their family dogs, blogging about the experience to help others become "vagabonds" like them. She also created the Almost Fearless Mag, which is "the only adventure and travel magazine for active, adventurous parents."
The Nomad Flag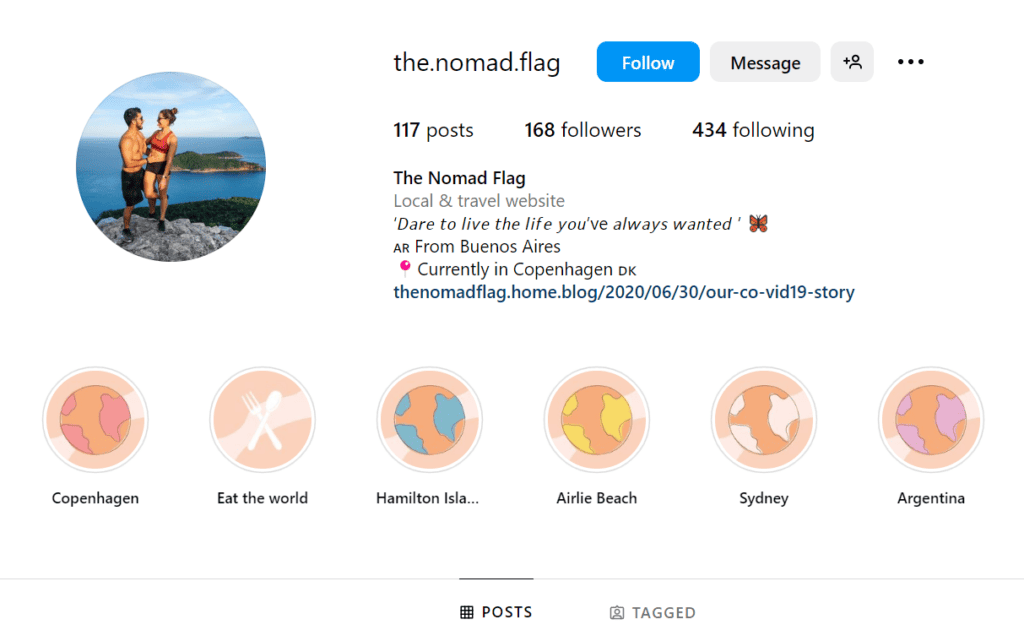 Source: Instagram
The Nomad Flag is run by Keith, a techie and writer with over 20 years of travel experience. He shares expert advice and tips on solo travel and slow travel. Instead of rushing through attractions, Keith recommends taking the time to sample the local culture and experience the off-the-beaten path locations. He also shares practical travel tips like how to learn a language, books for digital nomads, and how to keep up with fitness on the go.
Chris Guillebeau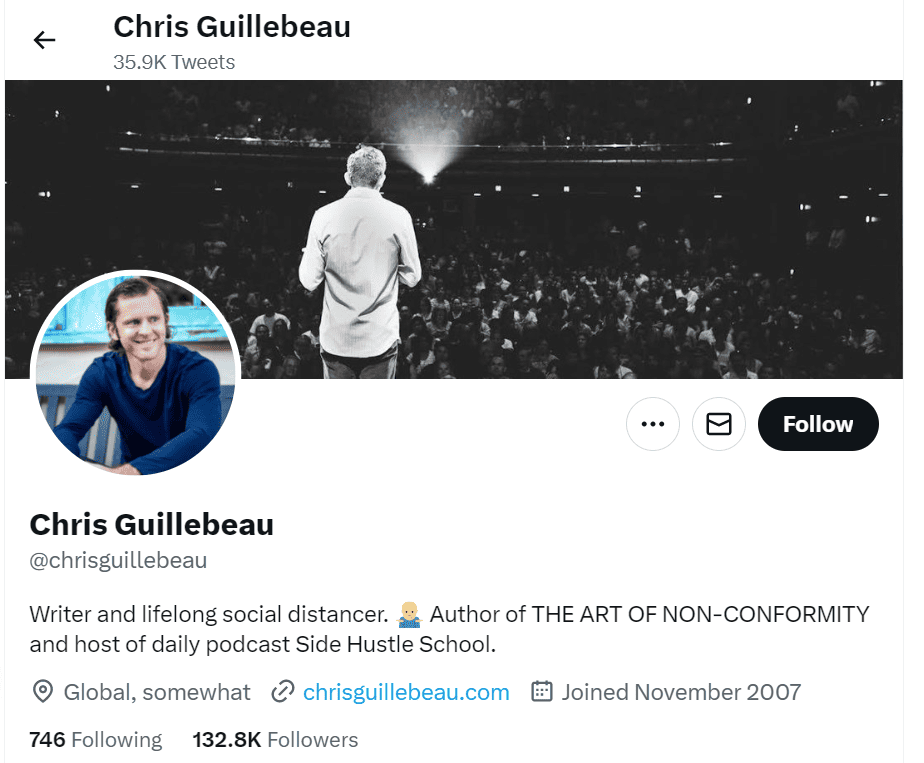 Source: Twitter
Chris Guillebeau is a prominent travel influencer and a leader in what he calls "the crusade against convention." His primary goal is to travel to every country in the world before his 35th birthday, which he shares on his social media accounts. He also has a blog titled "The Art of Nonconformity" to provide his followers with tips and advice to live more fulfilling lives in work, travel, and everything in between.
Silvia Lawrance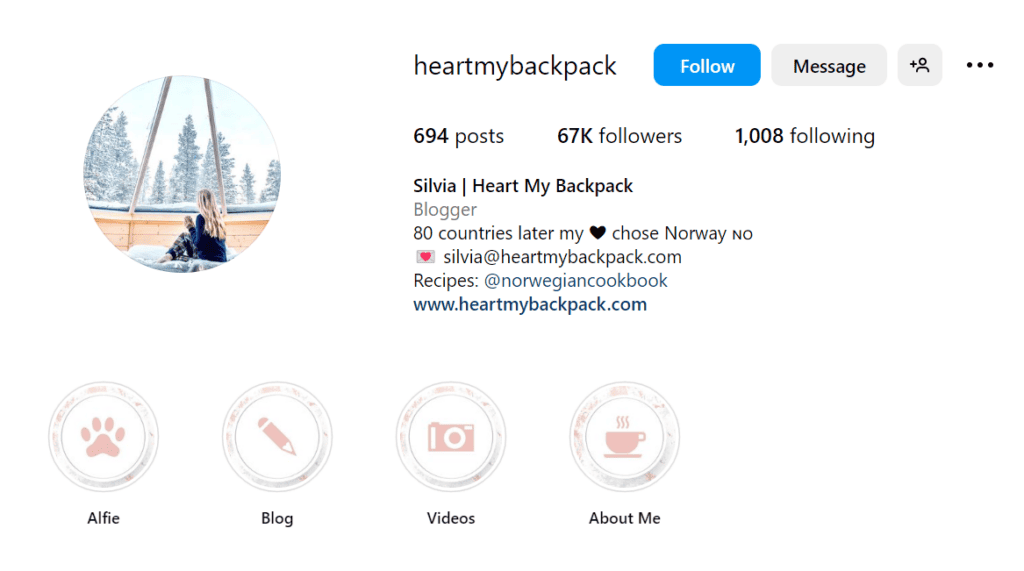 Source: Instagram
After backpacking across most of the world, American-Norwegian Silvia Lawrance chose to settle down in Norway and create her travel business. She shares a range of travel tips and advice for her followers, including practical advice for traveling in Norway, options for budget-friendly travel, stories from her time as a gritty backpacker before she put down roots in her native country.
MyBreakingViews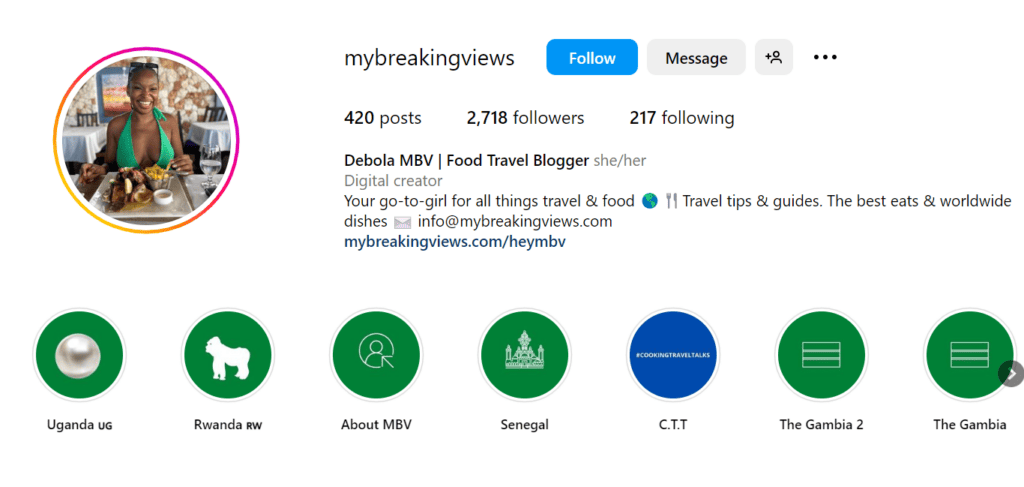 Source: Instagram
Part of being a digital nomad is being immersed in a culture, and a huge part of experiencing a new culture from the perspective of a local is through its food. Adebola of MyBreakingViews does just that, sharing her experiences of the world through food. From open-air markets to Michelin-starred spots and everything in between, Adebola offers intimate stories about her love of travel through food experiences across the country.
Matt Kepnes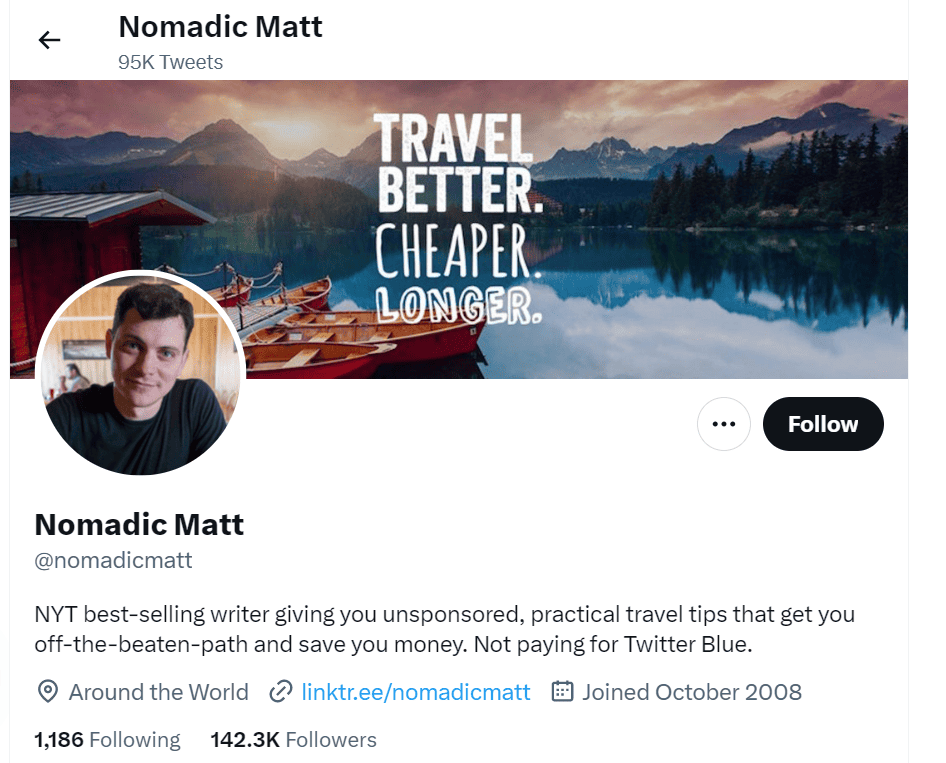 Source: Twitter
Matt Kepnes is a young, self-proclaimed "vagabond" who's been traveling on the road for several years and documenting his experiences on his blog and social media. His travel blog, "Nomadic Matt's Travel Site," features posts about traveling and his personal list of over 40 travel goals that includes visiting the Great Pyramids, climbing Mt. Kilimanjaro, and traveling to outer space.
Cody McKibben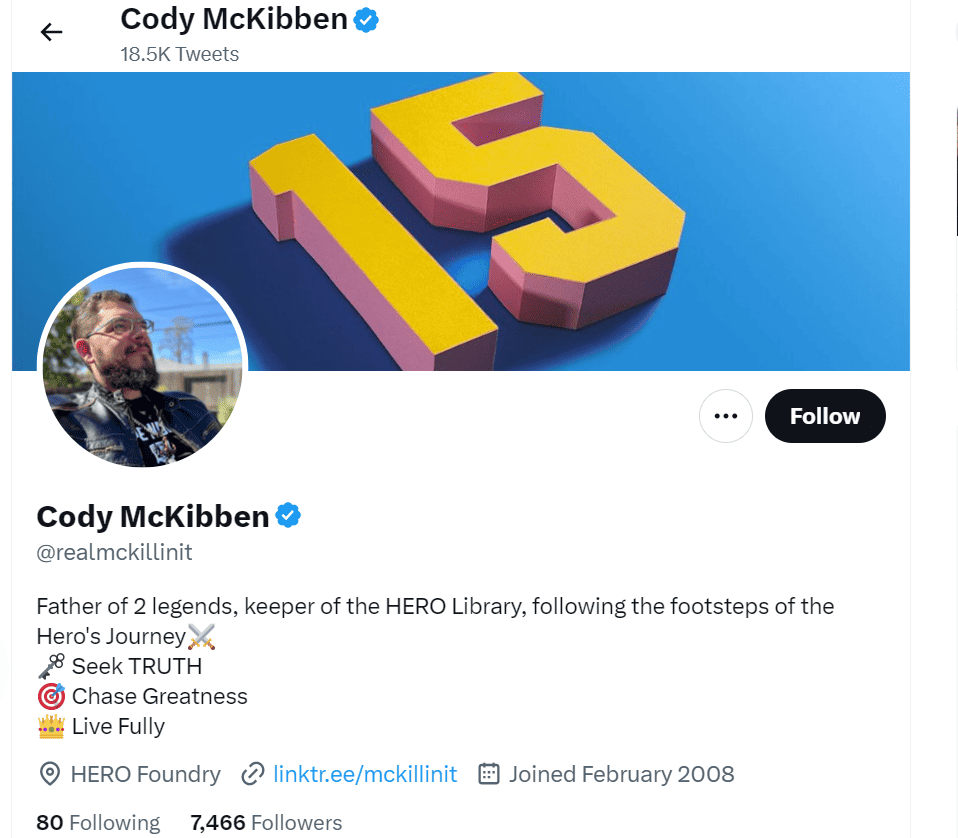 Source: Twitter
Cody McKibben has been traveling since shortly after college. Rather than build his career in a traditional way, he started blogging and found success as a digital nomad. He's been self-employed since 2007 and attracted attention from other prominent influencers like Chris Brogan and Guy Kawasaki. He currently runs his business and blog, "Thrilling Heroics," from Bangkok, Thailand and offers a unique perspective on trends and economics inspired by travel on four continents.
Lakshmi Sharath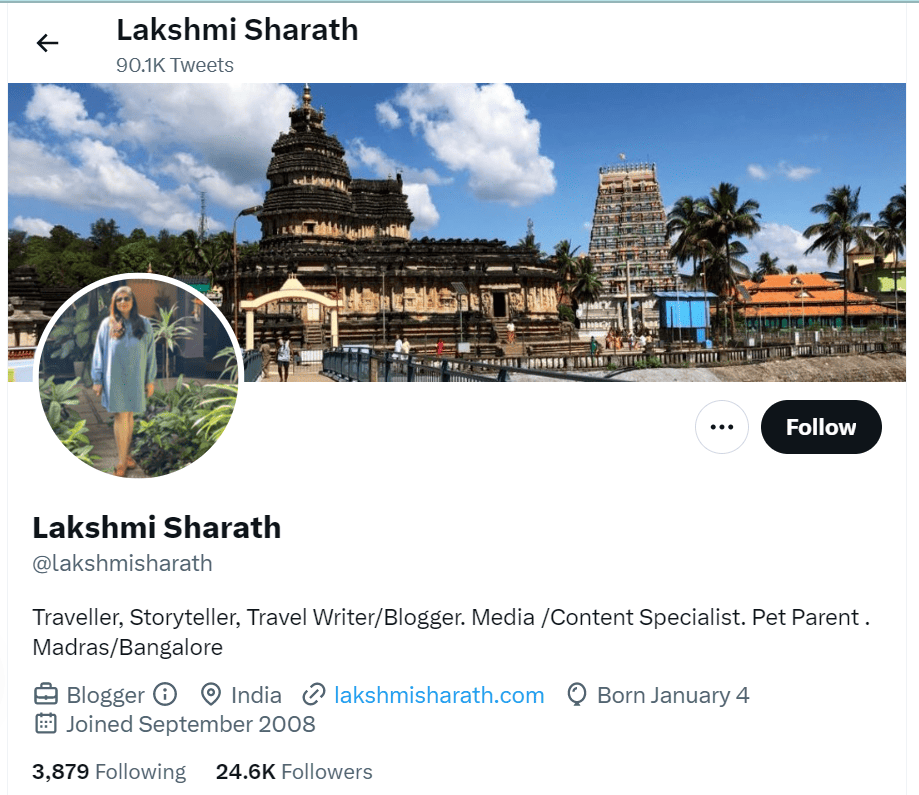 Source: Twitter
Lakshmi Sharath is a photographer and traveler from India who shares her experiences on her blog, "Travel with Lakshmi." Her content is highly varied and includes everything from travel tips to itineraries for specific destinations in the Balkans, Southeast Asia, and more. Much of her blog is dedicated to India, her home country, and provides a unique female perspective.
The Crowded Planet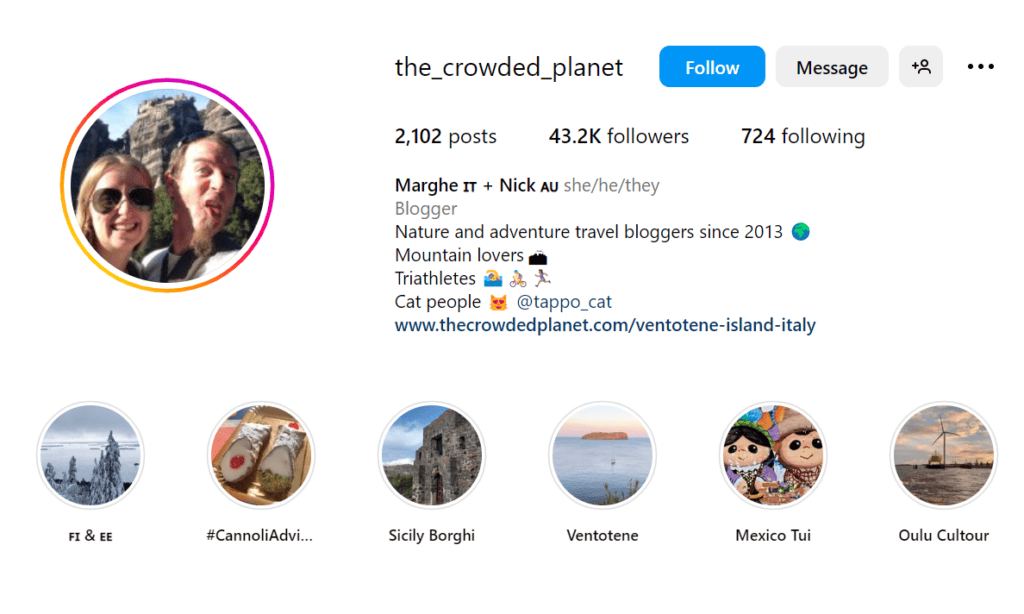 Source: Instagram
Margherita and Nick are a traveling couple with a travel-focused blog, "The Crowded Planet." Margherita is a writer from Italy and Nick is a photographer from Australia, bringing diverse perspectives to the travel space. Together, they have traveled to over 85 countries and share a passion for sustainable travel.
Torbjørn C. Pedersen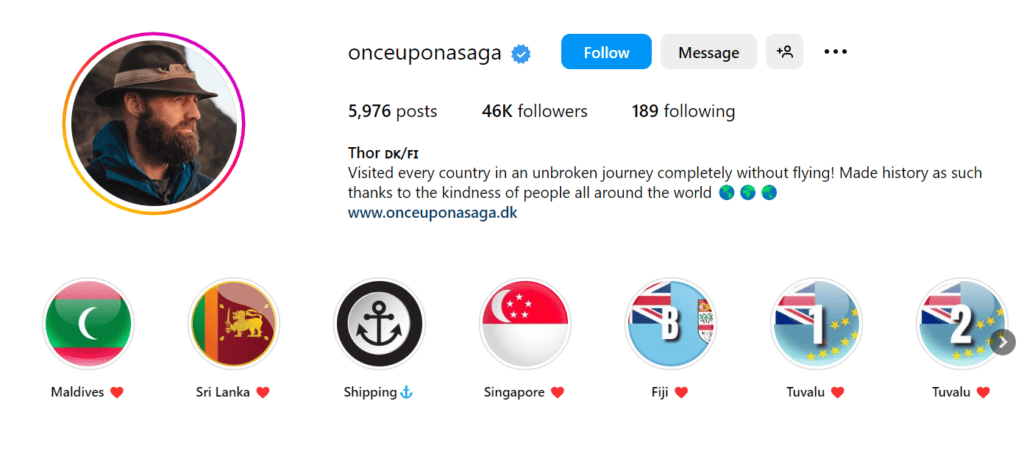 Source: Instagram
Torbjørn C. Pedersen is a Danish influencer with a goal to travel to every country in the world and share his stories. Several digital nomads share this goal, but he differs in that he's determined to travel without taking a single flight. At 194 countries visited, he's getting close. He's also a motivational speaker and Red Cross ambassador who shares advice and tips for slow travel.
Nellie Huang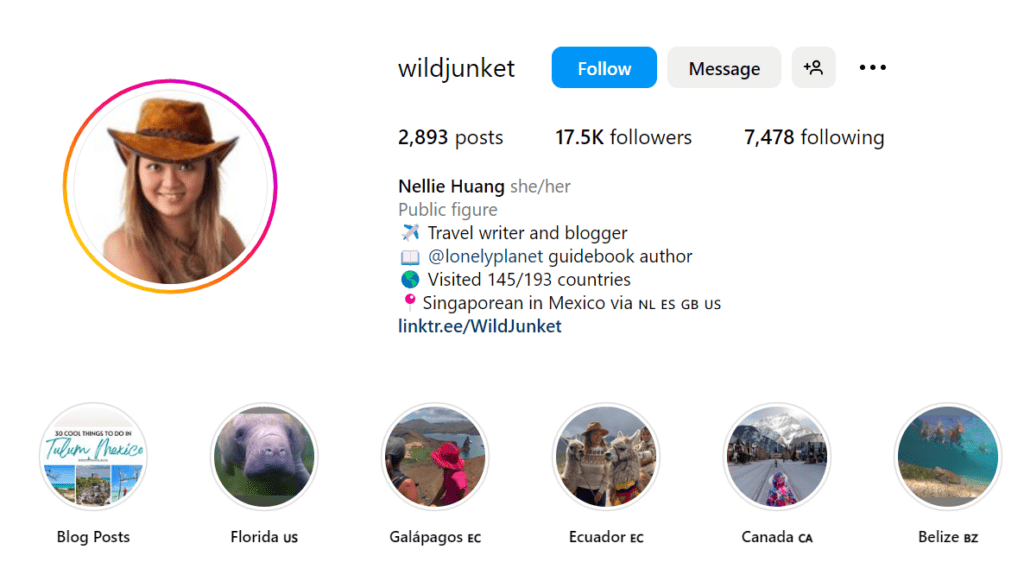 Source: Instagram
Nellie Huang is an adventure travel blogger from Singapore who currently lives in Amsterdam. She shares her life with her partner and daughter, all of whom travel regularly. Like others, she wants to visit all the countries in the world and started her blog to share tips for adventure travel. She's been featured on BBC Travel, National Geographic, and CNN.
Chasing the Donkey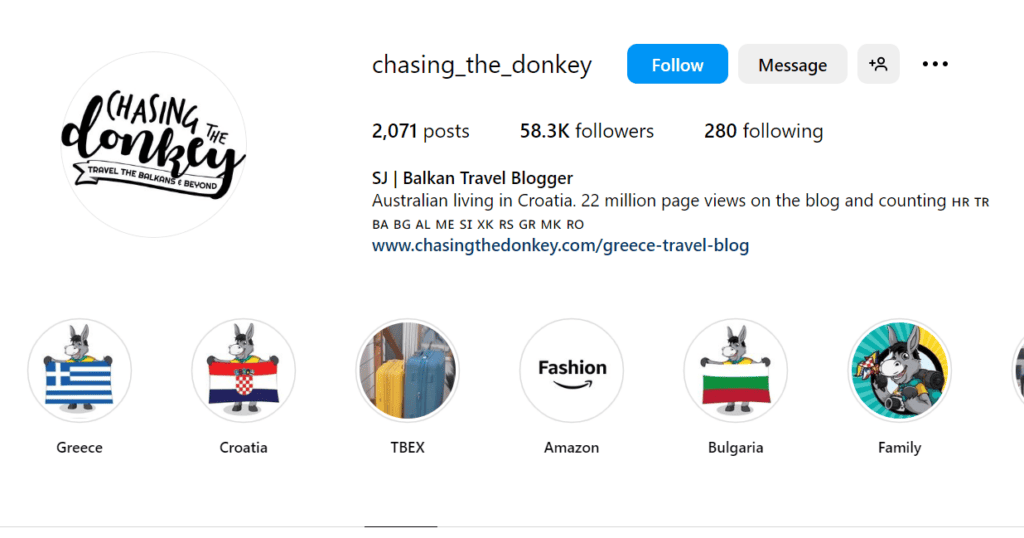 Source: Instagram
Sarah Jane and Mate are an Australian couple who, after giving birth to their first son, packed up their family and moved to Croatia. They currently travel their native country and the Balkans as a family while sharing stories and tips for other digital nomads. There's a lot of additional travel content beyond the Balkans as well.
Rolf Potts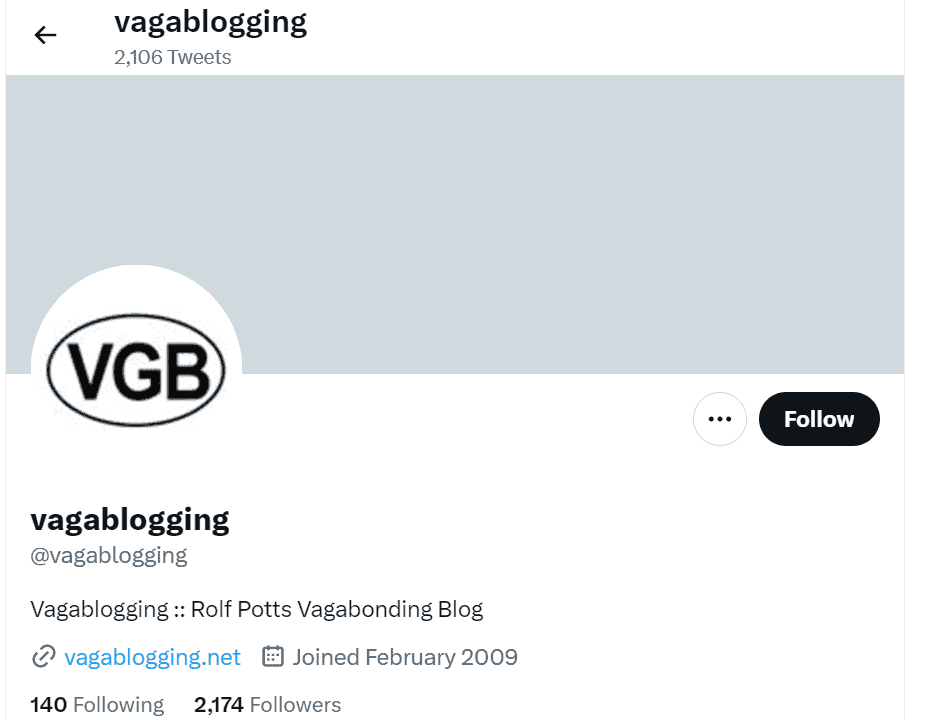 Source: Twitter
Rolf Potts is a man of the world. As a traveling reporter, he's covered stories from locations in over 50 countries for major publications like National Geographic Traveler, Conde Nast Traveler, The Travel Channel, and The New York Times Magazine. He also runs his blog, "Vagabonding."
Black Digital Nomad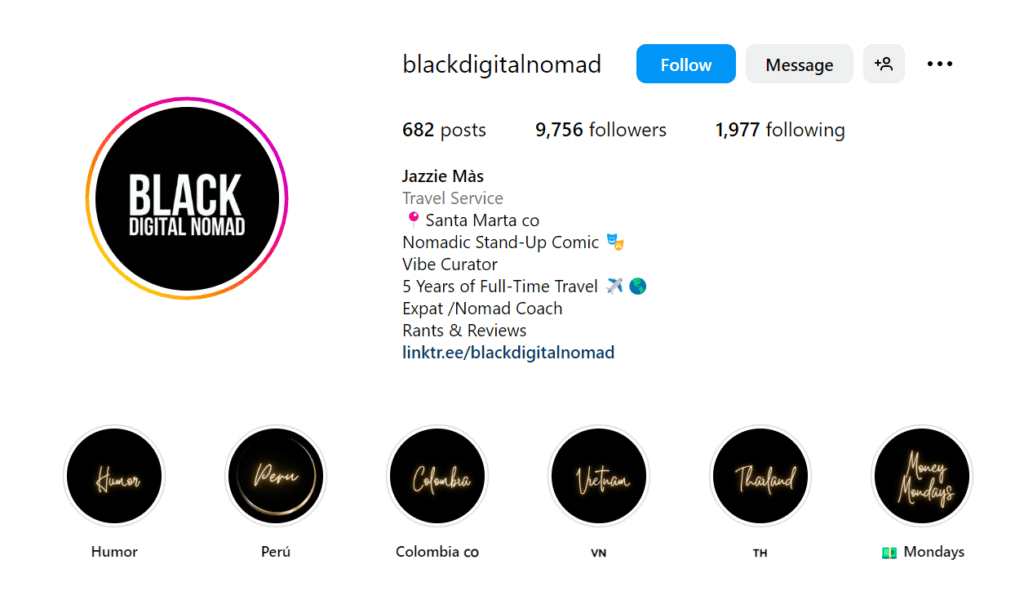 Source: Instagram
Created by an American couple that grew tired of hustle culture, Black Digital Nomad is a travel blog that offers advice, support, and inspiration tailored to the Black community. The blog covers several related topics, such as visa processes, psychotherapy on the road, and balancing work and travel. The couple also provides nomadic coaching to help others live the life of their dreams.
The Poor Traveler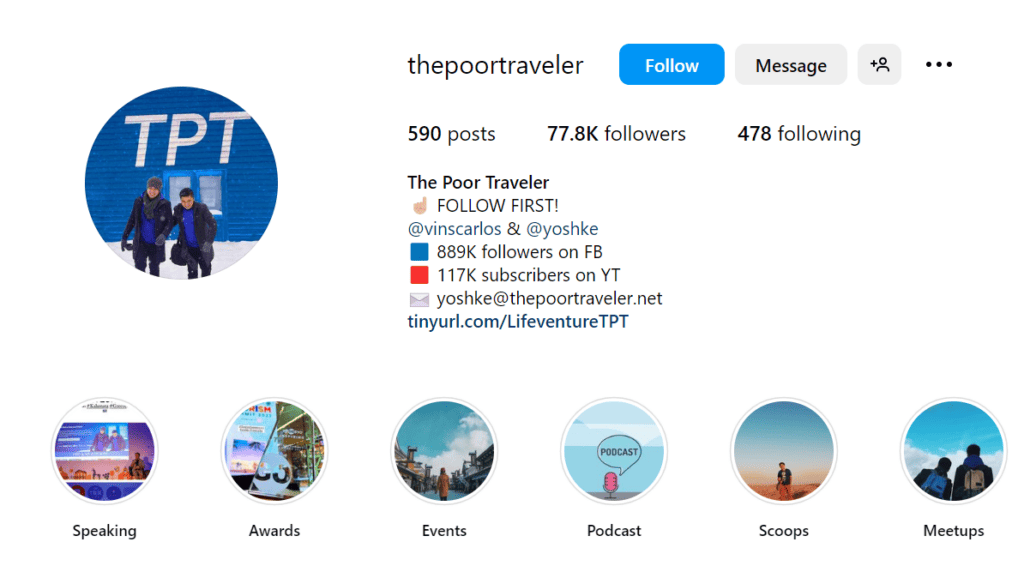 Source: Instagram
Started by Vins and Yosh from the Philippines, The Poor Traveler is a budget-focused travel blog that helps others with humble means see the world. Both from modest backgrounds, Vins and Yosh came together to live the dream of traveling the world together. Much of their content is practical and focuses on traveling smart and avoiding scams, overspending, or getting lost in unfamiliar places.
Lea and Jonathan Woodward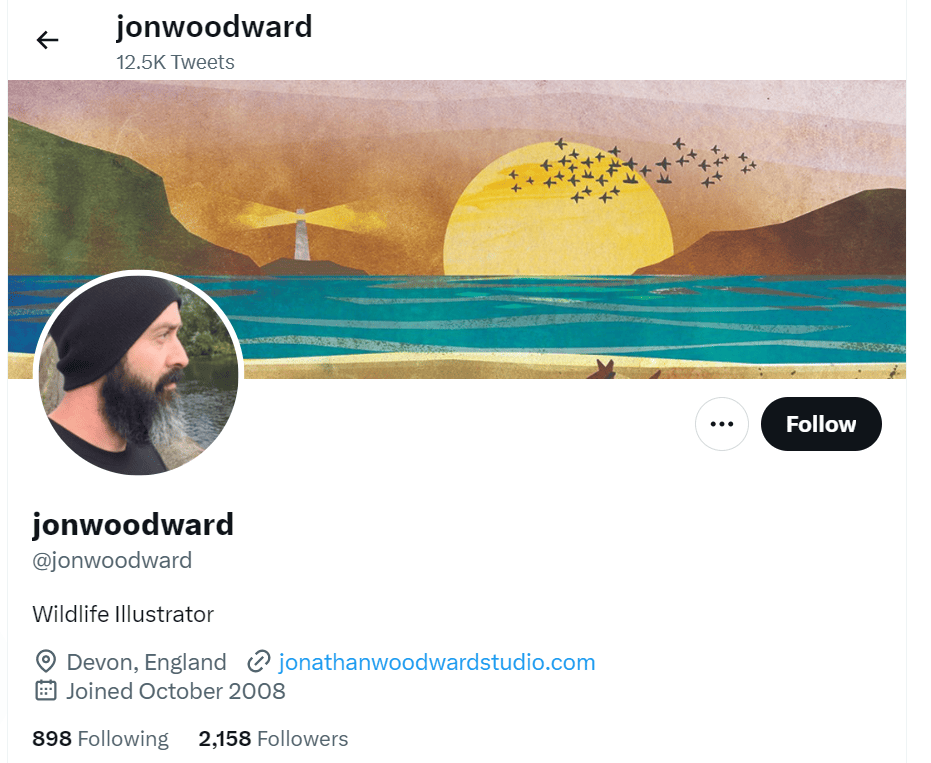 Source: Twitter
Lea and Jonathan Woodward started life as a management consultant and corporate graphic designer, respectively. After a corporate layoff and some other life changes, they decided to start a company together and travel the world. They're now the owners of a successful business dedicated to helping people achieve independent lifestyles.
Half Half Travel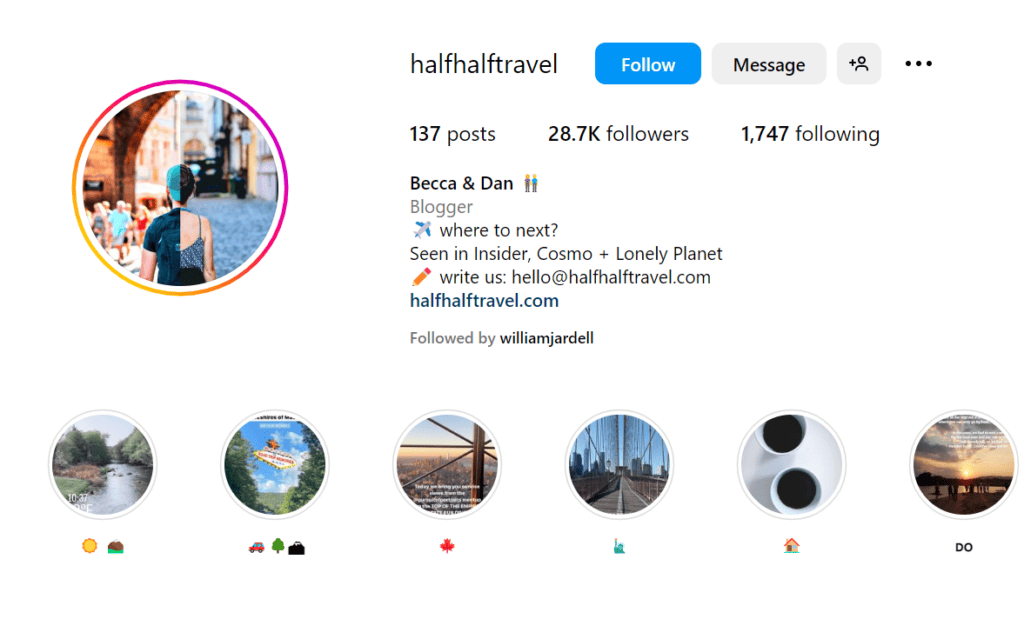 Source: Instagram
Becca and Dan of Half Half Travel are digital nomads who operate a blog and social media accounts to promote travel. They share content like photos, travel guides, and personal advice based on their experiences working remotely and traveling the world. One of the aspects of their approach that's unique is that they represent their photos with two separate halves merged together for a new perspective.
Trisha Velarmino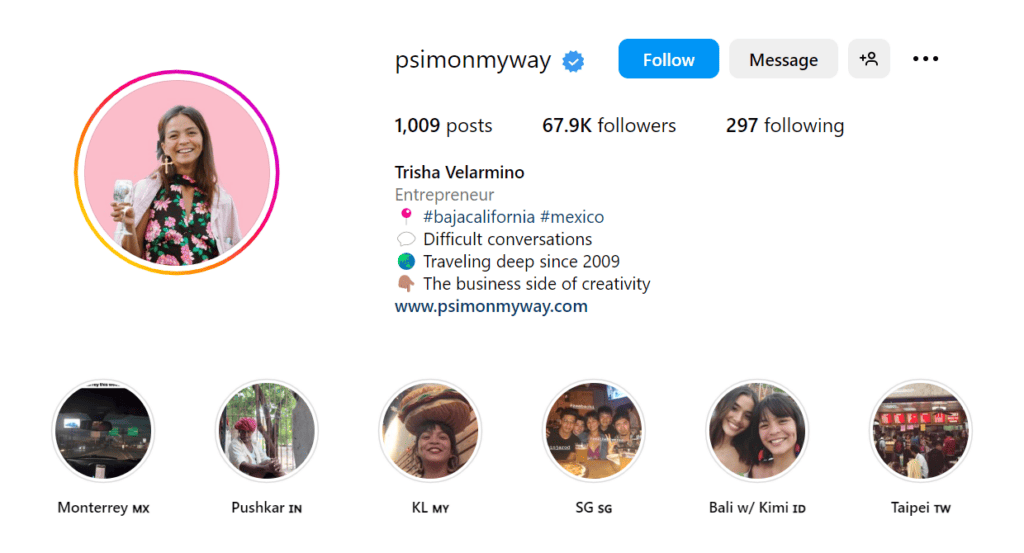 Source: Instagram
Trisha Velarmino was born and raised in the Philippines, but she's now a conscious world traveler. Her blog, "P.S. I'm On My Way," discusses travel in a female-friendly way with anecdotes about Trisha's experiences and personal growth. She's been featured in many major outlets, including BBC, TED, CNN, and Cosmopolitan.
Hobo with a Laptop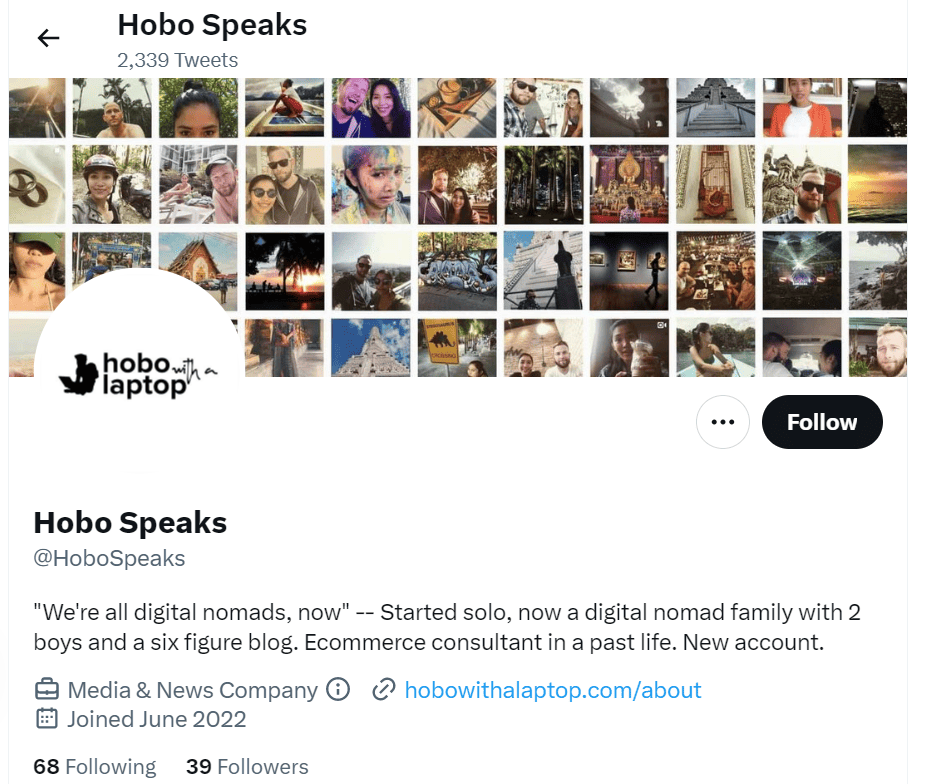 Source: Twitter
Mike and Oshin are a couple who met while working, eloped, and created a travel and digital nomad blog together. They provide resources for digital nomads to discover opportunities to make the lifestyle work while staying fully remote.
Exploring the Digital Nomad Niche
Ranging from travel and lifestyle influencers to tech or business influencers who happen to live their lives while always on the go, digital nomads are a popular niche for all manner of brands. From travel and accommodation brands to technology companies to related industries like personal finance and clothing, digital nomads offer a lot of opportunities for brands to be seen by the ideal audience.