2023 is in full swing. The holiday season has passed, and social media platforms are preparing for the year ahead with new features and initiatives. Both influencers and marketing professionals need to know what the next year holds to prepare marketing campaigns.
Here are the top stories for January 2023 in social media and influencer marketing.
Facebook and Instagram Test Candid Stories
The platforms, under the umbrella of Meta, are testing Candid Stories, a new way for users to interact with friends and share what they're doing at the moment.[1] The twist is that these stories will only be visible to those who also share their own stories. Candid Stories can be captured from the stories camera, the multi-author story at the top of the feed, or from the notification reminder. This feature will be available for both Facebook and Instagram.
Facebook Offers Group Profiles
Similar to group pages, Group Profiles will allow users to create and share stories in a dedicated profile with their friends. The content will only be shared to group members instead of all followers and will post to the Group Profile feed.
Another collaborative feature the platform is launching is Collaborative Collections. This allows friends to save posts to a collaborative collection in the group or private messages.
Instagram Officially Added Notes
After a long testing period, Instagram is officially beginning the rollout for Notes. These short posts of up to 60 characters use just text and emojis, which can be shared to follows or people on the Close Friends list. The Note stays at the top of the inbox for 24 hours.
TikTok Tests Horizontal Full-Screen Mode with Select Users
Moving further into YouTube's territory, TikTok is testing a horizontal full-screen mode with select users globally. These users will have the option with the full-screen button to shift video into horizontal mode. With this expansion, influencers and creations have more flexibility to for content like beauty tutorials, cooking demos, and comedy sketches.
Like any test feature, it's unclear if TikTok will release the full-screen mode to all users eventually.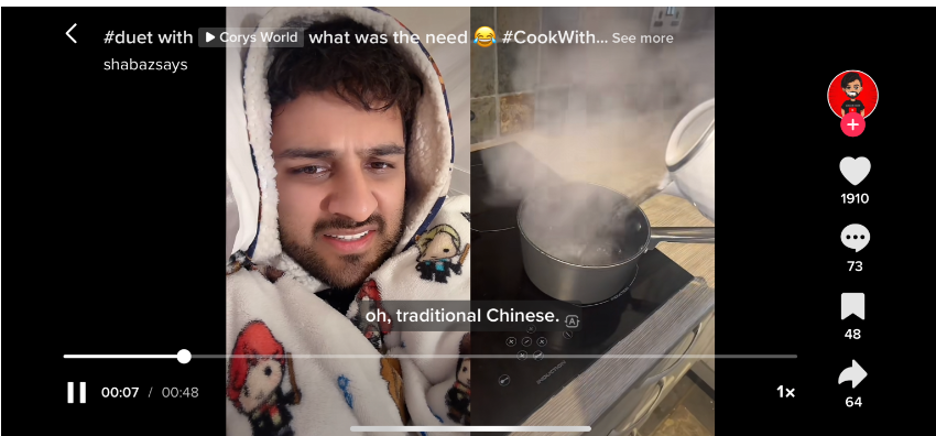 Source: TechCrunch
LinkedIn Improves Features for Company Pages
After launching creator analytics in 2022, LinkedIn added several new features for company pages, including an upgraded competitor analytics dashboard, automated subscription notifications for newsletters, SEO titles and descriptions for articles, and product showcases.[2]
Instagram Wants to Turn Photos into NFTs
Last year, Instagram selected a few creators to test out the ability to share NFTs that they created. They also tested the option to connect digital wallets and tag creators of select NFTs they displayed.
Now, Instagram is offering the ability for creators to make their own NFTs on the platform and sell them to users on or off Instagram. It's only available in the US right now, but could expand globally in the future.
L'Oreal Embraces Influencers Over 40
While many brands rely on young influencers in the Gen Z and millennial generations, L'Oreal is one of the brands embracing older influencers for its campaigns and bridging the gap in the market.
For its new Age Perfect Rosy-Oil Serum, L'Oreal Paris is enlisting the help of 10 influencers between 45 and 84 years of age. This first-of-its-kind marketing campaign offers something for the neglected audience – those aged 45 and older – which represents about 13% of Instagram users.
TikTok Launches a Talent Manager Portal for the Creator Marketplace
TikTok is making is easier for brands to connect with creators with a new update to its Creator Marketplace. Talent managers now have the option to oversee, execute, and analyze the brand opportunities and campaigns for their clients.
With authorization, talent managers can log into the marketplace to negotiate contracts, manage deals, and handle creative feedback. This helps the platform serve creators in the celebrity sphere, not just micro influencers.
Revenue Sharing Is Headed to YouTube Shorts
YouTube announced that revenue sharing will begin for creators of YouTube Shorts starting February 1st. Creators can now earn money from ads viewed between videos in Shorts feeds. This is an initiative to replace YouTube Shorts Fund.
Creators and channels must follow platform policies for community guidelines, channel monetization, copyright, and terms of service. They must also accept the Shorts Monetization Module to be eligible for revenue sharing.
Instagram Allows Pro Accounts to Understand If Their Content Is Eligible for Recommendation
An initiative started in December 2022, Instagram expanded the Account Status feature to help users with professional accounts determine if their account's content is eligible for recommendation to non-followers. If it's not, the update also tells them how to make it eligible.
This feature includes content in a variety of Instagram places, including Reels, Explore, and Feed Recommendations. In some cases, it may be restricted due to the platform's Recommendation Guidelines or Community Guidelines, which can be fixed by the user.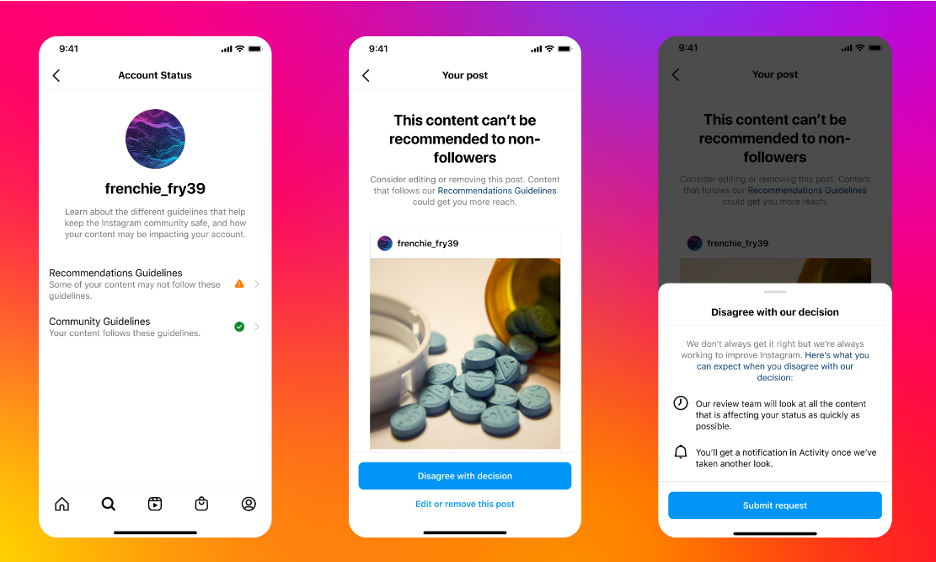 Source: Instagram
Spotify Is Making Big Changes
The Spotify platform is making massive organizational changes with a renewed focus on the future of the platform.[3] Higher ups are moving around, including Dawn Ostroff, chief content officer, making a move to senior advisor to help with transitions.
The platform is also reducing its number of employees and cut overall costs to shift focus to becoming a comprehensive platform for creators of all levels. What those future changes entail remains to be seen.
TikTok Is Poised to Take Over YouTube by 2024
When it comes to influencer marketing spend, Instagram has held the top spot. This may still be the case entering into 2023, but TikTok is quickly bridging the gap, with some experts expecting it to overtake YouTube in 2024.
The flourishing creator economy and undeniably engaging short-form video format for TikTok continue to attract more and more marketing spend. According to eMarketer, the spending on the platform is expected to be up to 10 times higher than 2020.[4]
Influencers May Switch to More Performance-Based Compensation Models
Due to rising acquisition costs and shrinking marketing budgets, both influencers and brands will likely embrace performance-based compensation. With this model, brands can boost ROI and influencers have more incentive to drive results.
These arrangements used to be based more on a fixed price and the brand took the risk. Now, it's more common to see smaller upfront costs and incentives that improve everyone's interest. Influencers who have been successful in the past can be confident in their ability to sell – and their ability to make more money for that success.
Andrew Tate Gets an Extended Detention
A judge in Romania has described the "particular dangerousness" of influencer Andrew Tate and his brother Tristan in their ability to target women – partly because of influencer fame.[5] The detention is justified to maintain public order and manage social tensions surrounding this case.
The Tates are being held in custody for an additional 30 days while police investigate allegations of rape and human trafficking – charges both brothers deny. Both of their social media accounts are still active.
Tate, along with other influencers, have illustrated the potential dangers of having a brand name tied to a prominent influencer. Other high-profile stories, such as PewDiePie and his antisemitic video or the infamous Pepsi and Kendall Jenner controversy, can cost both influencers and brands big. Influencers have their own biases, so it's key for brands to prioritize brand-influencer alignment before follower count or social proof.
ACCC to Crack Down on Misleading Endorsements
Australia's consumer watchdog organization, the Australian Competition and Consumer Commission (ACCC) is cracking down on social media influencers with misleading endorsements and disclosures.[6] This comes after over 150 tip-offs, most of which included influencers in beauty, lifestyle, parenting, and fashion who didn't disclose their brand relationship.
These tip-offs reveal a community concern over manipulative marketing techniques – a threat to the perceived authenticity of influencer marketing that makes it so popular in the first place. The ACCC is now sweeping accounts to find misleading testimonials and endorsements on a range of platforms, including Instagram, TikTok, Snapchat, YouTube, and Facebook. With such a big move, it's possible that other countries with a massive social media influencer presence will follow.
The Economy May Be Challenging for Creators in 2023
Despite some positive signs, social media platforms have cut programs for creators and VC investment in Q4 of 2022 was down 79%.[7] Brands are pulling spending, particularly with micro influencers, and tech platforms are cutting costs.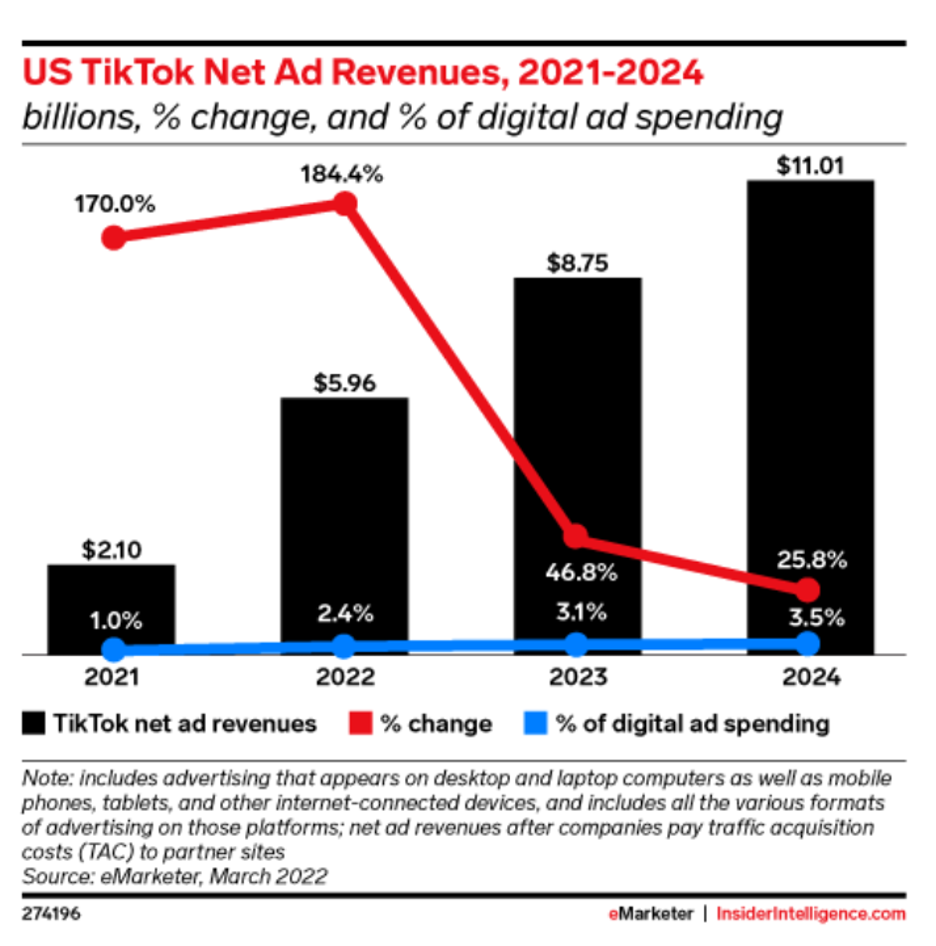 Source: Insider Intelligence
This is an opportunity, however. Creators will have to do more with less, potentially leading to a maturation of the space. While some will struggle, the ones that make it will be more agile and adaptable moving forward.
Staying Ahead of Trends in 2023
Social media platforms are off to a strong start in 2023 and preparing for the year ahead. The economic downturn – coupled with a growing mistrust of influencers – could force some creators to make a pivot. Both brands and influencers should stay aware of the news in the social media and marketing space to prepare for big changes.
Sources:
[1] https://about.fb.com/news/2022/12/sharing-features-on-instagram-notes-group-profiles-and-more/
[2] https://www.linkedin.com/pulse/new-analytics-understand-your-audience-grow-linkedin-keren-baruch/
[3] https://newsroom.spotify.com/2023-01-23/an-update-on-january-2023-organizational-changes/
[4] https://www.insiderintelligence.com/content/tiktok-surpass-youtube
[5] https://www.bbc.com/news/world-europe-64428277
[6] https://www.theguardian.com/media/2023/jan/27/accc-to-crack-down-on-misleading-influencer-endorsements-across-social-media
[7] https://www.theinformation.com/articles/what-we-learned-in-year-two-of-the-creator-economy-database