We all spend roughly 30 minutes to an hour every day scrolling through social media. And there are billions of us doing this each and every day.
But not all content is created equal and not every creator has the same level of influence. Your marketing campaign depends on working with the right influencer for your brand. So how do you find them?
Here, we're going to take a deep dive into everything you need to know about finding influencers for your influencer marketing campaign.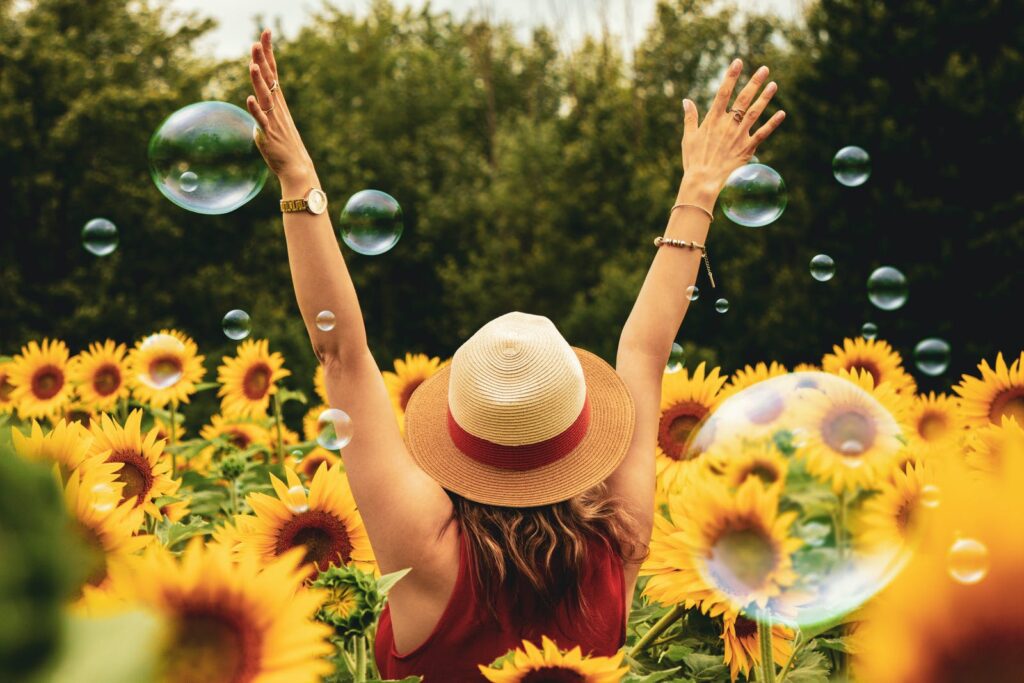 Influencer Marketing: a Brief Overview
Paying someone else to endorse your product isn't a new idea. This practice has been around for decades, if not longer. Influencer marketing, specifically on social media is rooted in the same principle.
A social media influencer is someone who possesses the power to influence another person's decisions. Whether that's due to their expertise, their relationship, or their engagement, they have the ability to nurture ideas.
By creating an influencer marketing campaign, you're hiring content creators with existing influence over their audience to use this power to your advantage. If you want to grow your brand awareness, start a conversation around your brand with increased engagement, or drive conversions and sales, you can do it better and faster with an influencer operating in your niche.
Why Influencer Marketing? The Top 4 Reasons
We've seen this over and over the last few years. The question floats about whether or not influencer marketing "is here to stay." Friends, it's not just here to stay, it's taking over. And here's why.
#1 Millennials Own The Current Market
Influencer marketing speaks the native language of the largest share of the buying market. It's hard to believe and might make some folks feel old, but adults between 35 and 50 represent the strongest buying power. And that's not likely to change for the next 15-20 years. Up next will be the Gen Z generation taking over.[1]
Millennials are both the most lucrative as well as the savviest. They seek high levels of authenticity and can spot a fake in nothing flat. Millennials are more connected to organic and "real-life" content instead of perfectly posed ads.
That means the death of a lot of traditional marketing methods for a lot of brands. Without influencer marketing, you could lose that connection between product and market.
#2 The Unmatched Brand Credibility
Of course, you think your product is great, but what does the "authority" say? What are their friends saying? What are their favorite content creators saying about your brand?
The fastest way to build trust is to spread recommendations made by a trusted friend or credible source. Since relationships are the core of influencer marketing, this is where they thrive and how they help your brand.
Relationships take time to develop and grow. Content creators with an engaged audience have spent years building their follower base and establishing trust. By working with influencers, you get the privilege to tap into the level of trust they've established with your target audience.
#3 Influencer Marketing Is The Gift That Keeps On Giving
We all know those friends you never hear from until they're moving or just had a new baby. That strategy doesn't fly in influencer marketing. You can run "pop up" campaigns, but the returns will most likely be disappointing.
A well-developed and strategically planned influencer marketing campaign can essentially run on an infinite loop. Without ever serving the exact same content twice. And once it's posted, it lives there and can always be revisited as that influencer's audience grows.
When you show up consistently in front of your target audience, you can't be forgotten or irrelevant. This builds credibility over time and helps you measure long-term returns.
#4 You're Building Relationships, Not Just Campaigns
This is the best of social selling on a stage with thousands, or even millions of followers. Through the process, you're building relationships with influencers, industry partners, consumers, and parallel brands.
People are at the core of influencer marketing. These relationships are what last far longer than any other marketing channel. By building authentic relationships, you can create a long-term marketing runway for your brand to continue generating awareness, credibility, and conversions.
#5 Influencer Marketing Offers A Strong ROI
With influencer marketing, it's not quite as simple as just counting sales. Large-scale social selling leaves a strong and longer-lasting impact on consumers than a once-seen ad or commercial.
Social media influencers are people they follow, that they see again and again, and maybe even seek out intentionally to get their take on a topic or product. When it's all said and done, many influencer marketing campaigns bring in a higher ROI than other more traditional marketing strategies.
Here's what the industry professionals have to say about it.
During a 2020 marketing survey conducted with professionals in Europe, the UK, and the U.S., over 60% of respondents believed influencer marketing has a stronger ROI than traditional marketing.[2]
At the end of 2021, the same study revealed that more than 20% of marketers surveyed reported that online advertising was the platform with the highest influencer marketing ROI.[3]
Brand-sponsored posts on Instagram, the top influencer platform to date, went from 1.26 million in 2016 to 6.12 million in 2020. Businesses aren't in the habit of throwing their money away. That level of radical growth over a period of several years simply can't happen if it doesn't work.[4]
A renowned research entity, Global Web Index, conducted a comprehensive flagship study into social media and influencer marketing. They discovered that 27% of U.S. and U.K. users say they've discovered new brands from ads they were served on social media while just 6% less (21%) report this same discovery from recommendations on social media.[5]
As many as 47% of Gen Z users head to social media when conducting research about brands they're interested in. And 42% of all other internet users also report the same habits.[6]
Before You Start Looking for Influencers: Start Here!
Now that you're excited about what influencer marketing can do for your brand, there are a few things you should understand before you give money to anyone online.
Understanding Influencer Marketing: What it IS and What it Isn't
Don't set yourself up for failure with these misconceptions about influencer marketing.
It's NOT a get-rich-quick plan
Listen, we understand firsthand how exciting your first campaign is for your brand. But influencer marketing is playing the long game.
It's NOT a "fix-all"
On its own, influencer marketing has incredible returns, but it's not going to solve all of your business problems.
It's NOT an automatic "go viral" button
While every great piece of content has the potential to go viral, most posts don't. Give it time.
It IS a way to increase brand awareness
Getting your brand and your product in front of the right audience is how you increase brand awareness. Working with the right influencers is how you will get that ball rolling.
It IS a way to boost engagement
Starting a conversation around your brand is where engagement helps to grow your business. Comments, shares, and tags are part of this conversation.
It IS a way to grow brand credibility
You want your target market to see you as a reputable and solid choice. By building a relationship with influencers, you develop trust with consumers.
It IS a way to get in front of a younger audience
Gen Z and millennials virtually cut their teeth on social media. If you want your brand to continue into the next generation, it's wise to start connecting with them now.
It IS a way to drive conversions
Boosted brand awareness leads to enhanced credibility, which leads to increased engagement. This is the yellow brick road to getting more conversions.
Know Who You Want to Influence
Before you can begin to look for a perfect-fit influencer for your campaign strategy, you need to know what consumers you want to connect with.
Understanding Target Audience Demographics
Who are you targeting in this campaign? What do they do? Where do they live? Determine key demographics of your target audience, such as age, gender, income bracket, and geographic location, in order to narrow the search for the influencer you need.
You want to avoid the common mistake many businesses make of choosing the wrong influencer. You need someone that focuses on a shared target audience.
For example, let's look at the beauty industry. If you sell eye makeup but hire a content creator who specializes in skin care, your product may not be what resonates with that audience. The reach of your campaign may not be as successful as you need it to be with that account.
Create A Buyer Persona
Understanding your ideal customer will help you determine what type of content they will connect with most strongly. Create a buyer persona that represents your target market.
This should be a data-driven fictional persona that reflects the characteristics of your customers. What are their interests and hobbies? What goals do they have? What are their buying patterns? What are their obstacles and pain points?
Give this persona a name and get to know them! This personality will help you zero in on exactly who you're trying to reach and what influencers will have them in their audience.
Plan For Their Buying Habits
Ask yourself these questions with your buyer persona thinking cap on. What is the motivation behind the decision to make a purchase? For example, why would your market buy a Tesla instead of a Cadillac?
What are they looking for? Is it a luxurious product or something budget-friendly? Are they looking for a win in keeping up with the neighbors? Do they have an emotional attachment to the idea of owning or using something?
Social Media Usage
When they're on social media, what do they do? How do they interact with other products and influencers? What do they want to see on social media? What kind of content do they engage with the most?
Platform Match
Your target market has a preferred social media platform. What is it? Make sure the influencers you're scoping out are on the platform that will give your product and your brand the best chance of meeting your ideal customer.
Determine Your Campaign Goals
Every marketing campaign must have a clear objective in order to be successful. Influencer marketing is the same. You can't properly measure success if you don't have a definitive goal you set out to achieve.
Do you need to improve brand awareness? Then you should plan your campaign for maximum reach and impressions.
Are you looking to enhance the credibility of your brand? It's time to create an influencer campaign designed to inspire engagement such as shares, comments, pins, and views.
If your goal is to get more conversions and sales, you must already live in the "trust" arena of the "like, know, trust" process. Once you do, create a campaign that is designed to drive clicks, registrations, sales, etc. Whatever a conversion looks like for you, it's time to ask for it.
Whatever your goal, define it before you start the influencer search. Together with your influencer, you can structure your campaign to match.
Influencers Are Professionals
Hiring an influencer to promote your brand isn't like giving your college student nephew money to "throw up" a website. These are professional content creators who require money in return for their services.
They're running a business, not a charity. There are a myriad of payment structures that can be explored in negotiations but never lose sight of their expert status. They have what you as a brand can never get: influence. Power.
You need them. They'll get other offers if yours falls through. Remember that.
Develop Your Campaign
We already discussed understanding your target audience and determining the objective for your campaign. These are the two key elements to developing your influencer marketing strategy [[LINK]].
The third is understanding the role your influencer will play in your campaign. They're the creative genius with the audience. You're the brand that needs eyeballs and clicks.
Work together with your influencer or an influencer marketing agency to plan content that feels authentic for your brand and that will also resonate with your buyers.
How to Find Influencers For Your Campaign
Influencer marketing is the new staple strategy for brands and businesses, giving them the opportunity to advertise without being slimy or pushy.
When you're ready to leverage a huge following and expand your reach, the most important question is: How do you find the right influencer to collaborate with? Here's everything you need to know and where to start!
Choose a Platform
In your buyer persona and audience definition exercises, you should have narrowed your social media platform options to one or two. This is the "where" question you must answer before you're ready to focus on the "who."
Conduct online searches for blog articles that speak to the same values or target audience desires. Who is the author? Check for previous sponsored posts or ads on their blog.
Don't forget about YouTube! While it's not a traditional social media platform, influencers still abound. In reality, YouTube is its own search engine. Users seek out the video platform to find answers and tutorials to solve their problems. With video content taking over online, this platform can't be ignored.
Start With Hashtags
Before any content is created or shared, you need to have a handle on the current hashtags that are relevant to your niche. What are the trends and content themes getting attention?
Use your own brand account to follow hashtags that may be a match. This will lead you to content creators who are already talking about what is relevant to your brand.
Hashtag research is an easy way to cast a broad net for potential influencers which you can then narrow down as you move through the selection process.
Check Your Own Followers
People who already follow your brand would be a good indication of who would buy from you or who may be an influencer in your niche. Comb through your followers and their accounts.
Who do they follow? What influencers are already in their sphere? Do they follow any of your competitors? This is a painstaking undertaking but often pays off.
Or you can reverse engineer this process and start with key influencers in your niche. Research their followers and the other content creators they follow.
Check Your Competitors' Followers
It's okay. Really. Dig through the followers of your competition. Find ideal customer matches and see who they follow.
Look for influencers who post content related to your industry and may be a good fit. You may not want to recruit influencers who already work with your direct competitors on a regular basis but definitely keep an eye on them!
Research Influencer Marketing Campaigns in Your Niche
Are your competitors leveraging influencer marketing? Scan through your platform of choice for mentions and tags of their brand and look for user-generated content.
Influencers may be tagged as well and you can do a bit more follower and content research. Also, take note of the kind of campaign they are launching. Is it for awareness, conversions, or engagement? What type of content are they posting?
Google Search Influencers
Conduct intentional searches for content on topics that are related to your niche. The results can be overwhelming so create a list of keywords that represent your brand and stick to it.
When running a search, you can also add site-specific results such as "site: Pinterest.com" or "site: Instagram.com" before your keywords. This instructs the algorithm to only serve double matches that include both the keyword and the website.
You can also add terms such as "influencer", "blogger" or "vlogger" to narrow your results even further. Try searching by location as well to see who has tagged hotspot locations that your audience will connect with.
Who is posting this content? These may be the influencers that would be interested in working with you. Try online tools as well to help you filter these results.
Use Influencer Marketing Platforms
Many social media influencers use an online platform to manage their affiliates, track their campaigns, and run their accounts. This offers brands a wealth of data that can help you filter through existing influencers. Here are some of the top platforms you can try.
Influence.co
Find and connect with influencers who are looking for brand partnerships. Influence.co houses a massive database of influencers and is FREE to use for up to 30 influencer contacts in one month. The search feature allows you to filter content creators by category, location, and follower count, giving you a list of potential partners to choose from.
Social Blade
Social Blade serves data and reports about influencers and their followership growth curve. This free tool shows you their stats and ranking based on engagement and following. Social Blade also gives you a peek into their raw Instagram stats and gives each creator a grade to reveal how "influential" they really are.
Zoho Social
This is an excellent tool for locating and interacting with influencers. For a small price, you can tag them and engage right on the platform. Going beyond influencer contacts, this tool offers the versatility to also monitor your own social stats for recent posts and engagements in real-time.
Work With an Influencer Marketing Agency
Brands seek out influencer marketing agencies to leverage their expertise, vetted talent, and white-glove services. From selecting your influencer to providing reports of success metrics, an influencer marketing agency can help you manage the whole process from start to finish.
Full-Service Capabilities
An agency will provide your brand with full-service capabilities through its own proven process. This includes influencer selection, a detailed campaign strategy, content execution, campaign optimization, as well as detailed reporting. On your own, this would be an entirely new skill set to learn.
Agency = Industry Experts
Agencies are your lifeline for keeping up with current trends and insights. The wind is ever-changing in influencer marketing and staying up to date is essential for maintaining presence and influence. Agencies always have their finger on the pulse of what's trending and will approach campaign strategies with these insights in mind.
Existing Influencer Relationships
Top-performing influencers are well acquainted with who the best agencies in the industry truly are, or have worked with them before. These relationships allow you to shortcut the search and nurture element of building those connections yourself from scratch.
With those relationships already in place, agencies can offer their brand partners highly-curated influencer connections that are perfectly suited to their niche. These influencer alignments will help ensure high-performing campaigns that meet or beat your initial objectives.
Negotiation Orchestration
An influencer marketing agency serves as a buffer between brands and influencers. They can handle all contractual negotiations, licensing, and compensation rates. This may seem like a simple task but in reality, it's a whole job on its own.
There are a lot of moving parts to this element of influencer marketing and it can be overwhelming. Blending long-term relationships with proven industry expertise, agencies can make this long process a seamless and headache-free experience.
Scalability
When one takes advantage of an agency and all of the benefits we've discussed, brands will have the option to scale their investment. Campaigns can also scale more easily to meet and beat marketing objectives.
There is also the ability to customize the approach to each campaign designed to fit every budget and objective. These data-driven insights combined with campaign scalability create a strategy that isn't remotely possible without an agency on your team.
Detailed Campaign Reporting
If you can't track how it went, how do you know it worked? Working with an agency offers brand partners detailed reporting that provides a more comprehensive view, not just vanity metrics.
An agency will come complete with a fully integrated team of hands-on data experts who can pull real-time dynamic campaign analysis and provide data-driven insights and conversion tracking. Brand partners also receive final reporting with detailed ROI analysis.
So, You've Found the Perfect Influencer. What's Next?
Congratulations! You've narrowed down the list of social media influencers and you're ready to make contact. Here's where to start!
Vet the Influencers
This is critical. Both for the success of your campaign as well as the reputation of your brand. There are plenty of content creators out there with nefarious intentions who are willing to make a deal but will not make a great partner. Look for matching values, high-quality content, previous experience, and strong engagement.
Contact The Influencers
It's a good idea to engage with their content over a short period of time before you reach out. Leave comments, like past content, and engage with their stories.
Introduce yourself! Don't drop a pitch in the first message. Talk to them like the professional human they are.
When you're ready, ask for their media kit. If they don't have a media kit or some other prepared breakdown of their services, this could be an indicator that they haven't reached the level of experience you need.
Negotiate the Deal
In short, your budget must align with their pricing. It's perfectly normal to inquire about previous campaigns and how they performed. This data will help you determine if a similar campaign will produce a high enough ROI to meet your goals.
Their fees should match their reach and engagement rate potential. However, remember they're the expert. Pay them accordingly.
Collaborate on Content
One more reminder that you're hiring them to do something you otherwise could not. The content creator is the creative genius. It's completely acceptable to guide their efforts and try to collaborate on what you think will work for your brand.
They will bring their ideas to the table and you can both operate as a team to decide what approach is best. Clearly communicate what you want and what your campaign goals are but let them take the creative wheel since this is what they do.
Review Your ROI
What did you pay the influencer vs what did you get out of it? Did it achieve your campaign goals?
Remember this is not only a "dollars and cents" game. Look at all of the metrics. Your brand will also gain semi-intangible benefits such as recognition, credibility, and engagement.
Keep in mind that influencer marketing is a long-term strategy. It is not necessarily a quick turn-around option. Let the content live online and play out over time.
Frequently Asked Questions: How to Find Influencers
How Do I Find the BEST Influencers for My Campaign?
The best influencer for your influencer marketing campaign can be boiled down to two primary elements: your niche, and your campaign objectives. You must work with a content creator who already runs in your niche circle and their level of influence must match your campaign goals.
Here are a few examples of the types of influencers that work best for different campaign strategies.
Mega Influencers
Mega influencers attract a lot of attention and get a lot of eyes on their profile. However, due to their status, they traditionally don't see much engagement. Companies that want to launch a brand awareness and exposure campaign will find that a mega influencer is a good fit.
Macro Influencers
Similar to mega influencers, a macro influencer would be a great fit for a brand awareness campaign to get a strong reach and more eyeballs. If you don't have the budget to pay for a mega influencer (five to six figures), then a macro influencer would be a good match for your brand awareness campaign.
Mid-Tier Influencers
Bolster your brand's credibility while also increasing engagement is what's best for a mid-tier influencer to handle. They will have between 20k to 100k followers which allows them to offer a wide reach as well as a depth of connection. These creators are on the rise and will have a mix of organic and polished content offering a desirable blend of authenticity and advertising.
Micro-Influencers
A micro-influencer is a good match for a highly-niched campaign that's designed to drive conversions. Their audience will be smaller but will have a stronger connection to the content creator and a deeper sense of trust. At this tier, a micro-influencer is viewed as a reliable expert and reputable source in their niche.
Nano Influencers
A nano influencer is a content creator that has fewer than 5k followers but more than 1k. These accounts would be a good fit for a smaller campaign that wants to secure a high level of trust and increase the credibility of its brand.
How Can I Tell if an Influencer Has an Authentic Following?
Check how many accounts they follow. If it's too high in comparison to their own followers, this would indicate "follow for follow" activities that don't represent an audience match.
How Can I Find an Influencer on Social Media?
Use hashtag research and click through your own followers' social media accounts to see who they engage with that's in your niche. Or use a handy influencer platform to do the hard work for you.
How Much Do Influencers Charge?
There is no exact answer to this question or a definitive source. On average, you can expect a nano influencer to charge double digits to low triple digits. For a micro-influencer, they will charge into the low to high triple digits, some up to as much as $1k per post.
A mid-tier influencer will likely be multiple triple digits or low four digits per post. Once you get into macro and mega influencers, expect to pay between low thousands to as much as mid-five figures.
Finding Influencers vs. Working With an Influencer Marketing Agency: What's Best?
This depends on your budget and your capacity to learn a new skill set. An agency will require some additional fees but the time savings is invaluable. If you have very little budget and lots of time, a DIY solution could work.
How Do You Manage an Influencer Marketing Campaign?
With flexibility. A collaborative effort is only as successful as the humans in it allow it to be. Once you've negotiated and scheduled your deal, the creator will share content ideas and you can make the final call. After the launch, you will be able to watch the results live and the influencer will provide results data.
How Many Followers Does Someone Need to Be an Influencer?
As few as 1k is the general benchmark but engagement rates are the true indicator.
How Do You Find Influencers For Blogs?
Search online for content that matches your niche. Who is the author? Review their other content and make a connection.
How Do I Find an Influencer Near Me?
Run location-based searches using niche keywords and "influencer."
How Do I Find an Influencer in My Niche?
Conduct hashtag research on your preferred platforms using niche-specific hashtags. This is a time-consuming process but will eventually give good results.
What are Some Influencer Niches?
If you can think it, there's a niche. Some of the most common niches are:
Beauty

Health and wellness

Travel

Fashion

Lifestyle

Books and literature
Now You Know How to Find Influencers. It's Time to Create Your Campaigns
Once the what, the where, and the who are all aligned, you're ready to launch your influencer marketing campaign. Best of luck!
Sources
[1]https://www.businessinsider.com/24-gen-z-trends-40-millennial-spending-changing-economy-2021-9#
[2https://www.statista.com/statistics/1201161/influencer-marketing-roi/
[3]https://www.statista.com/statistics/1201174/influencer-marketing-roi/
[4]https://www.statista.com/statistics/693775/instagram-sponsored-influencer-content/
[5]https://amai.org/covid19/descargas/SocialGlobalWebIndex.pdf
[6]https://amai.org/covid19/descargas/SocialGlobalWebIndex.pdf