Influencer marketing is a key aspect of modern marketing strategy, but it's crucial for brands to connect with the influencers that align with their values and deliver standout content to target audiences.
The most important aspect of this is working with the right influencers and building mutually beneficial relationships. This begins with influencer outreach, which can be a barrier for brands.
What Is Influencer Outreach?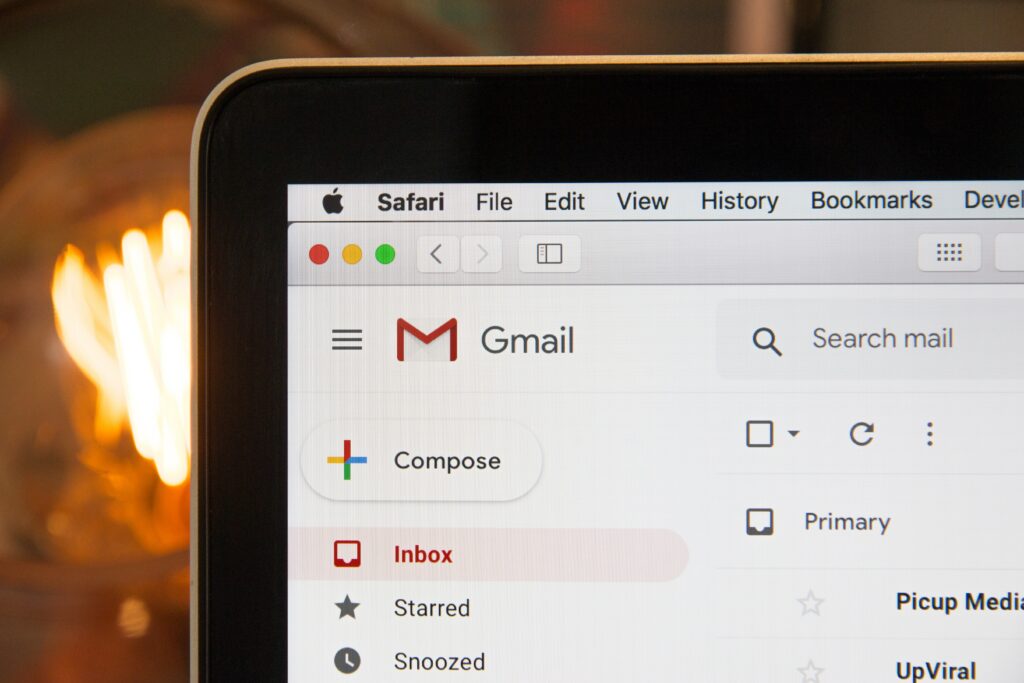 Source: Unsplash
Influencer outreach is the process of building relationships with influencers. Typically, this occurs through messages on social media or emails to connect with influencers and content creators with the goal of getting them to work with a business.
This may sound simple, but it's easy for brands to make critical errors in this process. Often, brands don't understand their goals and objectives or the type of influencer they need. There are also issues with finding influencers with an appropriate audience and ensuring that their following is authentic.
After that, establishing contact with influencers can be challenging. Highly sought influencers get brand propositions on a regular basis, so creating proposals that are compelling is an art in itself.
Outlining Influencer Marketing Strategy
Influencer outreach strategy is the methods and algorithms that may be used to build relationships with influencers. This strategy should be developed based on marketing goals for influencer collaborations, including engagement, brand awareness, conversions, leads, and followers.
Like other strategies, influencer outreach follows a clearly defined plan:
Find the right influencers.
Get their contact details.
Craft a compelling pitch or proposal.
Create succinct messages that outline the ask and the crucial details.
Send these messages to chosen influencers.
Analyze the results of outreach and improve outreach efforts.
This plan forms the foundation, but brands also need to focus on the influencers they want to partner with, the campaign goals, and the terms and conditions of the partnership. It's important to ensure that the audience is aligned as well. A travel brand seeking an influencer partnership with a beauty influencer isn't going to yield results, even if the influencer has a massive audience.
How to Find the Right Influencers
There are plenty of ways to find the right influencers and get their contact information for outreach, including searching hashtags, searching among the followers of competitors, using pages and groups on Facebook and Instagram, and using influencer-marketing platforms or marketplaces.
Brands often start with a large list and narrow it down to a few chosen influencers, then begin the outreach process.
Here are some tips for success:
Evaluate influencer interests and habits. For example, a vegan influencer is not an appropriate choice for a leather company.
Microinfluencers and local influencers have smaller audiences, but they tend to be more dedicated and have more reach and influence.
Check previous sponsored posts to see how the influencer handles collaborations and presents themselves and their sponsored brands.
While having influencers within the niche is important, it can be beneficial to expand a little beyond it. For example, a shoe brand can work with fashion influencers, but it may be appropriate to work with fitness influencers for athletic shoes, outdoor influencers for hiking boots, or momfluencers for comfortable but stylish shoes. Get creative.
Crafting a Proposal
There are many ways to collaborate with an influencer. Brands can offer compensation for sponsored posts, guest posts, cross posts, product or content collaboration, giveaways, and ambassadorship.
Depending on the influencer, there are several compensation structures. Many established influencers charge a fee for sponsored posts, but bartering goods or services in exchange for content is common with newer or nanoinfluencers. Some brands will offer benefits for followers.
The proposal should contain all the information for the content the brand expects, the format, how the brand should be mentioned, the number of publications, any requirements for visual content, the number of publications, and other details.
While templates can save time, it's crucial that they're tailored to the influencers. If brands partner with multiple influencers, especially in the same niche, it's possible that they'll have some followers in common. Using standard campaigns across multiple influencers takes away the influencer's unique angle and only comes across as salesy.
Similarly, it's important for influencers to have some creative freedom within the brand guidelines. Strict visual and written content requirements will stand out against the influencer's existing content and defeats the purpose of working with influencers.
Drafting Email Outreach Templates
Though proposals should be tailored to the influencer, broad templates can be helpful to save time during influencer outreach. Generally, they should include:
A proper greeting that's neither too formal nor too casual and uses the influencer's first name
An attention-grabbing line that stands out
A brief description of the brand and products, what the brand does, or the advantages
The influencer offer
A meeting request
Contact information
Here's an example of an influencer outreach template:
Subject: Collaboration request for a health and wellness brand
Hi [name],
I'm reaching out on behalf of [brand]. We believe that superfoods should be a joy to eat and create elixirs, teas, and candy with that mission in mind.
[Short blurb on the brand's value proposition and products]
As a health and wellness influencer, you're the best representative for our brand because you encompass what we're trying to achieve here at [brand].
I'd love to send you some free samples – no strings attached. Let me know your address and we'll get some product sent ASAP!
CTA
Thank you,
[name]
This template addresses possible collaboration and lays the groundwork for a relationship. There's a short outline of the brand and a connection between the influencer and the products. It also offers an opportunity for the influencer to experience the brand and products before agreeing to a collaboration.
In addition to the original proposal, brands should have follow-up emails. It's a common practice to send follow-up emails, as influencers may receive dozens of pitches each day. Influencers may miss an initial email or mark it for a later response.
The follow-up email should have a brief reminder of the initial email's offer, another CTA, and contact information for the influencer to connect.
Measuring Results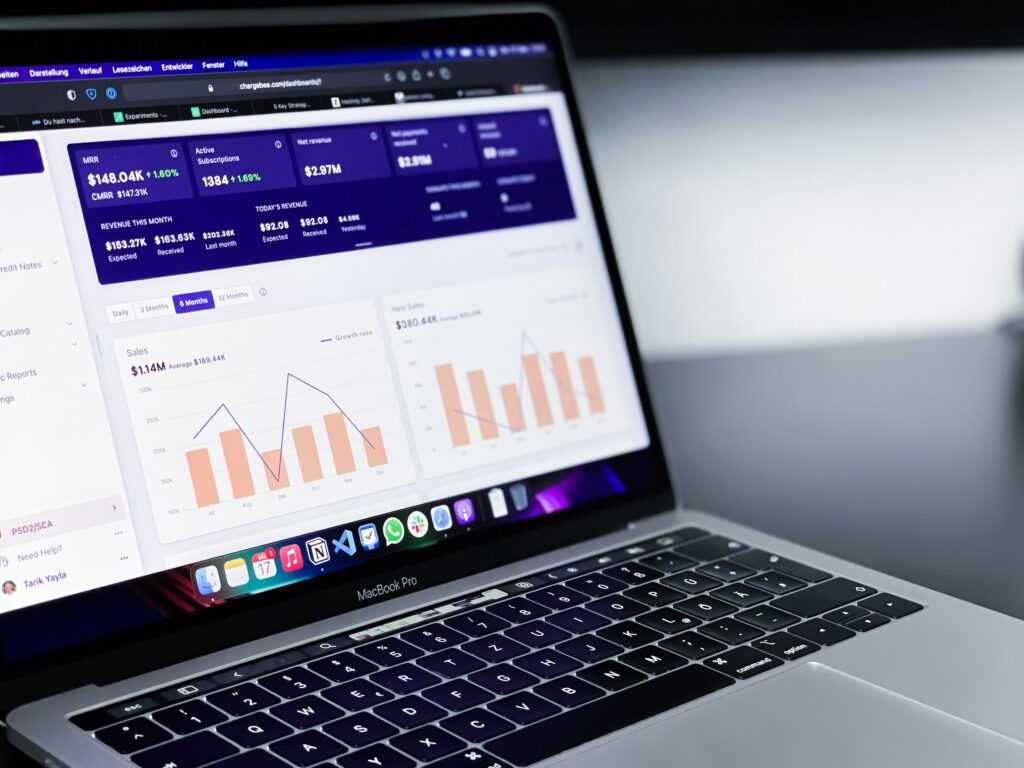 Source: Unsplash
Like any strategy, influencer outreach requires metrics to measure success. It's important to measure:
The number of influencers
The number of sent messages
The open rate
The response rate
The successful collaboration rate
The email open rate is a metric that shows the percentage of open emails for a specific outreach campaign. This is calculated by dividing the sent letters by the delivered letters and multiplying by 100. The open rate can provide insights into the subject relevance, attractiveness to the audience, and brand awareness.
The response rate is another important metric that shows the percentage of replies for a specific influencer outreach campaign. The response rate is calculated by dividing the replies by the delivered letters and multiplying by 100, which provides insights into the attractiveness of the offer, the relevance of the offer, and the effectiveness of the call to action.
Influencer Outreach Tips
Adopt a Long-Term Relationship Mindset
Many brands try to initiate influencer outreach by telling influencers what they can do for the brand. But without a previous relationship, the influencer is only seeing a one-sided relationship. The goal of outreach is to build a mutually beneficial relationship by giving, not asking.
Build Authenticity
By communicating effectively and establishing relationships built on authenticity, brands can encourage influencers to create content that reflects their genuine feelings about the products or services. Product seeding, which is getting the product to the influencer, is an important part of the process to find genuine advocates and establish an authentic relationship from the start.
Don't Hide the Goal
While brands shouldn't reach out to influencers merely to ask for help with nothing in return, it's vital to get to the point. Influencers are busy and have a lot of brands contacting them. Being upfront about the purpose — while still outlining the benefits for both parties – ensures you don't waste time.
Segment Influencers
The same outreach won't work for all influencers. Tailoring the approach to individual segments is the best way to get the right influencers on board. Influencers may be segmented by reach, activity level, audience size, interests, and industry expertise to determine the best selling point for each of them.
Nurture the Relationship
Outreach takes time. Even if this particular campaign is a one-and-done, brands shouldn't just dump the influencer once it's over. It's possible that the relationship will pay off in the future, so it's important to nurture the relationship and keep opportunities open for campaigns down the line.
Connect with the Right Influencers
Finding the right influencers that can elevate a brand and resonate with the audience is no small feat. Outreach needs to be strategic, just like every other aspect of marketing, to ensure that influencer campaigns produce positive return on investment. Brands should take their time, build relationships, and invest in strategies that put authenticity, quality, and mutual benefits at the forefront.