"Influencer" has become a buzzword in marketing, often relegated to a stereotype of "lazy" Gen Z and millennial social media users who are creating videos on Instagram and TikTok. To parents, the idea of their child pursuing a career as an influencer instead of going to college is scary.
Despite these widespread misconceptions, being a social media influencer is a real job – and it takes hard work and skills. While some aspiring influencers underestimate the work involved and think they can post pretty pictures, the successful ones understand that they're promoting their personal brand and reap the rewards.
What Do Influencers Do?
Influencers don't gain loyalty and compensation overnight. They work to attract their audience, build their reputation and credibility, and earn partnership opportunities from prominent brands. Effective influencers are adept at creating content that's ideally suited to their audience and persuading consumers.
Mixing personal and promotional content, social media influencers may:
Create and edit images and videos for social media posts
Research brands and products to create promotional content
Write captions for content to entice followers
Engage with follower comments and messages
Collaborate with brands and marketing departments to create campaigns
It may seem easy to get to this point, but the reality of influencer marketing is much different. Garnering a following and gaining influence is exceedingly difficult, especially with millions of profiles popping up every day, competing for attention.
Harder still is fostering engagement in the community to monetize an influencer account, which is the way influencers make money. With the exception of A-list celebrities with brands coming to them for endorsements, most influencers have to put in a lot of time, effort, and sweat equity to get to the point where it's a full-time job.
Influencer marketing is also self-regulated. If influencers don't keep their audience engaged, they will lose them – and any endorsement opportunities along with it. Influencers are a one-man marketing show, keeping up with social media algorithms, trends, hot brands, and the idiosyncrasies of their audience.
Is Influencer Marketing a Real Job?
Influencers are marketers. Mostly self-taught, these talents broke the code of social media and understand how to create content and campaigns, earn the loyalty of their audience, and keep them engaged.
They wear many hats, including marketing, accounting, salesperson, PR representative, and CEO of their own brand. They have to track their partner brands and campaigns, keep up with industry trends, sell their services, and manage their own publicity – good and bad.
The Role of Influencers in Marketing
Influencers' work creates incredible value for brands and social media companies. About 56% of young Americans have purchased a product after seeing a post from someone they follow.[1] In 2023, the global influencer market size is estimated at a record 21.1 billion U.S. dollars.[2] This has more than doubled since 2019.
Why? Because influencers represent a new form of word-of-mouth referrals from friends and family. Younger audiences are savvier and have lost trust in traditional advertising and the media. When they follow influencers, they get a sense of the influencer's credibility and begin to trust their endorsements.
Influencers also create a personal experience for their audiences compared to other content. Whether viewed as a friend or a role model, people aren't looking to be "sold to" and want a connection with someone they feel they know. In fact, that's why influencers in niche markets are getting more attention from brands and higher engagement rates than mega-influencers.
The Downside of Influencer Marketing as a Career Choice
As expected, the young people who grew up in the influencer marketing age are considering it a viable career choice. They see the glamour of influencer lifestyles and the possibilities, but just like becoming an actor, a novelist, or a model, there are challenges and downsides that aren't obvious.
Building real influence takes time and commitment. It's not a get-rich-quick scheme or fast-track to success without doing real work. For many, they have to hold onto a regular 9-5 job while they build their influencer following, and that success may never come.
Some people see the wealth of influencers like Kylie Jenner and that's their motivation. Most influencers aren't millionaires, however. In fact, the average payment per post for an influencer with less than 2,000 followers is less than $50.[3] Even accounts with followers in the tens of thousands are still only making about $200 per post, which takes time to create.[4]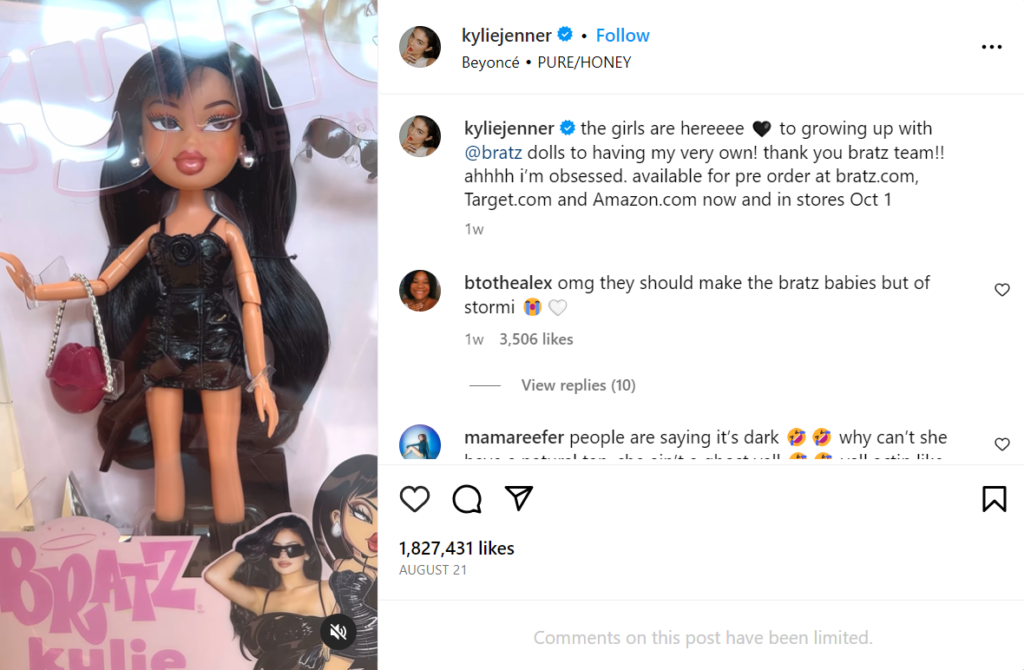 Source: Instagram
Influencer marketing can pay, but it's important to remember that famous influencers like Kim Kardashian were already famous and had influence. Taking that to social media to turn it into brand partnerships is a much smoother and faster track than building that career from scratch.
According to research from Indeed, the national average salary for an influencer is $52,035 per year. This can vary widely depending on the influencer's presence, the brands they partner with, and the success of their sponsored content, however.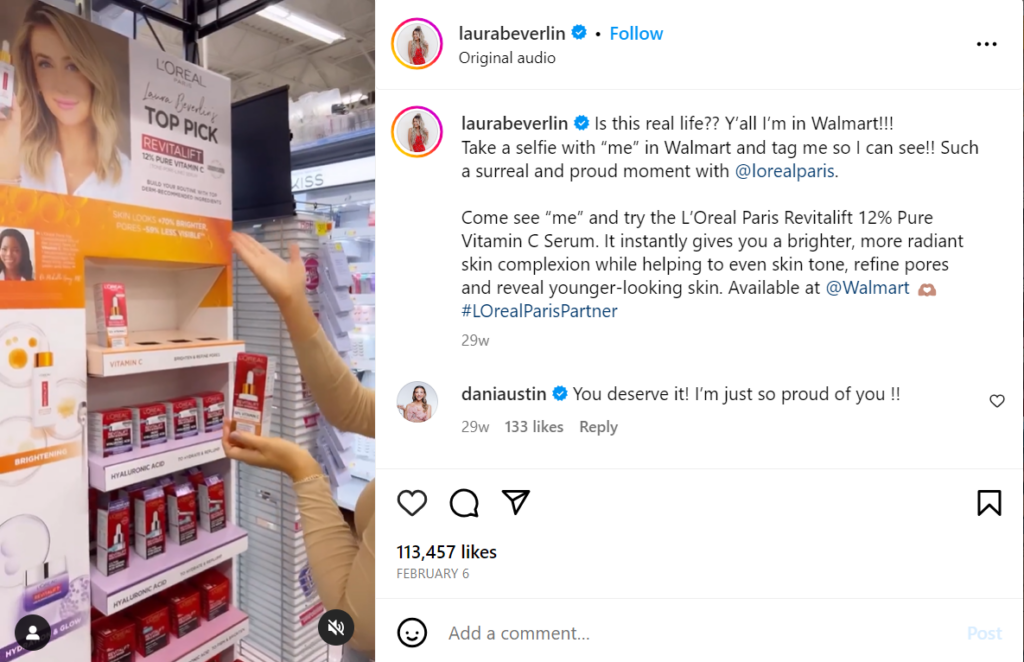 Source: Instagram
In addition, most influencers are self-employed. They have inconsistent income and a lack of protection that would normally accompany permanent employment, such as sick pay and holiday pay. There are no industry standards or pay transparency, so it can be challenging for influencers to set appropriate rates for their time.
That time can be considerable as well. Influencers are at the mercy of social media algorithms that determine which posts are seen, in which order, and to which users. They ultimately rule who and what gains visibility on social media, and by extension, influence. It's a game of visibility and a constant grind to stay relevant.
Characteristics of a Successful Influencer
There are numerous factors that affect whether an influencer will be successful in the field and in brand partnerships. Here are some essential characteristics:
Authenticity
The most important characteristic of an influencer is authenticity. Followers consider the recommendations of influencers because they believe in and trust them. They're a refreshing break from highly polished – and ultimately self-serving – advertising from brands. Successful influencers stick to their niche or expertise and promote the brands or products they truly believe in, not just any brand that will pay.
Trustworthiness
Along with authenticity, influencers need to be trustworthy, not just for followers but for brands as well. They balance the best interests of the brand and the audience carefully, providing fair and balanced reviews. They are selective in the brands they promote and always disclose their sponsored posts.
Relatability
Mega-influencers and celebrity influencers have large audiences because of their fame, but with millions of followers, they lack the engagement that nano- and micro influencers have. These influencers have small but dedicated audiences and can engage with them more directly, responding to comments, answering questions, and creating conversations.
Likability
The best influencers are likeable people. Even if an industry expert has incredible knowledge and tips, they won't get far if followers simply don't like them. Successful influencers are humble, pleasant, and sociable. They treat their followers with kindness and respond to negative feedback in a positive and respectful manner.
Authority
Influencers are authorities in their industry. It doesn't take tons of experience or degrees, but they have to have accurate knowledge and expertise to sway the audience. They've proven themselves with facts and reasoning, giving their audience trust in what they say and recommend.
Content Creation Expertise
An influencer's success relies on creating content, whether that's in text, images, or videos. The content must be engaging and speak directly to the target audience. It must also align with the expectations and style of the platform. The best influencers know how to create high-quality content that stands out and resonates with their audience.
Passion
Like other dream jobs, influencers have to have a passion for their industry and niche to put in the hard work and make it. Putting time and energy into their early efforts to establish themselves as influencers in a crowded market can be the difference between becoming a full-time influencer or fizzling out. Brands also notice true passion and want to connect with influencers who align with their values.
Popularity
Unfortunately, influencer marketing is still a bit of a popularity contest at the end of the day. Some niches will be dominated by people with good looks, access, and luxurious lifestyles because they have the clout. This is why celebrities will always be a popular choice to endorse certain products, such as actresses for fashion brands or athletes for fitness brands.
Influencer Marketing as a Future Career
More and more young people are considering a career as an influencer. It's a real job, and a potentially lucrative one, but it takes a lot of hard work and dedication to make it. With the upward trajectory of the influencer marketing industry, people with a knack for content creation and relatability have an opportunity to succeed.
Sources:
[1] https://pro.morningconsult.com/analyst-reports/influencer-report
[2] https://www.statista.com/statistics/1092819/global-influencer-market-size/#:~:text=The%20global%20influencer%20marketing%20market,record%2021.1%20billion%20U.S.%20dollars.
[3] https://www.shopify.com/blog/influencer-pricing
[4] https://www.shopify.com/blog/influencer-pricing
[5] https://www.indeed.com/career/influencer/salaries?cgtk=f4c81774-eb1c-46a2-a667-629f17b8d183&from=careeradvice-US