May brought a lot of big changes to social media platforms and major influencer news. All of the major platforms added features to support brands and encourage social commerce, while smaller platforms enhanced their offerings to improve user experience and popularity.
These are the top news stories for the month of May, from inspiring influencer stories to exciting new features on Instagram, TikTok, Snapchat, WhatsApp, and more.
TikTok Partners with the New York Yankees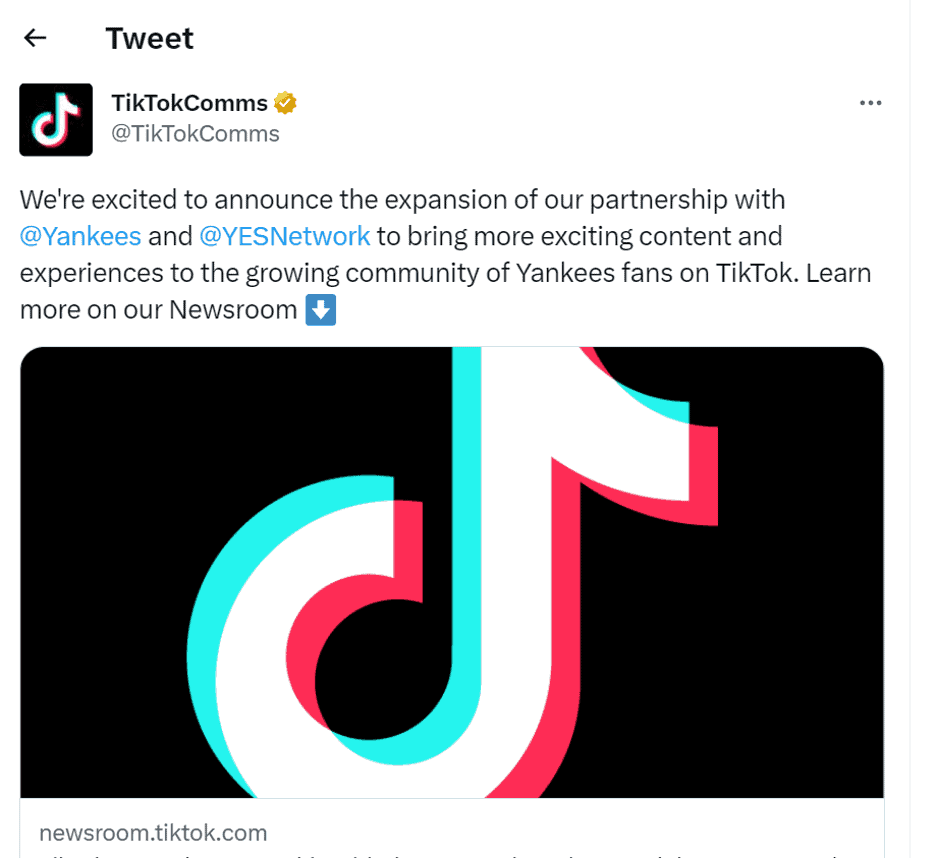 Source: Twitter
TikTok renewed its exclusive content partnership with the New York Yankees with the goal of widening the user base and expanding TikTok's audience. There will be exclusive content for the TikTok community as well as in-stadium activations and programming for fans in person.
Influencer Dies After Live-Streaming Himself Drinking
In the darker side of influencer and social media news, an influencer died after live-streaming himself drinking several bottles of a Chinese alcohol on China's version of TikTok. This was based on a social challenge launched by another influencer to win rewards and gifts from followers. Unfortunately, this tragedy brings more attention to the TikTok ban and industry regulations.[1]
WhatsApp Adds a New Post-Send Edit Function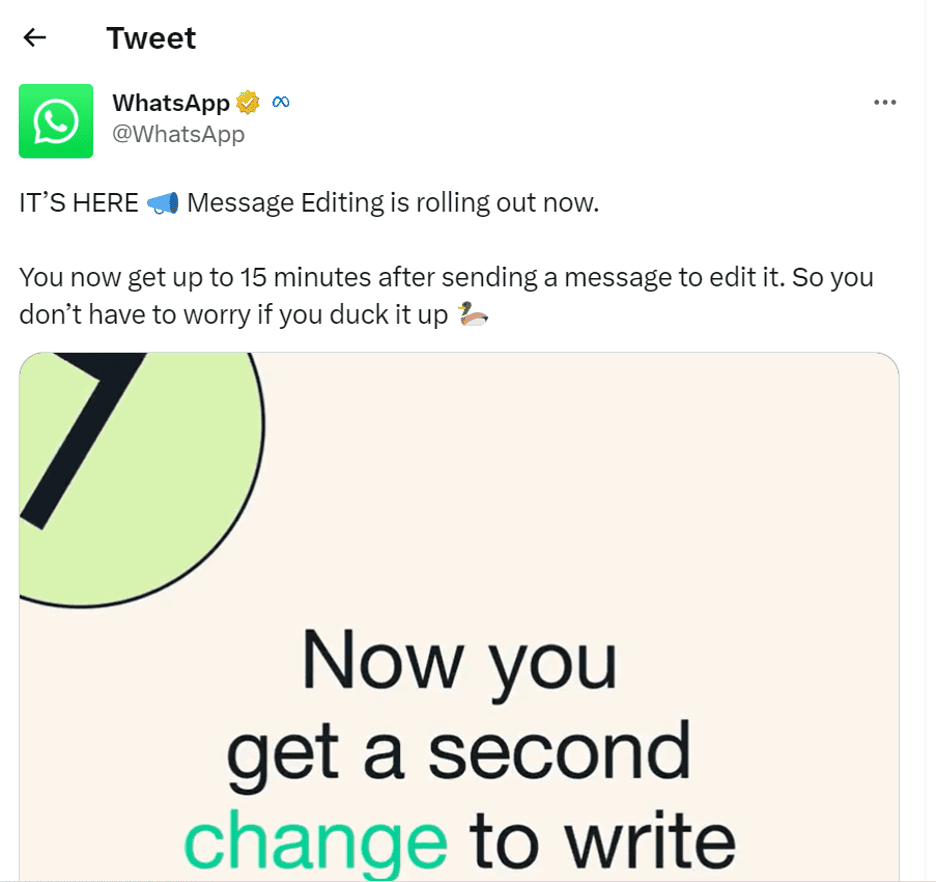 Source: Twitter
WhatsApp users can edit messages up to 15 minutes after sending, which gives users more control over what they share. Previously, anything that was sent was permanent, but now users can go back in and fix typos or other mistakes. Anything edited will show an "edited" tag that others can see.
YouTube Continues to Expand Shorts Advertising
YouTube continues to expand the Shorts advertising program with a new update that allows marketers to place their Shorts Ads next to content that's already trending and popular using a YouTube Select feature. When a user clicks into Shorts to explore content, YouTube Select Features ensure the ad is the first piece of content on the list.
Meta Makes Progress on Open Source MMS Model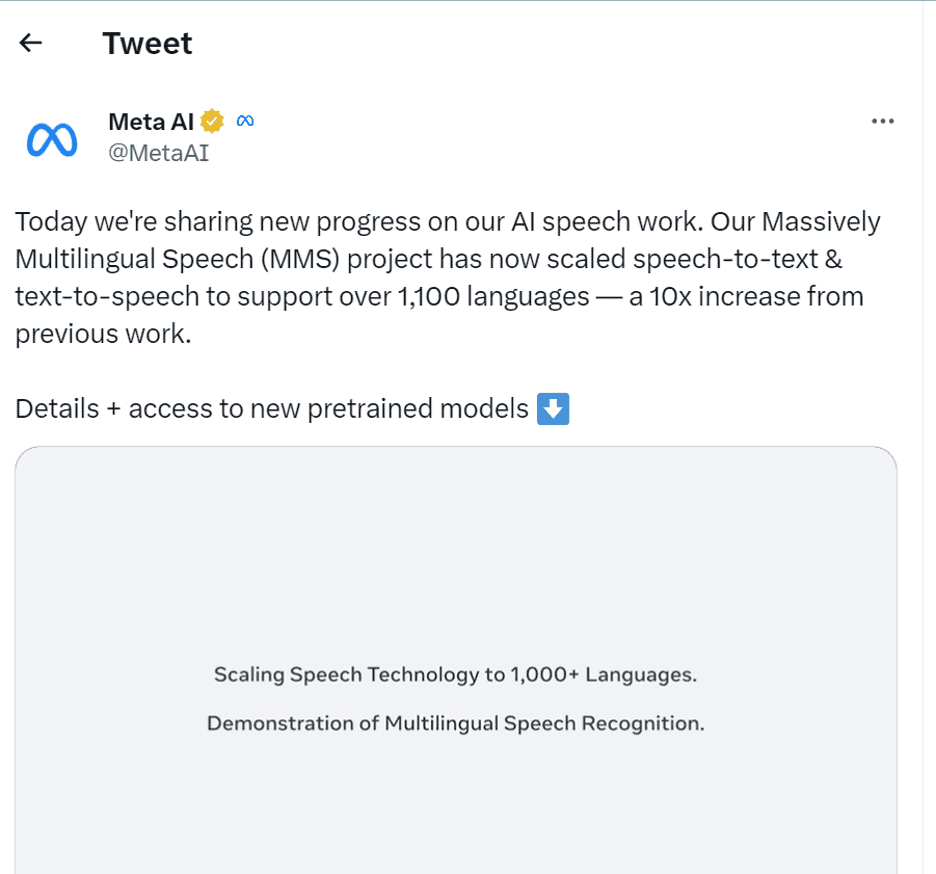 Source: Twitter
Meta's Massively Multilingual Speech (MMS) project has just reached speech-to-text and text-to-speech for over 1,100 languages. This is a huge step ahead for the AI tool's progress and greater language recognition and translation, including preserving dying languages.
Controversial Melbourne Nightclub Incident Prompts Investigation
Authorities are investigating reports at a Melbourne nightclub that allegedly allowed influencers to handle native animals like crocodiles and snakes during a cocktail event.[2] Instagram posts were quickly removed after the venue received backlash from the public. The backlash came from not only animal rights activists but the Conservation Regulator, who's now investigating it as a wildlife crime.
Google Offers More AI Tools for Business Ads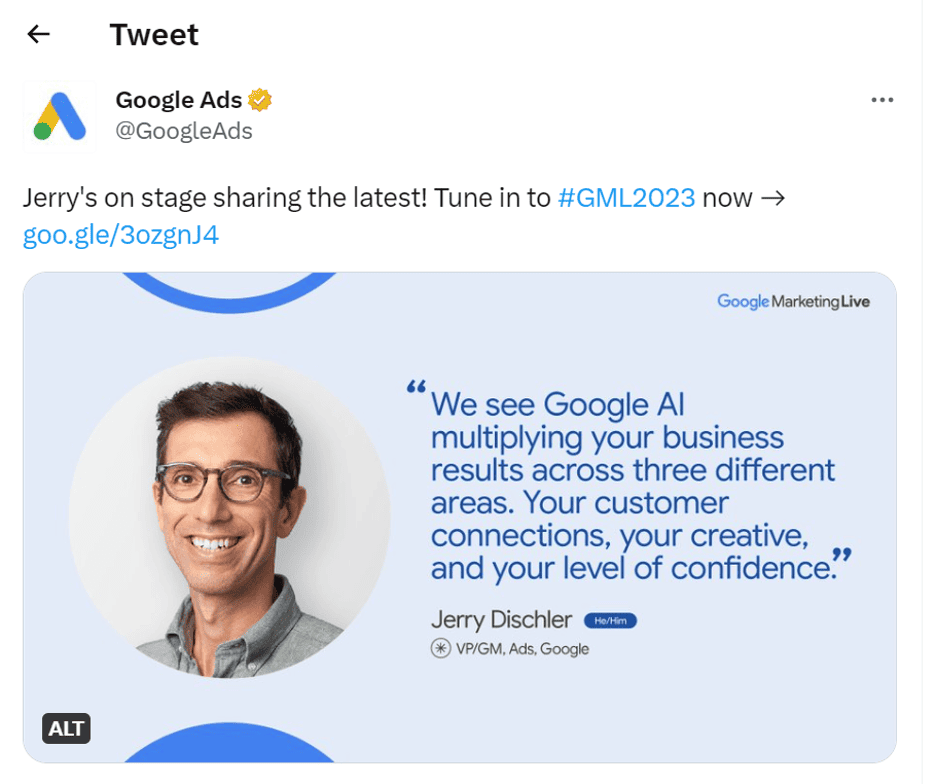 Source: Twitter
Google is introducing new generative AI updates for maximizing ads that showcase product photos. Marketers can now generate multiple versions of an ad and identify optimal product placement and image design for increasing conversions.
Instagram Adds New UGC Sourcing Options
User-generated content (UGC) is popular on all social media, including Instagram. The platform created a feature to execute a UGC program at scale to make sourcing UGC more streamlined for merchants.
Pinterest Partners with Amazon
Pinterest partnered with Amazon Ads to help businesses attract buyers through promoted Pins. The partnership will allow third-party ads on Pinterest and brings more brands and relevant products to the platform with a seamless on-Amazon buying experience.
Influencer Chefs Celebrate Palestinian Dishes
Several high-profile influencer chefs went on a culinary tour of the Palestinian territories and ignited a spark to promote the country's culinary culture.[3] The tour included the occupied West Bank, Jerusalem, and the Gaza Strip as part of the United Nations Development Programme (UNDP). The goal was to expand the international appeal of Palestinian cuisine, especially for foreigners who may not experience it in mainstream culture. All of the influencers share Palestinian roots and focus on traditional techniques in hopes of positioning the country as a niche market.
TikTok Adds a Bespoke Typeface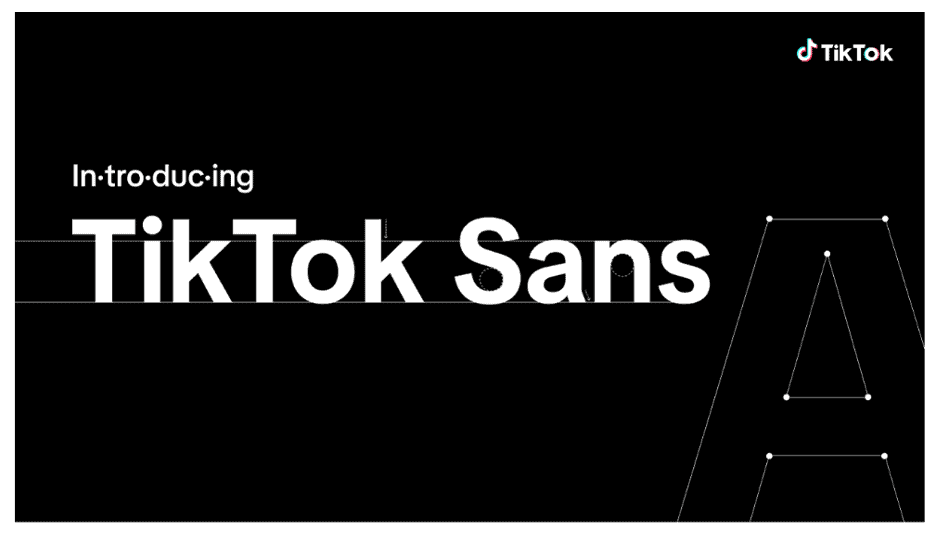 Source: TikTok
TikTok Sans is the new bespoke typeface that the platform created to "reflect [its] diverse community of creators, visionaries, and storytellers." The typeface was created in collaboration with Grilli Type, a renowned international type foundry, and will be introduced globally across in-app and brand touchpoints for a seamless experience on brand channels.
Reddit Announces Chat Channels
Reddit is working on a new community feature, "Chat Channels," for select subreddits. This feature works similarly to Discord and helps with larger chat conversations than linear commenting or single-user commenting allows.
Instagram Tests In-App Generative AI Stickers
Instagram tests a new AI sticker feature that embraces generative AI. Users can type in AI prompts to create custom stickers to share in-feed, in Reels, and on Stories to create more engaging and unique content.
TikTok Provides More Monetization Features
TikTok added new features to support creators on the platform and help them monetize their creative efforts. Effect Creator Awards is a new initiative that rewards creators for high-performance visual effects. Winners will receive payments for community engagement and their effects. There's also the Creativity Program Beta, a new program for eligible creators to help them earn more revenue for qualified video views.
Meta Adds Additional Lead Generation Tools
Meta introduced a few new options to help businesses nurture leads through promotional ads. Some of these updates include a streamlined discount code flow that applies codes automatically at checkout after a customer clicks on an in-stream promotion.
Music Hub Added to TikTok
TikTok added a new feature to help users find and follow emerging music acts and new songs with an in-app music search hub. This new feature will have the hashtag #NewMusic. This is part of a wider initiative to support independent creators, including a new program "Work With Artists" that allows musicians to promote their work alongside other TikTok users.
Snapchat Introduces New Ad Features
Snapchat is introducing new ad features for marketers, including "first story," a feature that ensures the ad shows up first when a user begins swiping between Stories and Spotlight placement for the short-form video feature.
Meta Is Adding AR Functionality
Meta is incorporating AR functionality into its shopping ads for Reels and Stories. This is still a focus on social commerce like TikTok, despite the market in North America remaining lukewarm. These ads are more immersive and interactive, so it's possible that they can make social commerce more enticing for users.
TikTok Partners with Smartly.io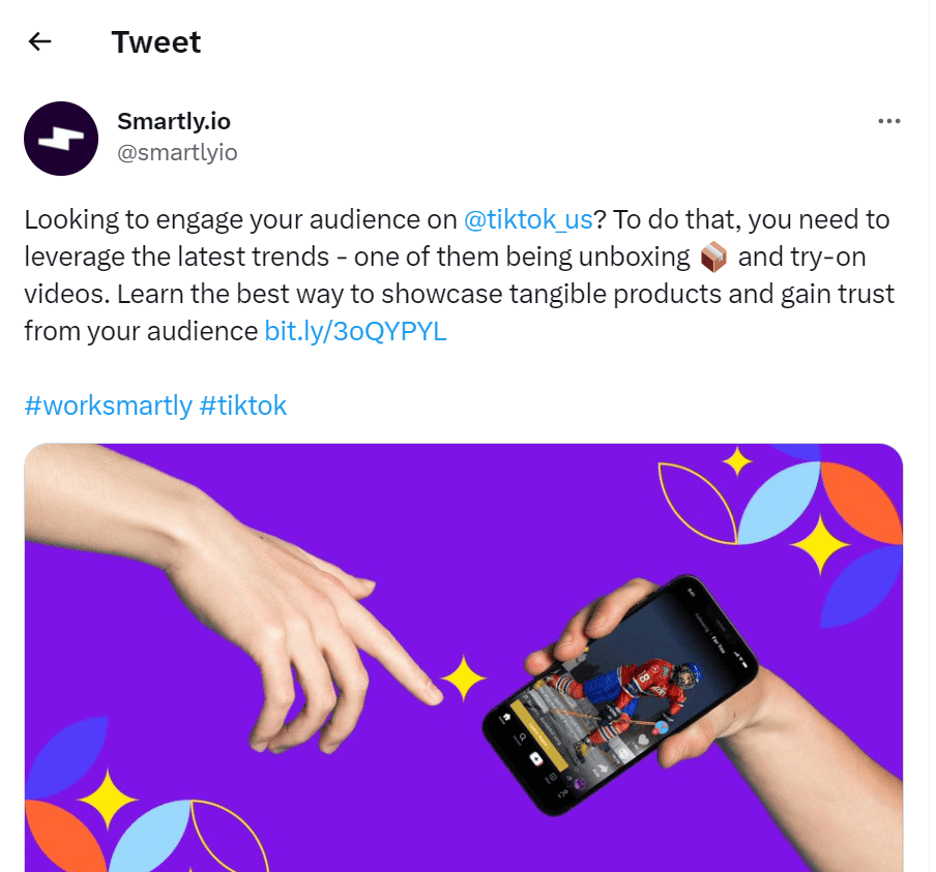 Source: Twitter
Still on a mission to make social shopping more popular, TikTok partnered with Smartly.io, a video production app, to help facilitate video shopping ads. Businesses now have an option to make and post video ads and new in-app purchase flows to encourage users to buy.
Pinterest Updates Pin Creation Flow
Pinterest is making changes to how users and businesses can create and post Pins. The process will now be simpler, as users can just add links to all Pins, include emoji reactions, access metrics, and more.
Influencer Named "Queen Touron of Yellowstone"
Recently, a young female influencer broke the law in Yellowstone National Park by posing directly in front of a bison bull to take selfies, earning herself the nickname "Queen Touron of Yellowstone."[4] The 2,000-pound animal was tranquil, but it's unpredictable. In 2022 alone, three severe Yellowstone bison gorings happened within one month. The laws in the park state that visitors keep a minimum distance of 25 yards between themselves and wildlife at all times to prevent injury or death, Penalties can include jail time, park banning, and steep fines, which this influencer ignored.
Instagram Adds GIF Comments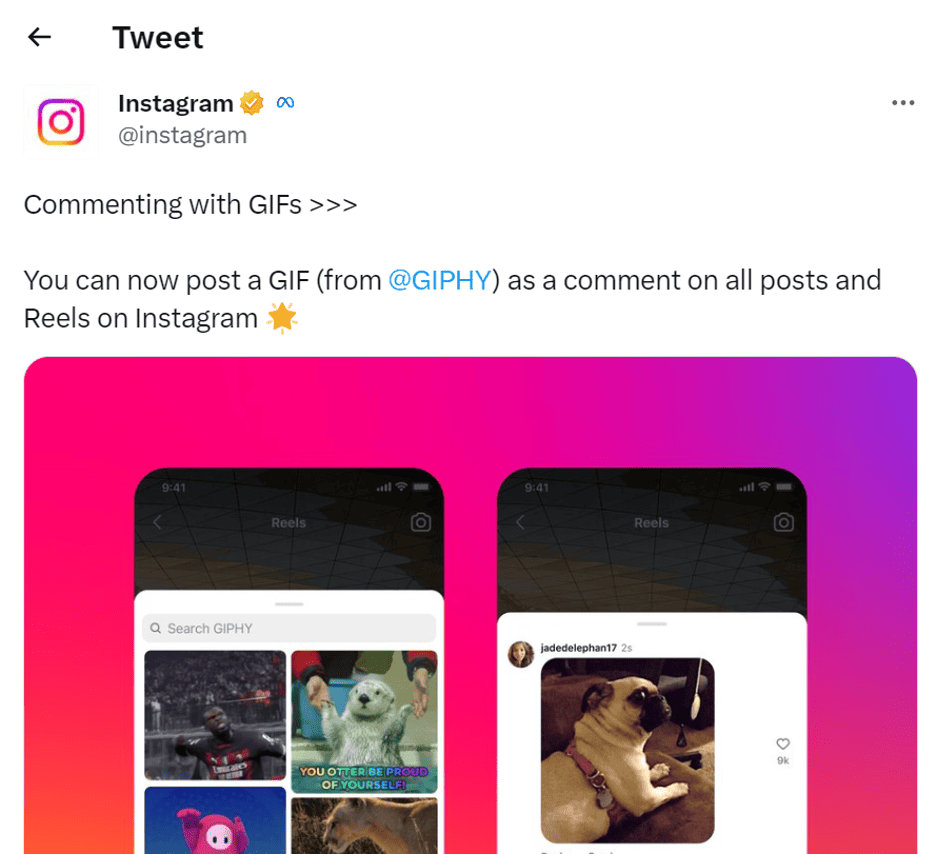 Source: Twitter
Getting on board with the trends from other platforms, Instagram added the option to include GIF comments and replies for photos, videos, and Reels. It's possible that this will create more engaging comment threads.
L'Oreal Philippines Trains Content Creators
L'Oreal Philippines is training residents in Quezon City to become digital content creators with the Digital Beauty Academy Program. The program currently has 250 participants on the way to becoming beauty influencers, either as TikTok affiliates for 5 to 10% commission or as brand live streamers with benefits and opportunities to work with other L'Oreal brands.
LinkedIn Embraces Generative AI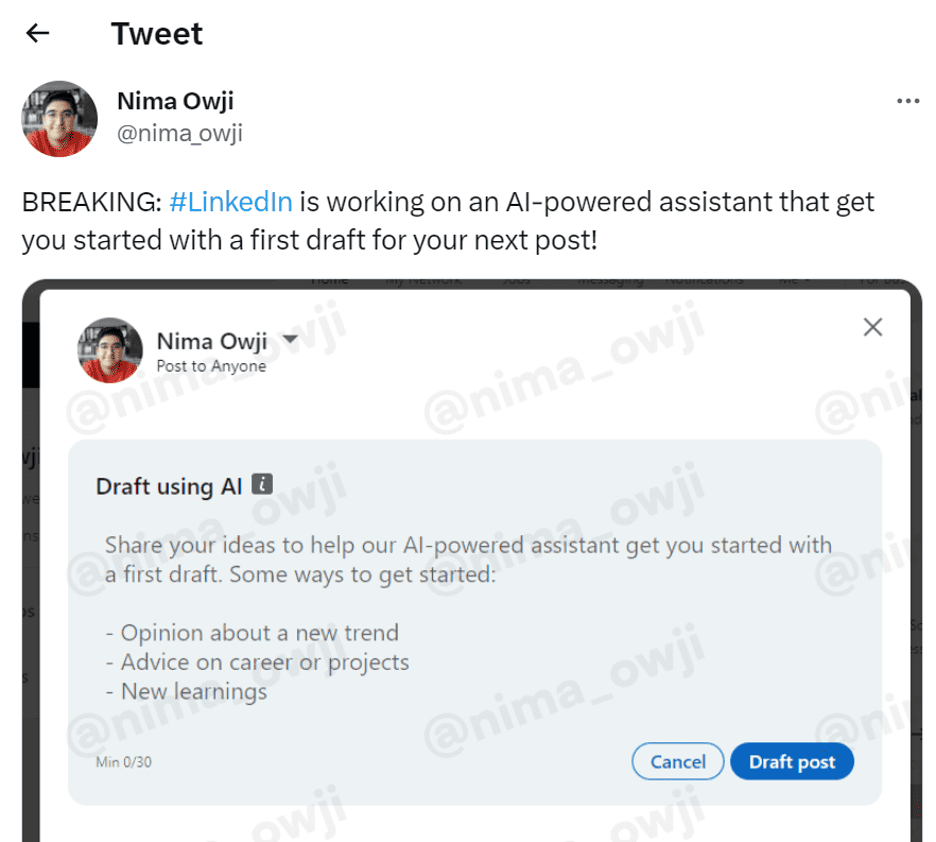 Source: Twitter
LinkedIn is now testing AI prompts for status updates on the platform. One aspect of LinkedIn that's unique among social media platforms is that the status updates are designed for thought leadership, professional updates, and business promotion. AI assistance in this area can help users craft professional, thoughtful posts for the user base.
Heading into Summer
Many of these social media updates and features are poised to be ready for the busy summer season when seasonal brands and lifestyle influencers are most active. Brands should check out features early to plan a strategy and prepare for what these upcoming warmer months hold.
Sources:
[1] https://www.cnn.com/2023/05/27/asia/chinese-livestreamer-drinking-baijiu-intl-hnk/index.html
[2] https://au.news.yahoo.com/investigation-launched-over-controversial-influencer-event-at-melbourne-nightclub-004240951.html
[3] https://au.news.yahoo.com/investigation-launched-over-controversial-influencer-event-at-melbourne-nightclub-004240951.html
[4] https://outsider.com/outdoors/news-outdoors/influencers-illegal-stunt-bison-sees-her-dubbed-queen-touron-yellowstone/