How To Find The Right Influencer Marketing Manager
To understand how to find the right influencer marketing manager, it is important to know what an influencer marketing manager does, how influencer marketing agencies work, and how influencer marketing managers can make influencer marketing campaigns successful.
Influencer Marketing Managers & Influencer Marketing Agencies: What to Know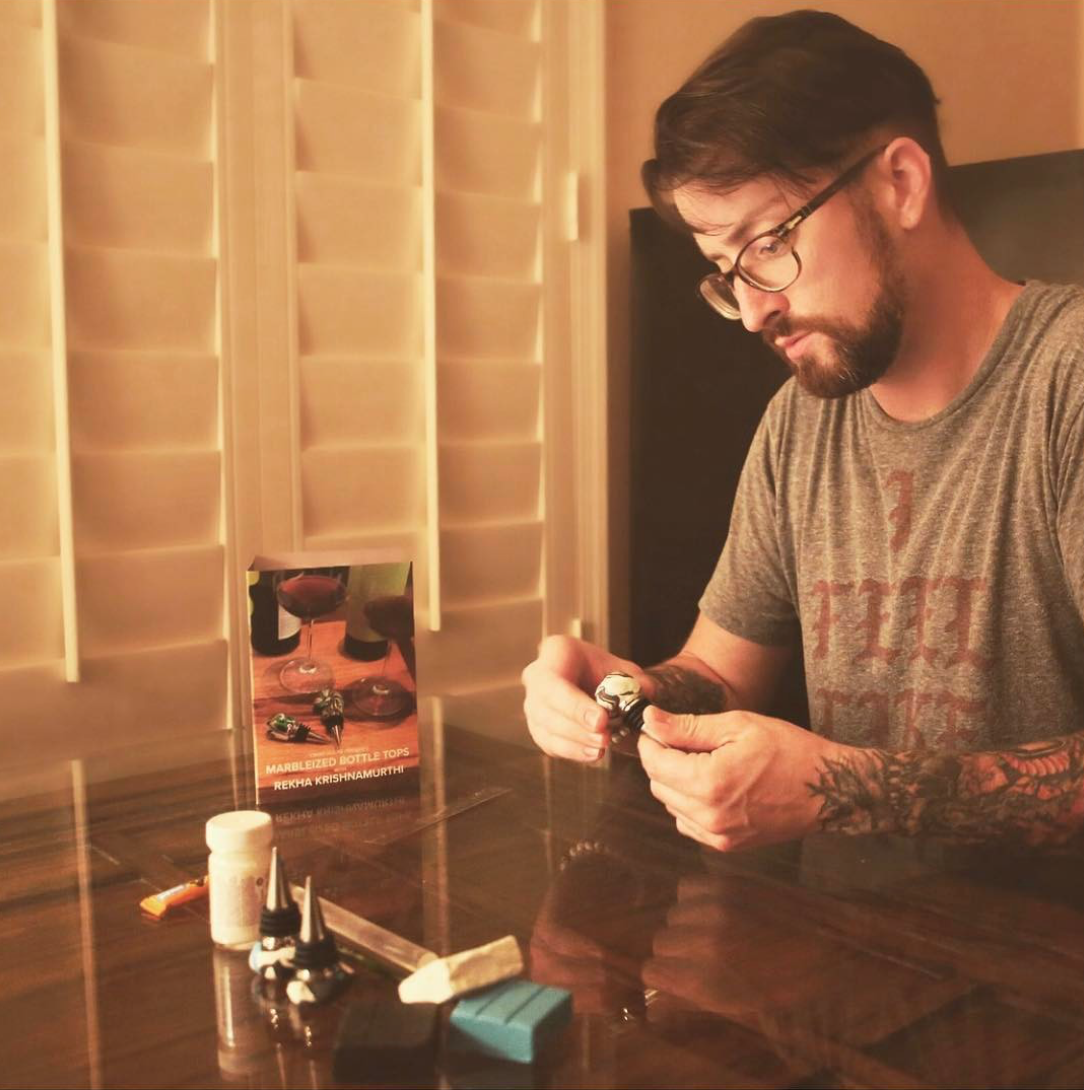 Image: Sam from our Craff campaign
Influencer marketing can be confusing, even for many marketing professionals.
Since it is so similar, but also different in many ways from traditional marketing techniques, most of the time it is a natural transition, but sometimes it can seem counter-intuitive. Here are the answers to the most frequently asked questions about influencer marketing.
What does an influencer marketing manager do?
An influencer marketing manager is there to help find the right influencers for the brand, manage the content marketing strategy using influencers on social media, and ensure that the business is posting the right type of content that appeals to its audience.
Whether a brand's main audience is on instagram or another social media platform, there is always an influencer who is willing to take the time to use the products or services and share how much they love it. It's important to take the time to search for the right type of influencer to be a spokesperson for each individual influencer marketing campaign, so that the brand is well represented and connects with the correct audience.
How do influencer marketing managers find the right influencers for a brand?
Influencer marketing managers are there to help a brand find influencers to create impactful short and long term marketing campaigns. Audience engagement can be difficult to get right, but with the right influencers on social media, your content will become more compelling, and your brand's reputation will improve as you enjoy increased conversions from new engagement, increased reach, and better content.
Influencer marketing managers build relationships with a multitude of influencers, so that when a brand reaches out with unique needs for a campaign, the influencer marketing manager is able to match them with an influencer they have already reached out to, and perhaps have already worked with in the past. They are able to help brands see nuance and tone that they may have not noticed in the past, which helps them create the most effective influencer campaigns that people love.
How do influencer marketing managers source the right Instagram influencers?
Instagram influencers typically have a large number of followers that tend to be in the same demographic. Influencer marketing agencies are able to find influencers in your niche that have a large percentage of followers that belong to your target audience.
Often, influencer marketing agencies put together a team of micro influencers for the brands they are working for, so that they can run multiple campaigns on different social media platforms. When trying to find influencers for a specific campaign, it is vital to find not only an influencer who has the right demographic engaged, but also someone who represents the brand well, with the right aesthetic, personality, and overall tone.
How much do influencer managers make?
Influencer managers typically charge a monthly fee, and may make commission based on the success of their campaigns. They usually make a modest living, so most of them chose a career in social media and content marketing strategy because they enjoy it, not because of the pay.
While a select few influencer managers make a considerable amount of money, this is only due to the success of their clients, since they would not be able to reach that amount of success in their business without first making their clients successful.
How long does it take an influencer marketing manager to implement influencer campaigns?
Influencer marketing managers are able to implement influencer campaigns almost immediately after they find influencers who fit what the brand would want and need. They are experienced, and are able to help influencers who may need direction or help finding the right way to promote each brand.
Many influencer marketing managers will put together an influencer campaign before they even find influencers to include on it. However it is important to incorporate the unique traits, qualities and individuality that an influencer has which is what makes people so enthusiastic about the content they create.
Do influencer marketing managers work with new influencers?
Every influencer wants to get sponsored by brands to post their content. New influencers are a great way to save money while being able to generate buzz as well as help someone new to the industry. Typically, influencers who are just getting started have some of the most enthusiastic followers, which can mean more of them will like and share content.
The amount of time, and even the total number of followers an influencer has matters less than the amount of followers they have in your niche, and whether they are able to get results. The only issue that may come up with a new influencer is that without being well established, it is more of a risk since you don't know what might come up about their past, and it is difficult to know if their career will have longevity.
How do influencer marketing managers measure brand awareness?
Brand awareness is measured by influencer marketing managers the same way it's measured in any other type of marketing agency. They are able to run audits and gauge the impact of a certain time, post, video, or blog post. They can determine what will help to improve engagement and get the audience excited enough to share what they see.
How do I know what influencer marketing manager is best for my brand?
The best influencer marketing manager that is best for your brand is the one who has the tools and relationships you want so that you can attract the people in your desired audience with influencers on social media. This is often different for every brand, so it's important to take your time and search to find the influencers and influencer marketing agencies and managers that get the results and engagement you want.
Does an influencer marketing manager take a cut or work on a flat rate?
An influencer marketing manager may take a percentage of the fee collected as part of a marketing campaign they represent, work on a flat monthly rate, or a combination of both. Since there are so many ways an influencer marketing manager can decide to get paid, we recommend that you focus on their results and what they are able to bring to the table.
How much should I pay an influencer marketing manager?
You should find the best influencer marketing manager you can afford; everyone's budget is different, but in general the more you can invest in your social media content and business, the faster you will see results. More established influencer marketing managers will charge more because they have access to larger influencers that may be more difficult to pitch a campaign to.
How can you find a reputable influencer marketing manager?
A reputable influencer marketing manager should have an active social media presence of their own, and may have worked with at least one familiar brand. Don't be afraid to search for reviews of the top influencer marketing managers in your area as well as nationwide in order to find the best fit.
Find influencers on social media who you think may be a good fit for your brand and research the management company they use. It's okay (and encouraged!) to find an influencer marketing management business that primarily works within a different industry, as long as they show that they can get results and they have worked with a similar audience.
How do you know if an influencer marketing manager is good?
You will know if an influencer marketing manager is good because they get results. You will be able to look at their latest campaign and see active engagement on Instagram and other social media. You may notice that they have worked with an influencer who has a similar audience to the demographic you are hoping to reach. When you search for reviews, you look through them and notice that there aren't many negative posts.
Should you hire an influencer marketing manager in house or hire an influencer marketing agency?
An influencer marketing manager in house will not have the same reach and leverage as an influencer marketing agency, which often will not have to work as hard to find influencers, because they already have established relationships with a larger number of top influencers and brands.
In house influencer marketing managers may have fewer resources and a more limited budget, but will only be focused on your brand. Many businesses hire both in house marketing managers and influencer marketing agencies because they want to use the benefits and help that each type of influencer service provides.
Finding the Right Influencer Marketing Manager: a How-To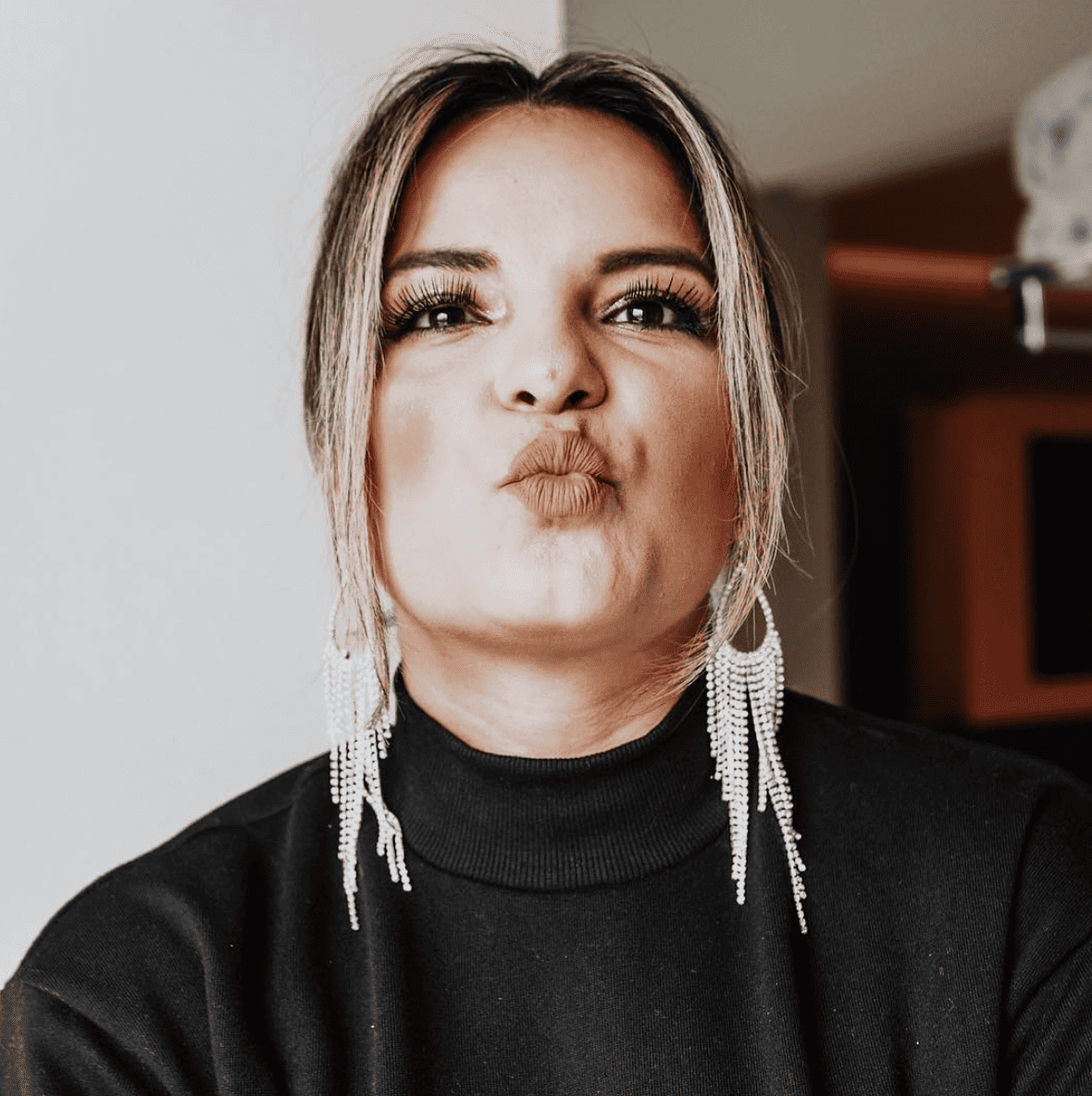 Image: Claudia from our ESPN campaign
Study brands using influencer marketing
Look into the influencer marketing companies that brands in other industries with similar markets use in order to get results. Make a note of the type of content and styles you like and want to implement in your own campaign.
Try to find businesses in a non-competing industry with a similar audience to your own. If you know that an influencer is already working with a competitor within your industry, it is likely that they won't be available for an additional campaign with your business.
Sometimes companies get so caught up in finding the correct audience they disregard the influencer themselves, who may have the wrong style or aesthetics for representing your brand.
Or vice versa, an influencer with aesthetics that match your brand perfectly may not have a following with the correct demographic. In order for your campaign to be successful, there needs to be a balance of both.
Search for influencers in your niche
When you find influencers who would compliment your brand and appeal to your audience, try to find out if they work with marketing agencies. When you find influencers who offer the type of audience and image that you are looking for, reach out via email if possible. If the influencers are free to create a new campaign in your industry, it's good to have some questions in mind to ask a potential marketing management company.
Questions to ask a potential influencer marketing manager
There are several questions that are very telling when it comes to the marketing industry. Some of our top questions you need to ask include:
Can you provide referrals?
What are some brands that you've worked with?
What is your favorite campaign you've worked on and why?
What influencers do you have relationships with?
Do you have statistics from any of your previous clients?
What social media platforms and content are you most experienced with?
Search for their reviews and ask them to explain any poor ratings you see
An influencer marketing manager should be happy to discuss their previous work and relationships with influencers in your niche, as well as explain how they can improve your reach, engagement, conversions, and brand content.
Influencer Marketing Managers: The Unsung Heroes of Influencer Marketing
Influencer marketing campaigns are being used with increasing frequency, but it can be difficult for brands and influencers to connect. Influencer marketing managers bridge the gap between influencers and businesses, and are there throughout each marketing campaign to make sure everything goes smoothly.